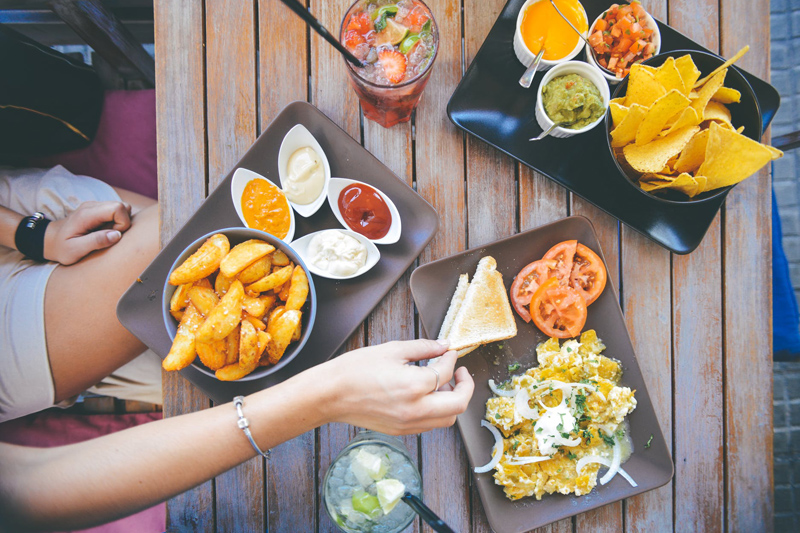 Eggs are an easy and nutritious food source used in abundance in Mexican cooking and in some ways that may be new to most egg aficionados.
Breakfast in Mexico


Mexicans tend to "break the fast" in the early morning with a cup of hot chocolate or coffee spiked with cinnamon and a "pán dulce", but as the morning progresses, appetites are kindled and it is time for the "desayuno".
Breakfast in Mexico - Bricklayer´s eggs


Huevos del albañil are a typical, traditional breakfast throughout the country, although a popular variation is to toss some stale tortillas into the sauce to make green "chilaquiles" which serve as a bed for the eggs.
Breakfast in Mexico - Divorced Eggs


Huevos Divorciados or Divorced Eggs are certainly not a part of historical, traditional Mexican cooking, as the origins of the dish are obviously very present-day!
Breakfast in Mexico - Huevos Motuleños Recipe


The "Eggs from Motul" always strike me as a strange dish, featuring some very disparate ingredients – but the end result, although it does look rather messy, is rich and savoury, breakfast or brunch at its best.
Breakfast in Mexico - Huevos Rancheros


The "eggs from the ranch" are to be found in every nook and cranny of Mexico – every cook churns them out regularly for breakfast (and only for breakfast), and of all the egg dishes in the repertoire of traditional Mexican cuisine, they are a classic, perhaps the best known and most widely eaten.
Egg and Chorizo Sandwich Recipe


Tortas are the quintessential Mexican street food, big-hearted sandwiches packed with any number of savoury fillings and bursting with flavour.
Eggs in Mestiza Sauce Recipe


The traditional name is impossible to describe or interpret. Translated word for word, it means eggs in the rags and tatters of a woman born of a Spaniard and an indigenous Mexican – which of course means nothing at all!
Mexican Antojitos - Papadzules


Papadzules are one of the specialities of the southern state of Yucatán, typically served at breakfast in the markets and on the streets. The word translates as "food of the lords", a grand name indeed, but it is in fact a very simple dish with a subtle complexity of the flavours and textures.
Veracruz - Huevos Tirados Recipe


The "thrown eggs" from Veracruz, scrambled with black beans and topped with fresh cheese and fried plantains, are on offer in every restaurant and food stall in the state – and while they do not look wildly appetising, the texture and flavour more than make up for any shortcomings in appearance.
Editor's Picks Articles
Top Ten Articles
Previous Features
Site Map
Content copyright © 2018 by . All rights reserved.
This content was written by . If you wish to use this content in any manner, you need written permission.
Contact Mickey Marquez for details.