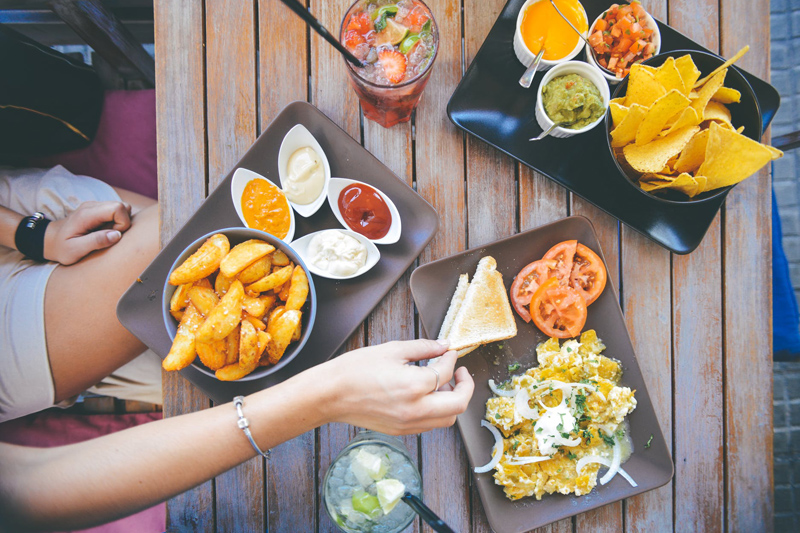 Mexican refreshments for everyday and every special occasion. Hot, cold, cocktail and mocktail recipes too.
A Franco-Mexican Cocktail for Cinco de Mayo


What better way to commemorate the triumph of Mexican identity over French imperialist aggression than with a "tequila margarita", that most Mexican of cocktails, which blends the utterly Mexican tequila with the very French Triple Sec, Cointreau or Grand Marnier?
Atole - Chocolate and Corn


Atole, is called champurrado when made with chocolate. In Mexico, on December 12th, champurrado is front and forward at dawn, when the Feast of the Virgin of Guadalupe begins, it remains there throughout the Christmas season. Made with nixtamlized corn, it is a comfort food with ancient Aztec roots.
Chia Seeds - Ancient Superfood


Newly popular chia seeds have an ancient origin and have never lost appeal in their native Mexico. This recipe gives a closer look at the seed and a tasty way to introduce them into your diet and Mexican food repertoire.
Christmas in Mexico - Rum Punch


Christmas in Mexico means posadas, piñatas and a sweet, fruity punch known as "Ponche Navideño" or Christmas punch, which is served to posada guests in Mexican homes, as well as on the street corners, where it scents the night air with its sweet, plummy steam.
Cookbook Review - Tacos, Tortas and Tamales


In his latest book, Roberto Santibañez spotlights three of Mexico's most popular street foods: tacos, tortas and tamales. These quintessentially Mexican dishes are part of everyday life throughout the country, and the variations are literally infinite.
Mexican Cocktail - Michelada


Celebrate the change of seasons in September or Mexico's independence day with a classic Mexican cocktail. Instead of the ubiquitous margarita, introduce the savory michelada at your next event. It's also a cocktail equally delicious served in its non-alcoholic version and no fuss to make. ¡Salud!
New Year in Mexico - Churros and hot chocolate


A darkened room and a bottle of mineral water may be the best, if not the most rousing, cure for the first hangover of the year, but a cup of hot chocolate and a freshly cooked churro are an infinitely more appealing antidote to the excesses of New Year´s Eve.
The Drinks of Mexico - Atole


The atoles are a large family of ancient drinks, with countless variations, some of them totally pre-Hispanic, others slowly developed since the 16th century by the addition of some of the many foreign ingredients which found their way into the indigenous larder after the Spanish conquest.
The Drinks of Mexico - Barley Water Recipe


In the steamy, tropical climate of the Yucatán Peninsula, a chilled agua fresca or fresh water like the typical and regional Agua de Cebada or barley water is heaven in a glass.
The Drinks of Mexico - Café de Olla Recipe


The "olla" is made of clay, rough on the outside and glazed on the inside, pot-bellied and homely. It sits on every market, street and restaurant stove across the country and is used for making one of Mexico's favourite breakfast drinks: "café de olla", coffee from the pot.
The Drinks of Mexico - Chileatole


Hernán Cortés, the Spanish conquistador, recorded his impression of atole as highly energising - it is likely that he was served a spicy, aromatic atole, containing beans and seasoned with herbs and chillies, a "chileatole", although he may also have drunk a bitter chocolate atole.
The Drinks of Mexico - Fresh Cucumber Water


The sight of the seller of "aguas frescas" or "fresh waters" is common on the streets of Mexico. His colourful wares are displayed in large glass jars, sitting on a bed of ice or in a refrigerated cabinet, and oh how fresh, healthy and pure they are in a world full of "soft drinks" and "sodas".
The Drinks of Mexico - Fruit Cooler Recipes


On a hot day, Mexico's aguas frescas or fresh waters are a taste of heaven. They are not as dense and rich as an actual juice, as water is often added to give the required lightness and breezy zest and there are countless varieties on offer.
The Drinks of Mexico - Jamaican Water


"Agua fresca", fresh water, is the name given to a variety of cold drinks in Mexico. Not the type which comes out of a bottle or carton and is more usually known as a "refresco" or refresher, but the kind which is lovingly made by hand from natural ingredients.
The Drinks of Mexico - Tamarind Water Recipe


Tamarindus Indica, a tree native to tropical Africa, can grow to one hundred feet or more, with a massive trunk and a wide canopy of leaves. Its fruit is a pod full of sour pulp, which is used in Mexico to make a popular fresh water or agua fresca, known as tamarind water, agua de tamarindo.
The Drinks of Mexico – Horchata Recipe


In Mexico, grains and nuts are used to concoct horchata, one of the most popular aguas frescas, fresh waters, which are sold in huge glass jars at market stands, in ice-packed barrows on the streets, and in restaurants. One of its greatest talents is its ability to calm a chilli blasted palate!
Veracruz - El Torito Cocktail Recipe


Little Bull, the Jarochos' favourite tipple, packs a powerful punch. Based on heady fire water and tinned milk, both evaporated and condensed, El Torito is sweet and sickly, yet deeply refreshing – let alone hopelessly moreish and a thirst quencher redolent of warm tropical climes!
Xocolatl, the Aztecs´ Food of the Gods


The smooth, velvety, sophisticated chocolate we know today bears no resemblance whatsoever to its Latin American ancestor.
Editor's Picks Articles
Top Ten Articles
Previous Features
Site Map
Content copyright © 2018 by . All rights reserved.
This content was written by . If you wish to use this content in any manner, you need written permission.
Contact Mickey Marquez for details.