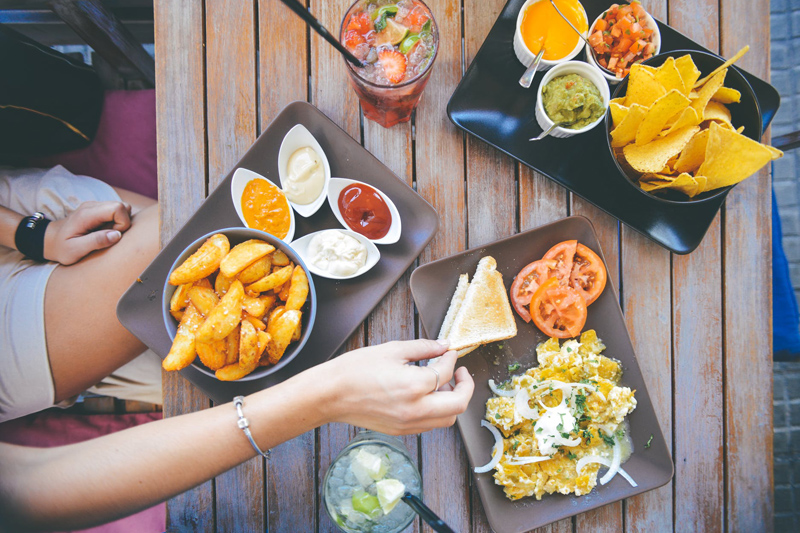 Mexico´s sweets range from fruits, fresh or preserved, to a great legacy of baked goods that the French helped build, to unusual and delicious candies.
Anise Seed Cookies - Biscochos


In the Christian world, Christmas is marked by special food and drink in every culture. The anise cookie simply called, "biscocho," in Mexico is among the season's favorites. A rich, dense, crumble of colonial flavors, it is lovely to give as well as to receive. Enjoy with coffee or brandy.
Cajeta - sweet, sickly and hopelessly calorific


Cajeta is a delectable, utterly addictive, caramelised goat´s milk concoction, as Mexican as you can get, and while it may not benefit the waistline, its intensely deep, comforting sweetness is undoubtedly soothing to the soul!
Capirotada - a pudding for Easter


Semana Santa, Holy Week, and Pascua, Easter, are marked by widespread celebrations, festivities and rejoicing in Mexico and while this period is in essence a religious festival, it is also tremendous fun, with a decidedly carnival atmosphere. Capirotada is a traditional Lent and Easter dish.
Christmas in Mexico - Alegrías Recipe


The season of the traditional posadas is in full swing, the Ponche Navideño is being stirred and the piñatas are being broken open; out of them pour Mexican sweets which date back to pre-Hispanic times, including the delightfully named "alegrías".
Christmas in Mexico – Buñuelos Recipe


The Mexican "posada" season is tremendous fun, raucous and jolly, and the street cooks and vendors do a roaring trade. Mugs of hot chocolate are downed and "buñuelos", a fabulously crisp sweet fritter, are one of the most popular treats during the Christmas festivities.
Christmas in Mexico – Posadas and piñatas


The run-up to Christmas in Mexico is one long series of parties – in fact a very specific type of party which takes place over the nine days prior to Christmas, and goes by the name of "posada". It involves much singing and a piñata filled with fruit, nuts, chocolate and delicious "polvorones".
Cinnamon Sugar Buñuelos


In Mexico the New Year marks special treats and the countdown to Three Kings Day. Buñuelos, a crispy fried treat, are among the season's favorite sweets. An old recipe from Mexico's colonial north makes a light and distinctively flavored bite. A perfect companion to coffee or hot chocolate.
Cookbook Review - Tacos, Tortas and Tamales


In his latest book, Roberto Santibañez spotlights three of Mexico's most popular street foods: tacos, tortas and tamales. These quintessentially Mexican dishes are part of everyday life throughout the country, and the variations are literally infinite.
Corn Custard - Flan de Elote


Mexicans love flan, there version of custard. Flan flavors abound. There is chocolate, coconut, almond, orange, and this beloved, especially Mexican one made with fresh corn. It's easy and is elegant when topped with rompope, Mexican egg nog. An extra surprise, it is delightful at breakfast.
Day of the Dead Bread


Mexico's Day of the Dead holiday is a major holiday with families and friends celebrating and remembering the dead. It is a food holiday and this sweet Day of the Dead bread is a holiday favorite.
Easter in Mexico - Torrejas Recipe


The sweet, sickly and very moreish Torrejas are a great favourite during the Easter season in Mexico and are served in one form or another all over Latin America, as well as in their country of origin, Spain. They are reminiscent of Pain Perdu, French Toast or Eggy Bread.
Epiphany in Mexico - Bread of the Kings


Christmas in Mexico begins on 16 December with the traditional parties called "las posadas", and ends with Epiphany or El Día de los Reyes, the Day of the Kings, which is celebrated with a sweet yeasted bread known as Rosca de Reyes or Bread of the Kings.
Epiphany in Mexico – Pastel de Tres Leches Recipe


The traditional Epiphany treat is the delicious fruity yeasted "Cake of the Kings" or "Rosca de Reyes", baked with a tiny figurine of the baby Jesus inside it. However, the Pastel de Tres Leches or Three Milk Cake is a popular alternative, lighter but much richer.
New Year in Mexico - Churros and Hot Chocolate


A darkened room and a bottle of mineral water may be the best, if not the most rousing, cure for the first hangover of the year, but a cup of hot chocolate and a freshly cooked churro are an infinitely more appealing antidote to the excesses of New Year's Eve.
Orange Almond Cake and Red Chile Chocolate Glaze


Spanish Jews fleeing the Inquisition arrived in Mexico in the early 1500's. This recipe owes its origins to the Jews of Spain. The almond and orange flavor combination is southern Spain, but when it meets New World ingredients, chocolate, vanilla and red chile, the result is historic and delicious.
Pumpkin Salad - Ensalada Cuaresmeña


This recipe is a dessert salad, but with a hearty frontier twist. The ingredients showcase the bounty of northern Mexico's autumn harvest delights, not the least of which is the cuaresmeña pumpkin or pumpkin Castilla.
Sweet Mexico - Easter Piglets


The "panaderías" of Mexico are absolute Aladdin's caves. While the name translates simply as "bread shop", this does not even begin to illustrate the wealth of baked goodies which are piled up on aluminium trays and displayed in the windows and on the counters.
Sweet Mexico - Apricot Paletas Recipe


When I was a child, paleteros or iced lolly vendors roamed the streets, pushing a little insulated container cart which was packed with ice and delectable, wonderfully fresh paletas. They were made daily, probably by a member of the paletero´s family, from natural, unadulterated ingredients.
Sweet Mexico - Big Ears Cookie Recipe


The panaderías of Mexico are real treasure troves and as a child, a shopping excursion to the local bread shop with our cook was a great treat, allowing me to roam the aisles of what for me at that age was no less than a living breathing Aladdin's cave.
Sweet Mexico - Frozen Things


In every Mexican city, town, or even village, there is bound to be a shop selling a bewildering variety of icecreams and sorbets – from the predictable chocolate and vanilla to the less familiar mamey, zapote and guanabana, or even the downright bizarre such as cheese, rose petal and sweetcorn.
Sweet Mexico - Hibiscus Blossom Sorbet Recipe


The exotic and flamboyant blossoms of the hibiscus plant are a common ingredient in Mexican cuisine and luridly coloured iced lollies – paletas - made from an infusion of the flowers are a stand-by of every icecream shop and street vendor throughout the country.
Sweet Mexico - Mexican Rice Pudding Recipe


The sweet course in Mexico is known as "postre" or pudding and is normally a very unknown quantity as desserts are not the stars of the Mexican gastronomic firmament. Sometimes however a Mexican version of a British nursery favourite will make an appearance: arroz con leche or rice with milk.
Sweet Mexico - Piloncillo


"Little pylon" or piloncillo is rich and dark, with a deep, seductive, almost chocolatey aroma of caramel which is utterly addictive. Inhale for longer and you pick up a faint smokiness as well as a floral syrupiness - it might also remind you of white sand beaches and brawny Caribbean rum!
Sweet Mexico - The Day of the Dead


For the past week, the market stalls in Taxco have been decorated with brightly coloured tissue paper cut-outs of pumpkins and skeletons and some very seasonal goods have made their annual appearance.
Tamales


Tamales are among the oldest and most authentic of Mexican dishes, dating back millennia and served to the conquering Spaniards in Moctezuma's splendid banqueting hall. The Náhuatl name itself means wrapped food, which is an excellent description of this very historical and traditional creation.
The Day of the Dead – Candied Pumpkin Recipe


1st and 2nd November are known as "Los Días de los Muertos" or the Days of the Dead which are an important pre-Conquest celebration in Mexico, and surprisingly enough, cheerful and festive occasions when Mexican families honour their deceased relatives.
The Drinks of Mexico - Fruit Cooler Recipes


On a hot day, Mexico's aguas frescas or fresh waters are a taste of heaven. They are not as dense and rich as an actual juice, as water is often added to give the required lightness and breezy zest and there are countless varieties on offer.
The Spices of Mexico - Cinnamon


Researching cinnamon in a Mexican cookbook is a perplexing experience, as it can be referred to as Mexican cinnamon, true cinnamon, soft cinnamon, Ceylon cinnamon or simply by its Spanish name, canela. The purpose is perhaps to avoid confusion with the bark of the cassia tree.
The spices of Mexico - Vanilla


Vanilla is a shy and gentle spice. There is nothing brash or flamboyant about it, and yet its power is great, with a delicately warm, sweet flavour and scent which are deeply evocative, almost hypnotic.
Veracruz - Sweet Potato and Pineapple Pudding


Vast pineapple plantations are a common sight in the state of Veracruz as are the stalls which line the main roads: whole fruits are piled up in spiky pyramids and the vendors ply a roaring trade in pineapple juice and plastic cups full of fresh, glistening pineapple chunks sprinkled with chilli.
Xocolatl, the Aztecs´ Food of the Gods


The smooth, velvety, sophisticated chocolate we know today bears no resemblance whatsoever to its Latin American ancestor.
Editor's Picks Articles
Top Ten Articles
Previous Features
Site Map
Content copyright © 2018 by . All rights reserved.
This content was written by . If you wish to use this content in any manner, you need written permission.
Contact Mickey Marquez for details.