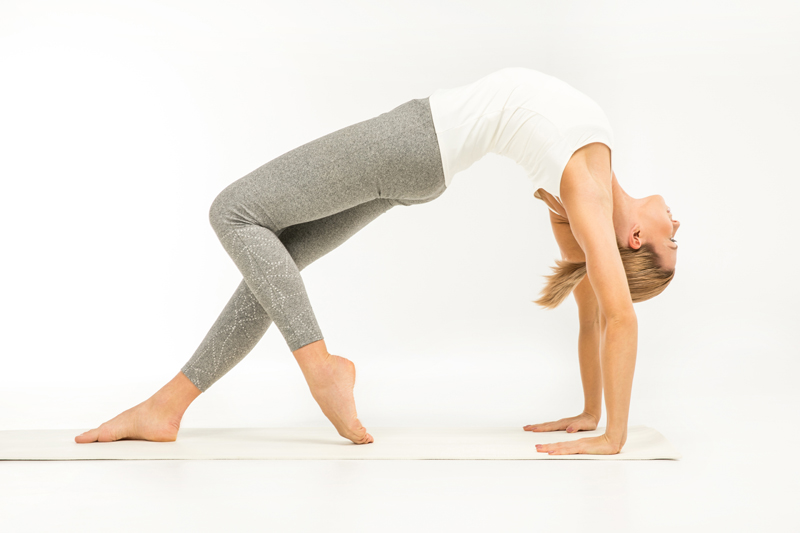 Here are the top ten articles for the Yoga Site! These rankings are live and get reset at the beginning of each month, so check back often to see what your fellow visitors are most interested in!
1.
Yoga People - De Jur Jones
Devoted to making a difference in the world, De Jur lives her yoga on a daily basis.
2.
Annamaya Kosha
Asana, and our bodily functions, are just the tip of the iceberg in yogic philosophy.
3.
Hamsa, Ham Sa, and So Hum
Two unrelated concepts come together in a powerful way.
4.
Yoga During Pitta Season
Summertime means that the living should be easy! Bring this concept to your yoga practice.
5.
Introduction to the Niyamas
The niyamas are the inward attributes suggested by Patanjali as the foundation of the yogic path. Similar to the Ten Commandments in their structure, they can be best understood as ideals to start us moving towards union -- a path that ironically fluctuates between the inner and outer worlds.
6.
Yoga and High Blood Pressure
High blood pressure is rampant in Western society. Science is beginning to show the positive effects of yoga on this condition.
7.
Yoga and Laundry
How do the precepts of yoga apply to chores? There's a question!
8.
Yoga and the Home Gym
Keeping your practice going amidst COVID? Here are some considerations for setting up a space at home.
9.
Yoga and the COVID Vaccine
This is an editorial. I would love to discuss this respectfully.
10.
NCCIH Endorses Yoga
The National Center for Complementary and Integrative Health supports yoga as a healing modality.
Be sure to visit the
Yoga Archives
for all the articles!
Editor's Picks Articles
Top Ten Articles
Previous Features
Site Map