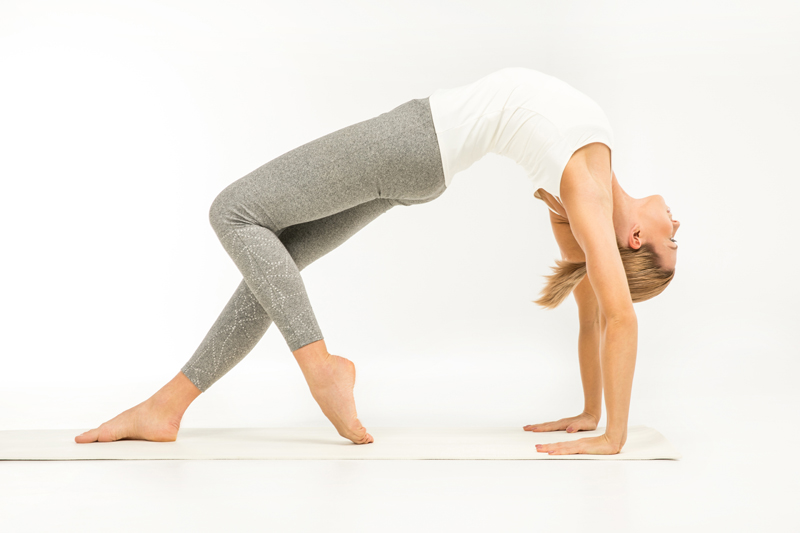 Here are the top ten articles for the Yoga Site! These rankings are live and get reset at the beginning of each month, so check back often to see what your fellow visitors are most interested in!
1.
Yoga, Pilates, or Both?
There are key differences between the two disciplines!
2.
Virabhadrasana, or Warrior, I
Offer respect to your best self with this powerful pose!
3.
A Simple At-Home Restorative Sequence
Trying to relax can be difficult. This sequence starts with active movement and then gently moves your body into restorative time.
4.
Relax with Restorative Yoga
It's time to learn how to relax, and restorative yoga is the best teacher!
5.
Asana on a Bosu
Why keep the gym and asana in separate compartments? Here's one way to practice while surrounded by weight lifters.
6.
Writing and Meditation
When traditional meditative styles are blocked, try writing out the problem!
7.
Autumn is Vata Season!
Goodbye, summer heat! Hello, autumn winds! Here are some tips to help with the changing times.
8.
Svadhyaya
Self knowledge, or Svadhyaya, is an integral part of the yogic path.
9.
Sound Bathing
Curious about sound bathing? Find introductory information here.
10.
Providing Yoga for ALL
We need to move beyond the business model to continue the transmission of yoga teachings. But how?
Be sure to visit the
Yoga Archives
for all the articles!
Editor's Picks Articles
Top Ten Articles
Previous Features
Site Map