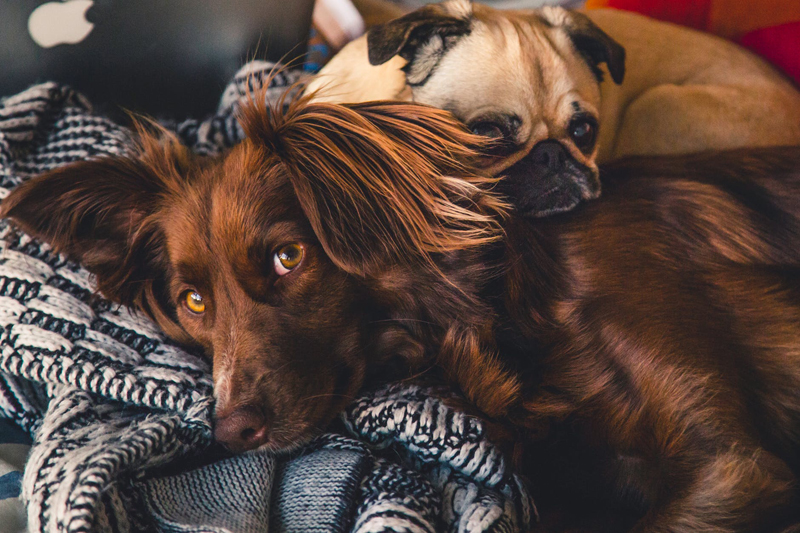 How human politics affects the animal kingdom.
Australian Politics Threatens Great Barrier Reef

Australia faces the possibility of losing its World Heritage status due to the ongoing political atmosphere that chooses to define international favor as more important than preserving the unique ecological splendor that is the Great Barrier Reef.
California Orca Bill Examines SeaWorld Ethics


Progressive political thinkers put the questionable ethics of SeaWorld's breeding practices of endangered Orcas on the discussion block.
Congo Ponders Oil Drilling in Gorilla Habitat


Mountain gorillas face their own Armageddon as oil companies barter for the rights to drill within Congo's internationally protected Virunga National Park.
Farmers Rise up to Reclaim Land from Keystone XL


Judge Stephanie Stacy finds cause for Thompson v. Heineman to proceed. This lawsuit is to show the unconstitutionality of allowing politicians the freedom to invoke eminent domain for the benefit of foreign companies.
Farmers Sued by TransCanada


Congress allows Canada to seize farmlands without valid permits or minimum safety standards to make way for the Keystone Pipeline.
Iowa Animal Cruelty Whistle Blower Bill


Iowa finds it more purposeful to punish animal cruelty whistle blowers than address issues involving abusive facilities, husbandry, animal mills, and lack of mandated governmental oversight.
Keystone Gulf Expansion Threatens Farm Welfare


With the Keystone XL amendment dead on the Senate floor TransCanada intends to push forward with the Keystone Gulf Expansion with the Canadian government's approval.
Keystone Pipeline and Animal Viability


Humankind's need for fossil fuel will always trump the safety and welfare of animals so long as there are no other viable energy resource options utilized.
Keystone Pipeline and Animal Welfare


The United States Congress figuratively flips Obama the finger by usurping his Keystone Pipeline decision and manages to threaten American farms, crops, animals, and the welfare of constituents in the process.
Keystone Pipeline Bias Risks Animals


On October 7, 2011, President Obama was to render his decision about the Keystone Pipeline expansions, which he failed to provide. However, the reason behind the delay may prove more sobering than hopeful.
Keystone Pipeline Delay is Dangerous to Animals


President Obama's delay gives the appearance of a breath of fresh air for America's Heartland animals. However, this announcement neither brings a global sigh of relief, nor faith in the Obama administration's purportedly aggressive Clean Energy campaign.
Keystone Pipeline Politicians Threaten Animals


President Obama appears ambivalent towards the importance of sustaining animal life by giving the United States Congress the right to approve the Keystone expansion unless he immediately rejects the scheme.
New York Whistle Blower Bill


New York belives it more purposeful to punish animal cruelty whistle blowers to appease deep pockets rather than allow its constituency their First Amendment Rights, making the United States First Amendment more a suggestion of practice than a protected actionable right.
Northern Gateway Pipeline Guts Animal Habitats


Canada considers allowing unparalleled damage to riverbeds, oceans, and habitats necessary to support life in order to chase the oil dollar. Meanwhile, animal populations continue to rapidly deplete from Tar Sands poisons.
Ohio Animals Slain is a Wakeup Call


Terry Thompson's gluttonous collection of wildlife and endangered species attempted to secure their freedom when the opportunity presented itself, without fruition. The world turned a critical eye towards America, to discover a pleasant surprise.
Pollinator Protection Act


People heavily rely on pollinators to provide approximately one in three bites of their food. Without proper safeguard measures, agriculture collapses and people starve.
United States Sued for Protecting Polar Bears


The United States federal government attempts to make strides in securing a habitat for the continued well-being and survival of the Alaskan polar bear population; facing off with big oil industry and the state of Alaska to meet their goal.
Editor's Picks Articles
Top Ten Articles
Previous Features
Site Map
Follow @WildlifeWelfare
Tweet
Content copyright © 2018 by . All rights reserved.
This content was written by . If you wish to use this content in any manner, you need written permission.
Contact Deb Duxbury for details.