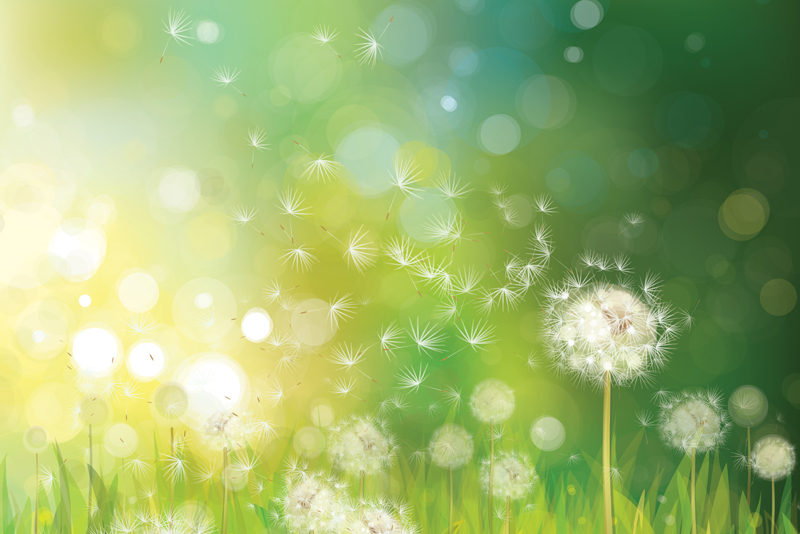 There is great relationship between food allergies and obesity. So visit here to know more about this relationship.
Holiday pumpkin recipes


Pumpkin makes perfect ingredient for holiday recipes.
2017 chocolate fix


Coconut oil chocolate allows you to enjoy a favorite
Accidental-allergy warnings create confusion

"May contain" statements are not being taken seriously by some food allergy sufferers.
Allergen-free baking


Cookbook helps individuals with food allergies enjoy treats without fear of allergic reactions.
Allergen-free Easter treats

Recipes to make a smorgasbord of goodies for Easter.
Allergen-free Halloween treats


Get your trick-or-treat fix with these "safe" recipes
Allergen-free travel


Finding "safe" food when traveling can be an intimidating but not impossible task.
Allergen-free Valentine's treats


Try carob to satisfy your craving for chocolate
Allergen-free Valentine's treats


Make a decadent chocolate or carob cake without dairy, eggs, gluten and nuts.
Allergies and backpacking


Backpacking can be challenging when dealing with food allergies
Allergies impact others


Family, friends feel empathy for allergy sufferers
Amaranth


Versatile seeds offer nutritious gluten-free alternative.
Athletic individuals with food allergies face challenges


Finding right energy foods/drinks takes perseverance
Avoid food additives

Food dyes, flavor enhancers, preservatives added to foods can cause immediate and delayed food allergies.
Back-to-school recipe


Tips and recipe to provide help for children heading back to school with food allergies
Backpacking with allergies

Finding allergen-free foods for backpacking can be challenging
Canker sores


Food allergies, stress, nutritional deficiences put you at risk
Carrageenan sensitivity


Thickener used in non-dairy milk may be responsible for digestive problems and inflammation.
Celebrate spring


Spring is cause to celebrate with allergen-free lemon blueberry bars.
Chew slowly


Chewing your food thoroughly can help with food intolerance symptoms
Chocolate, carob sensitivity


What can you do for Valentine's Day if you are allergic or sensitive to the romantic day's popular foods?
Christmas cookies


Allergen-free holiday treat for individuals with food allergies.
Christmas dessert recipe


Pumpkin-avocado-chocolate pudding pie in a pumpkin seed crust delicious to eat, hard to say fast
Christmas recipe


Make these egg, dairy, nut, gluten-free cookies for yourself or someone you know with food allergies.
Christmas survival plan


Holiday can be one of the most difficult for food allergy sufferers.
Coconut milk kefir


Dairy-free drinkable yogurt offers daily dose of probiotics to those with dairy allergy
Constipation


Could this annoying problem be caused by food allergies/intolerances?
Dad's Day treat


Crunchy quinoa-millet crackers are perfect for fathers with food allergies.
Delayed food allergies

Getting others to understand delayed food allergies not an easy task
DIY Egg Replacer


Save money making your own egg replacer for those with egg allergy.
DIY energy gel


Make your own energy gel to avoid additives that may trigger food sensitivities
Easter eggs


Eggs are a super food unless you are allergic.
Easter recipes


How to survive the holidays with allergies
Enjoy summer


Don't let food allergies stop you from having fun this summer.
Fast Tract Digestion


Get control of your food intolerance by trying a low fermentation diet
Father's Day snack


Prepare an allergen-free snack for your dad
FODMAPs diet


Diet may offer help for food intolerances
Food allergies create challenges in endurance events


Be diligent in reading labels and testing energy foods to find the ones that are right for you.
Food allergies create challenges not roadblocks to exercise


Many options are available for obtaining 'safe' nutrition during long athletic events.
Food allergies explained

Most common form of food allergies in children and adults
Food allergy bullying


Lack of understanding about food allergies may lead to insensitivity and/or bullying
Food allergy elimination diet


Helps identify troublesome foods that cause numerous symptoms
Food allergy labeling


Top eight allergens must be included in products' ingredient lists but sleuthing still required.
Food allergy sufferers may have vitamin deficiencies


Eliminating foods makes meeting nutrient requirements more challenging
Food allergy testing


Blood test can pinpoint hard-to-detect delayed allergy or food sensitivities.
Food intolerance remedies


Try simple remedies to reduce digestion problems caused by food intolerances
Garlic Allergy / Intolerance

Common seasoning delicious for some; bad news for others
Garlic, onion substitutions


Keep the savory in a recipe intact but lose the offending onion and garlic
Gelatin jigglers


Use fruit and vegetables to make some red, white and blue jigglers for Memorial Day
Gluten intolerance


One in seven may suffer from sensitivity to gluten, found in wheat, barley, oats and rye.
Gluten-free fad


Many are eliminating gluten from their diets by choice rather than necessity.
Gluten-free muesli


Make your own muesli you way to avoid food allergens
Gooey Valentine's brownies


Celebrate Valentine's Day with a special activity and yummy brownies
Grow a garden


Avoid hidden food chemicals that may aggravate allergies by growing a garden.
Halloween goodies


Scare up some safe Halloween treats for yourself or others
Healthy Easter treats


Enjoy allergen-free goodies you make yourself.
Healthy food art


Turn food into art for tasty July 4th allergen-free treats
Healthy Halloween recipe


Snack on pumpkin-spice kale chips instead of candy.
Healthy shamrock shake


Try an allergy-friendly version of this popular seasonal treat.
Holiday recipe


Try an allergen-free Christmas parfait.
Homemade sunbutter


Making your own sunbutter can save you money.
July 4 cheesecake


Lactose intolerant may be able to enjoy delicious dairy treat
Kefir iced coffee


Perfect drink to toast the end of summer for those with starch intolerance
Know your nuts


Not everything that resembles a nut is off limits for tree nut allergy sufferers
Lactose intolerance


Could milk be bothering you? Find out how milk may not be right for everyone.
Lactose intolerant?


You can still have dairy products
Lactose-free yogurt


Individuals with lactose intolerance can try making their own yogurt
Leaky gut update


New approach to healing leaky gut worth looking at
Low stomach acid


Digestive disorder may contribute to food sensitivities and allergies.
Low-starch hiking


Getting enough fuel can be challenging if you have starch intolerance
Maltodextrin side effects


Common additive to packaged foods can produce adverse effects in sensitive individuals
Milkshakes for dad


Whip up a paleo treat for Father's Day
Milkshakes for moms


Mix up an easy and healthy milkshake for your mom or yourself
More Halloween recipes


Enjoy these treats for Halloween and year-round.
Mother's Day recipe


Pamper mom with coconut mousse pie, delicious and allergen-free
Mothers' Day Treat


Prepare Sunbutter/Sweet Potato Bars as an allergen-free treat for brunch or dessert on mom's special day
MSG sensitivity


Flavor-enhancing additive makes food taste better at the expense of your health
My backpacking adventure


Food and environmental allergies can be managed even while backpacking
National Celiac Month


May observance offers opportunity to learn about celiac disease, wheat allergy and gluten intolerance
Natural labeling confusing


Even labels with the term "natural" need scrutiny by food allergy sufferers.
Naturally, Delicious


Cookbook by Danny Seo makes perfect Valentine's Day gift for those with food intolerances
Nightshade vegetables


Allergy/intolerance to these popular foods may cause or contribute to arthritic symptoms.
Paleo Halloween bars


Try a paleo granola bar to satisfy your trick 'or treat sweet tooth and avoid food allergens.
Pass on eggnog


Try making your own healthy version.
Peanuts


One of the most common food allergies is being allergic to peanuts.
Pumpkin pie recipes


Eat allergen-free desserts at holiday meals.
Quinoa


This gluten-free grain is a super food for those with or without gluten intolerance.
Recipe for Dad


Make something for dad that is tasty and allergen free.
Reese's sunbutter cupcakes


Make an alternative Easter treat free of allergens
Safe holiday recipes


Holiday meal plan filled with allergen-free foods
Safe Valentine's goodies


Feed your sweet tooth with healthy and safe ingredients
Shellfish


It´s very common for people to be allergic to shellfish.
Skip monk fruit


Natural sweetener may not be all that natural
Sports drinks


Finding sports beverages that are free of allergens can be challenging.
St. Pat's treat


Try some allergy-friendly mint truffles to celebrate St. Patrick's Day and spring
St. Patrick's dessert


Try an allergy-friendly dessert to celebrate
Starch intolerance


Intestinal distress occurs due to lack of enzymes needed to digest starches
Sunbutter


Sunflower seed butter provides delicious alternative for those allergic/sensitive to peanuts.
Super Bowl S'mores


Try making a gluten-free, allergy-friendly version of the popular treat
Surviving the holidays


Food allergy sufferers need a well-rehearsed plan to survive the holidays and stay well.
Tempt frozen dessert


Non-dairy treat satisfies sweet tooth cravings for those with food allergies.
Thanksgiving recipe


Pumpkin pie brownie recipe provides "safe" dessert for food allergy sufferers
Traveling with food allergies


Don't let food allergies ruin your vacation. Plan ahead for eating away from home.
Tree nut allergy


Individuals often allergic to all varieties and peanuts
Try zummus


You love hummus but legumes are taboo; then try zummus, made with zucchinis
Valentine's allergen-free


Get your Valentine-fix with one of these recipes.
Yogurt making


No need to give up yogurt if you are allergic to dairy. Make your own.
Editor's Picks Articles
Top Ten Articles
Previous Features
Site Map
Content copyright © 2018 by . All rights reserved.
This content was written by . If you wish to use this content in any manner, you need written permission.
Contact Sheree Welshimer for details.