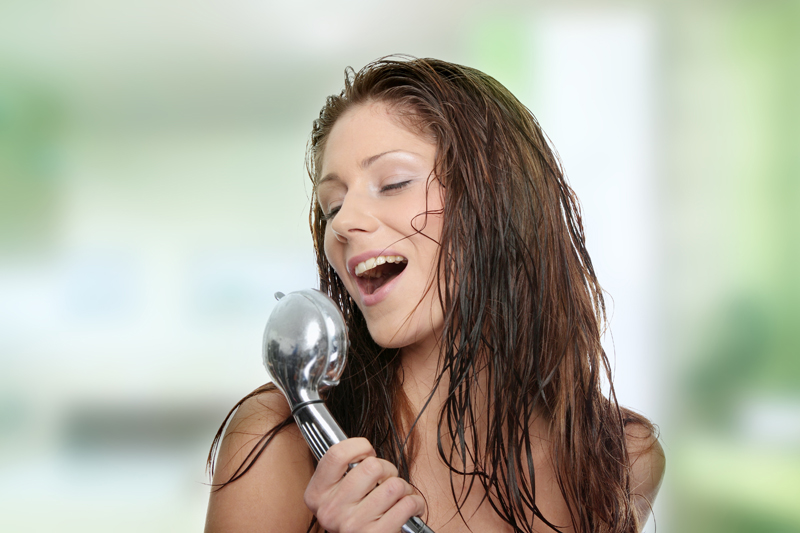 Includes lessons and tips for learning and playing on a variety of popular instruments.
A Common 4/4 Progression in C


Here´s a common 4/4 progression in C. One of the most famous pop songs in the world consists of the following 4 chords in C ...
Chord Families and Learning Online


Here are two high quality sites I found and researched which have simply huge catalogues to choose from. Worldwide distribution available.
Chords - the Words of Music


Ever wanted to know where chords came from? This will put things into perspective for you when you want to start learning them.
Ear Training Basics


10 steps to help you with all your music.
Feel the Rhythm of Life and Music


How to Develop Your Internal Sense of Rhythm
FREE Ear Training Software


Free software to boost your musicianship skills.
Free Music Lesson - Counting Notes


This is a fast introduction to one of a musician´s most essential tools - Counting Music. If you´re not utilizing this standard counting system you could be slowing your learning process down a lot.
FREE Rhythm Practice Program


This free program will teach you to count music rhythms so you can improve your reading and playing skills. Learn to read and count quarter, 8ths and 16th notes, and combinations of notes.
Good Musician Practice Habits


Want to learn fast, maximize your musical skills, and put on a dazzling performance? And have fun doing it? Here are recommendations from seasoned pros for getting the best results from your practice time.
Greensleeves Tablature For Guitar


Greensleeves is a well-known and well-loved English Folk Ballad from the 1500s. It is also a very popular Christmas carol known as What Child Is This. This is a nice, easy arrangement for beginning and intermediate guitar players.
Guitar Tablature - Beginning Finger Picking


Tablature is especially useful for learning songs with finger picking and solos on your guitar. Here is information you need to get started, and a fun and easy finger picking pattern!
Guitar Tablature For Beginners


Tablature is a form of music notation invented in ancient times, that still makes it easy to learn to play songs today. Tablature has become very popular, especially for guitarists! Here are easy steps for getting started.
How to Improvise – An Introduction


Improvisation is fun. And you can start from where you are right now!
How to Play Chords


Learn chords and increase your musical skills.
Improve Your Singing Skills


Improve your singing skills just by listening.
Learn Music Easily


Mastering music is a step-by-step process. Following that process makes it easy to learn.
Learn Music Quickly


Listening to a music piece first will help you learn it faster. This tried and true method will boost your music skills considerably.
Learning How Melodies are Constructed


Learn the secrets to quickly putting melodies together and playing by ear. I have made special contact with an expert who specializes in teaching students how to do exactly that!
Learning Music Chords When You Don't Have the Time


Tips for learning chords – when you have too much going on in your life, but you've always wanted to learn music, do it in three minute mini-sessions. They add up! And you'll be surprised at how fast you can learn.
Major scale music theory


How to find and play the notes of any major scale.
Major scales


Learn patterns to play scales in an easy way and make practicing scales more fun.
Pentatonic Music Scales


Learn to improvise using the pentatonic scale
Piano Exercises


For practicing or performing music, a warm-up session will help you play better. Just like exercising muscles for body-building, warm-ups can alleviate strain and make your playing more enjoyable
Play This Easy Hit Song


Even a beginning guitarist can learn cool tunes quickly with these easy tips. Add this simple but very appealing classic song to your repertoire!
Playing Solos


One of the most rewarding parts of performing is taking a solo during a song. It is a place to be an expressive artist, to emote, to show off your chops, and share your musical soulfulness.
Popular Chords – Why They Work


With three chords you can play hundreds of tunes. Here's why those three chords work, and how you can use them.
Practice Music the Easy Way


You can turn any music lesson into a great experience if you learn the secret of music practice.
Rejuvenation


Your Music Can Relax, Rejuvenate and Renew - with this one important ingredient.
Selecting Band Members


Starting a band or keeping one together successfully requires insightfulness and making good decisions. Here is some tried and true advice for musicians who want a happy, prosperous and long term career while "playing well with others".
Sight Singing Methods


Learning music by using more of your senses – sight, hearing, feeling – can substantially speed up your learning process. The Curwen or Kodaly Hand Methods are fantastic learning tools.
Singing Tips


How to talk to other musicians if you're a singer, so they won't inadvertently interfere with your singing.
The Best Way to Learn


There are natural cycles to learning. When you get in sync with them, learning is easier and more enjoyable.
The secret to reading music


If you were successful at learning to read words, you can learn to read music. Because both processes are similar.
Time Signatures in Music


Counting in music is an important skill. This lesson shows you how to start counting so you can play in time with other musicians.
Vocalist Tips For Staying On Pitch


There are many circumstances that can cause a talented singer to go off pitch. Fortunately, there are many solutions!
Editor's Picks Articles
Top Ten Articles
Previous Features
Site Map
Content copyright © 2018 by . All rights reserved.
This content was written by . If you wish to use this content in any manner, you need written permission.
Contact Sabira Woolley for details.