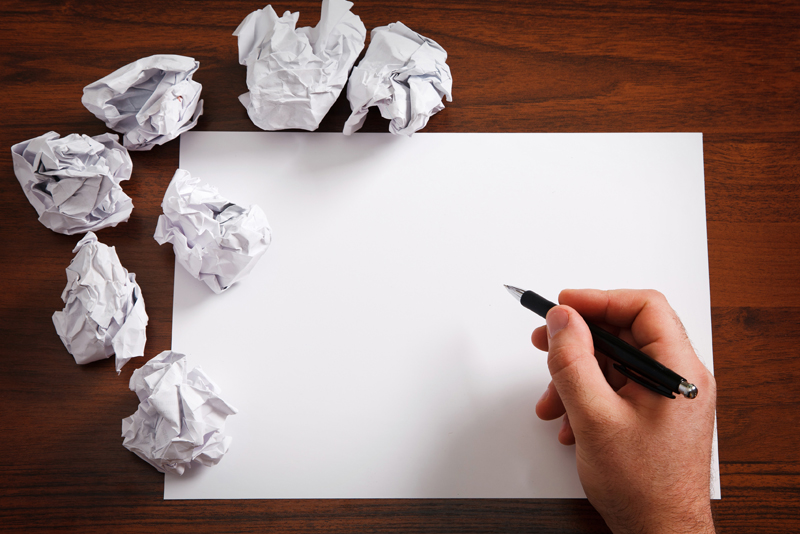 Suggestions for successfully balancing and enjoying our personal and professional lives.
10 Simple Ways To Increase Your Daily Productivity


When women in business sit down to begin the workday, our greatest time management tool becomes knowing how to keep the most important business-building activities the most important activities of our day. Successful businesswomen know how to focus on their most productive daily activities
3 Quick Tips To Greater Professional Productivity


How many times have you heard, "It's all about working smarter, not harder?" Isn't that what being productive is all about, using your time wisely? Productivity is about knowing what you want to complete and staying focused until the project is completed as planned.
7 Reasons You May Not Be Finishing What You Start


Have you ever begun a task and never finished it? We've all lost interest in things, that's normal. It is when we make a habit of losing interest in the same thing or the same types of things that we should be begin looking for underlying reasons.
7 Time Management Success Tips


In today's fast-paced business world, time management is a huge factor when finding and maintaining balance as a successful woman in business. Goal setting, action plans and to-do lists all combine to help make the most of your day but, there are a few more things to consider.
9 Ways To Focus on Your Moneymaking Activities


To stay in business, you have to be profitable. Makes perfect economic and business sense doesn't it? Why then, do so many women in business allow distractions to take their attention away from the activities that help them grow their business and make them money?
Eliminate Distractions – Clean Your Desk


Isn't it a great feeling to walk into your office first thing in the morning and everything is clean, fresh and organized? In my opinion, an organized work environment creates a more peaceful and productive work environment. Here are seven "clean desk" tips I've learned over the past years.
Home Office Organization


It is easier to take a few hours or even a few days to get your home office organized than it is to waste your valuable moneymaking time looking for things you can't seem to find. Here are ten ways to organize your home office and create a welcoming and productive work environment.
How to Organize Your Marketing Strategies


Are you feeling overwhelmed with your marketing tasks? Do you wish you knew how to organize your marketing ideas? Discover a simple 3 step system to creating and managing your marketing plan effectively.
Is Your To-Do List Reasonable or Unrealistic?


I love my daily to-do list! I have to confess that without my written list of things I want to accomplish before the end of my day, I'd be totally disorganized. I learned early on that to be truly effective, my to-do list needed to be reasonable and realistic.
Manage Your Time By Working Backwards


I believe that goals are vital to success in business because they keep us focused on keeping the important things, important. When we focus on the important things, managing time becomes easier. One way to stay focused and manage time, is to "work backwards" toward a specific goal.
Time Management Overwhelm


There seems to be an epidemic of time management "overwhelm" going on in our world. When I say "overwhelm" I mean the feeling that there is too much to do and not enough time in which to do it all. Are you finding yourself caught up in the "overwhelm" epidemic?
Time Management Secrets to Increase Productivity


Is your productivity killing your profits? Do you wish you could get more done in 24 hours? Learn the secrets to improving your time management skills to increase your productivity and profits in your business.
Editor's Picks Articles
Top Ten Articles
Previous Features
Site Map
Content copyright © 2018 by . All rights reserved.
This content was written by . If you wish to use this content in any manner, you need written permission.
Contact Angel Coleman for details.