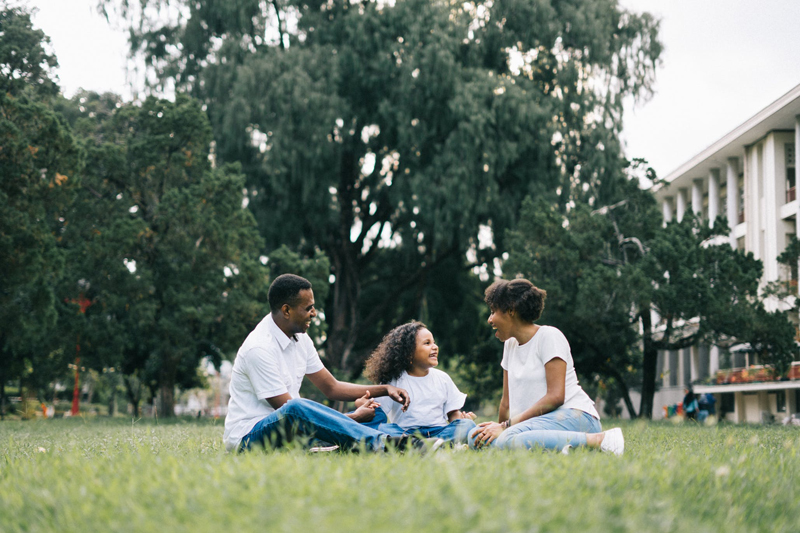 This is where you will find: Classic recipes, New twists on traditional recipes, and Light twists on old favorites.
Peach Cobbler Recipe


Okay! I received the memo! Here is an easy to follow peach cobbler recipe that is sure to become a favorite.
A Different Twist on Side Dishes

Try this new spin on potato salad and pasta salad!
A Soulful Thanksgiving

Want some last minute ideas for Thanksgiving with a SOULFOOD twist? Try any or all of these recipes and menus.
Absolutely Divine Roasted Leg of Lamb


Tired of turkey? Then here's an easy and divine recipe for Roasted Leg of Lamb. Just in time for the holidays!
Black In America

What does it mean to be Black in America? Are we any closer in living the dreams of our grand parents? Has Dr. King's Dream been fulfilled?
Caramel Pecan Cake


This has got to be one of my favorite cake recipes! Caramel pecan cake. It is so delicious. I usually make this for my birthday or for holidays. Try it...You won't be sorry!
Chocolate Chili Spice Cake


Here is an easy to follow recipe for a Chocolate Chili Spice Cake...Or cupcakes! A perfect addition for your Holiday dessert table.
Chocolate Raspberry Molten Lava Cake


Here is a very easy to follow Molten Chocolate Cake recipe. It can be made ahead and frozen, and warmed in the oven for ten minutes to melt the center when ready to serve.
Coconut Cream Pie Recipe


Are you ready? Here is an absolutely delicious, made from scratch recipe for Coconut Cream Pie. Okay...I gave you a break. You can use a store brought pie shell!
Cranberry & Mandarin Orange Sauce


An easy and quick recipe for cranberry sauce with madarin oranges.
Decadent Dark Chocolate Cheesecake Recipe

Who doesn't love chocolate? And what about chocolate and cheesecake together? Yum! Here is a wonderfully decadent recipe for a delicious dark chocolate cheesecake!
Delectable Dish of Mixed Greens


As the weather is changing, our cooking habits tend to change as well. We look to prepare things that are a bit more substantial and hearty. Here is one my favorite recipes for Greens. It's a mixture of Collards, Mustard, and Kale.
Delectable Ribs Four Ways!


Here are four easy recipes for the best ribs you will ever make. You can't go wrong with these recipes that will leave your family and guests begging for more.
Delicious Baked Ham Recipes


Two easy and delicious recipes for baked ham. A sure crowd pleaser.
Easy 123 Collard Greens


An easy recipe for collard greens, for the novice cook, and those short on time.
Easy Candied Yams & Cornbread Dressing


Delicious and easy recipes for candied yams and cornbread dressing with sage sausage.
Easy Chicken Soup Recipe


Here is a delightful and easy recipe for chicken soup. With the weather we are having, and the Flu epidemic we're experiencing, this is the perfect soup to help what ails you!
Easy Glazed Carrots & Warm Spinach Salad


A quick and easy recipe for glazed carrots, and a warm spinach salad.
Easy Lamb Stew Recipe


A delightful, fast and easy recipe for lamb stew. Served with a delightful and light spinach salad, crusty French bread, and a bottle of Merlot (Blackberry goes wonderfully), you will no doubt please your palate, as well as your stomach.
Easy Oven Roaster Recipe

Not so crazy about tackling a huge turkey for the holidays? Or, maybe there won't be that many joining you for the holidays. Then maybe an oven-roaster chicken is what you may want to try.
Easy Pound Cake Recipe


An easy pound cake recipe that can be dressed up with any icing or glaze.
Easy Spaghetti and Meatballs


An easy and budget friendly spaghetti & meatball recipe.
Easy Yeast Rolls


Easy recipe for dinner rolls. Great with any meal.
Herb-Roasted Chicken & Roasted Potatoes


Here is a wonderfully easy and delicious recipe for a quick meal: Herb-roasted chicken and roasted potatoes. Two and a half hours top for preparation and roasting time.
Juicing For Breakfast


I admit: I am not a breakfast person. Not at all. But, if you are wanting to release weight, and gain some energy, then breakfast must be part of that plan. I found that juicing or smoothies, make it much easier for me. It helps to get my day started off right.
Lasagna 101


Here's a delicious recipe for a classic family style lasagna. If you're worried about calories and fat...I got that covered, too!
Let Them Eat Cake...And Pie, Too!


Eleven, mouth-watering, jaw-dropping, sweet-tooth-satisfying dessert recipes that you, your family and guests will fall absolutely in love with for this holiday season!
Macaroni & Cheese Deluxe


Is there anything more comforting than Macaroni & Cheese? It is perfect as a main course or a side dish to any soul food meal. Try these two cheesy recipes that are sure to be a hit!
Mouth Watering Fried Chicken


A deliciously, easy recipe for southern fried chicken.
One Pot Meals...Curry Chicken Stew


It's that time of the year again. Children are back to school. The weather is getting chilly. Here is a delightful, fragrant and economical recipe for curry chicken stew. Food for the soul.
Orange & Ginger Glazed Baby Back Ribs


An easy recipe for baby back ribs. Great for Father's Day, which is right around the corner.
Oxtail Stew With Coconut Rice and Black Beans


Looking for a twist to your Holiday fare? Then try this easy recipe for Oxtail Stew with Coconut Rice and Black Beans.
Peas & Rice is Always Nice


Peas&Rice always makes a great side dish. Try this recipe out. Not just for holidays, but any day of the week will do.
Pecan Pie Deluxe


The holidays are just around the corner. Here is a delightful and easy recipe for Pecan Pie! Enjoy!
Pita Pocket with Grilled Flank Steak


A delicious quick meal, perfect for lunch or dinner.
Potato Salad & Green Salad Recipes


Classic potato salad recipe. Tasty, easy to follow, green salad recipes.
Quick and Easy Baked Ziti


A quick and easy recipe for baked Ziti. Serve with a garden salad and Italian bread, and you have a perfect Sunday, family-style meal.
Recipes for Spinach and Portabella Quiches


Here are two fairly easy recipes for a spinach quiche, and a portabella and sausage quiche.
Red Velvet Cake Recipe

Red Velvet Cake recipe. Whether you're an avid baker or a novice, here are two recipes for Red Velvet Cake, that are sure to please.
Rue's Yum Yum Cake

Who doesn't like coconut cake? Here is one of my favorite versions of coconut cake...adapted for your ease.
Sage & Apricot Glazed Ham


Here's an easy and delicious recipe for baked ham. Enjoy!
Savory Burgers For Anytime of The Year


Free your tastebuds with these delicious and savory burger recipes. Great for anytime of the year.
Savory Oyster Dressing Recipe


Savory recipe for Oyster Dressing.
So Easy Banana Pudding

With your busy holiday schedule in mind, here is a quick an easy recipe for banana pudding.
Sock It To Me! Cake Recipe

A Southern classic, and family favorite. This rich cake leaves me with warm feelings, and brings back fond memories.
Soulfully Delicious

Labor Day is upon us. For that last barbeque, why not try something new in your menu!
Spiced Rum Cake Recipe


A lovely recipe for a Spiced Rum Cake that will be a hit at any Holiday Affair.
Sweet Potato Pie Recipe


A sweet potato pie recipe that is absolutely divine!
The Juiciest Turkey Ever!


Tips for cooking a moist turkey. And a recipe for Sage Roasted Turkey, and Sage gravy.
What Does Christmas Mean To You?


We live in a world where people come from various walks of life. Perhaps you do not celebrate Christmas. Learning to respect one another for what and who believe is a part of maturity. Merry Christmas to those who believe. Happy Holidays to those who celebrate differently.
Editor's Picks Articles
Top Ten Articles
Previous Features
Site Map
Content copyright © 2018 by . All rights reserved.
This content was written by . If you wish to use this content in any manner, you need written permission.
Contact Ruthe McDonald for details.