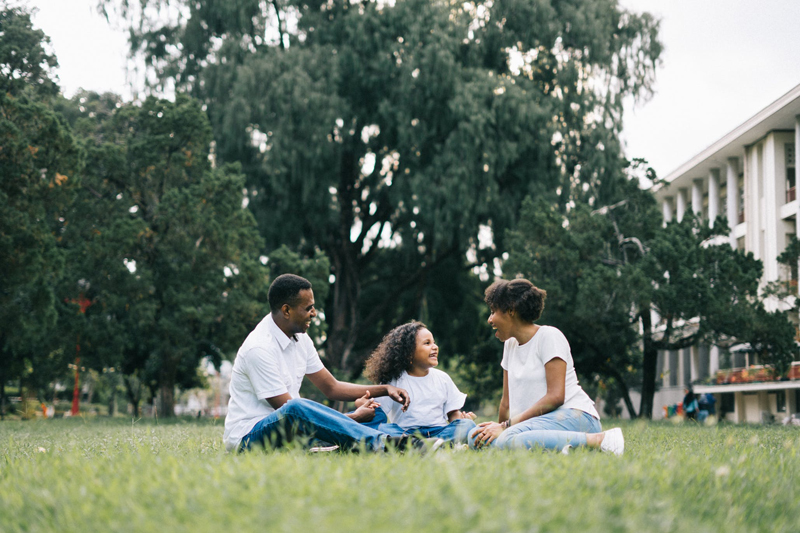 African American Culture Information
A Heart Matter...African-Americans & Heart Disease


Coronary heart disease or cardio vascular disease is claiming more African-American lives than any other race. African American adults are more likely to be diagnosed with coronary heart disease, and they are more likely to die from heart disease.
A Heart Matter: African-Americans & Heart Disease


Coronary heart disease or cardio vascular disease is claiming more African-American lives than any other race. African American adults are more likely to be diagnosed with coronary heart disease, and they are more likely to die from heart disease.
African Americans and Breast Cancer


Breast cancer claims more lives amongst African American women than any other race of women. Many reports indicate that this is due to a lack of an early diagnosis. Early detection, a correct diagnosis and treatment have not been the norm for many African Americans. It's time we changed that.
African Americans and Stroke


Twice as many African Americans are suffering Stroke as Caucasians. It is time we educate ourselves and spread the word about this silent killer that claims nearly one half of African American Women.
Black Women & Breast Cancer


October is Breast Cancer Awareness month. Breast cancer seems to be claiming the lives of many African American women than any other race. What can we do to help prevent a greater loss of life, and to get women out their homes and to a doctor for early detection and life sustaining treatment?
Black Women and Depression


A two part series on depression. Many women suffer from depression. While many Caucasian women are readily diagnosed, it is not so amongst Black women. Black women are three times as likely to suffer from depression. Many readily accept that it is what it is: the life of a Black woman.
Black Women and Obesity

Obesity is at an all time high in America. For the African American woman, the rate is the highest, attributing to astronomical numbers in the cases of diabetes, hypertension, high cholesterol, cancer, and heart disease. What can be done to change this?
Breast Cancer Awareness


October is Breast Cancer Awareness month. It is the hope that each and everyone of us are doing our parts to spread the word about Breast Cancer in our African American communities, where the statistics are staggering and climbing amongst not only our Black women; but our Black men also.
Breast Cancer...It Doesn't Mean The End


October is National Breast Cancer Awareness Month. 1 in 8 women in the U.S. will develop an invasive breast cancer during their lifetime. African-American women are more likely to die from breast cancer than any other race. Early diagnosis can help lower the number of lives lost.
Choosing The Right Healthcare Professional


African Americans are stated to be lax when it comes to seeing a physician. Often times, it is a matter of finding the right healthcare professional that will meet your needs. It is necessary, sometimes, to seek out a new doctor to meet the current changes in your life.
Continuing The Fight For Lives_World AIDS Day


Today is Worlds AIDS Day. We support those affected by HIV/AIDS, and take the time to remember and honor the memory of those we've lost over the years, as we continue the fight to find a cure.
Coping With Grief


How well do you cope with grief? There are various ways in which we deal with grief. Sometimes, it depends upon what we are grieving. No matter what it is: grief is grief. And some of us are just not good at handling it.
Deadliest Form of Breast Cancer


For women of color there is a deadly strain of breast cancer that is killing Black women at an alarmingly higher rate than any other race. Young Black women under the age of 50, are 77% more likely to die from this disease than white women of all ages. It is called: Inflammatory Breast Cancer.
Dealing With Stress and Change


How do we handle the changes that are occurring in our lives without losing our sanity, or alienating the people we love, work with, and socialize with? Plain and simple: how do you cope with stress?
Diabetes & The African-American Woman

Diabetes...a disease that is especially on the rise in African American women. If left untreated, it can lead to death.
Discrimination Against Persons With Disabilities


Discrimination of any kind is wrong. It's time to fight and stand up for what's right for you, or your loved one. Know your rights, their rights, and make a change in someone's life.
Does Size Really Matter?


For the many advances we have made in society, when it comes to body image, we still struggle; having the least acceptance for those who may not fit the ideal body image and size. Who determines what is beautiful? Why do a few get to determine for many, a standard of beauty?
Eating For Longevity


As African Americans, we often celebrate life's milestones with food. Some have debated that our affinity to Soul Food is killing us. There is something we can learn from our ancestors: how to eat for longevity. It just takes a change of mind and how we see food.
Educating A New Generation About HIV


Though there have been strides in the treatment and teaching on HIV; many in the African American community are not quite on the receiving end. The number of new HIV/AIDS cases continue to rise each year in the African American Community. We need to reach the new generation.
Five Small Steps To Breaking Mental Stress


Our minds are on overload. It is time to take a few steps back and regain our mental health. These following five steps are not major, but will definitely get you on the right track to breaking mental stress.
Getting Through Depression


Depression is no laughing matter, or something that you want to "sweep" under the rug. It is an illness that can and will affect every aspect of your life; debilitating many from leading healthy, productive lives that they use to live.
Maintaining A Healthy Heart


Heart disease has become the number one health problem for both men and women. With the rate amongst women on a steady rise over the years; especially in the African American community. There are active steps that we can take to ensure a healthy heart and longevity.
No Shame in Mental Illness


There is no need to feel the stigma of mental illness. It can effect anyone, in any race, in any socioeconomic status. Man, woman, boy or girl. It can also come in the form of depression, physical or mental pain. We do not have to go it alone, and should seek the help of mental health counselors.
Observing Earth Day

Observing Earth Day. What are you doing to protect your Planet, and leave an eco-friendly environment for future generations?
Prescription Drug Abuse Continues to Escalate


Addiction to prescription medications maintains a continued rise. Who is to blame for the escalating problem: patients, doctors, pharmacies? Prescription drug abuse is now the second highest problem in the Nation's illegal drug use, behind marijuana.
Teen Dating Violence


There has been a significant rise in teen dating violence. Although it is not as widely discussed and has similar attributes as domestic violence amongst adults, there is a difference in teen dating violence. This shows cause for needed dialogue between parents and their teens, as well as peers.
The Fight Over Healthcare Reform


The healthcare reform bill has been signed, and the fight continues. What is the fight really about: the government taking over, or Americans finally getting a fighting chance.
The Importance of Affordable Healthcare


The number of Americans signing up for coverage is growing. The more people are informed, the more they sign up for a benefits package that is suitable for themselves, their families and businesses, despite a flood of misleading information that has caused confusion for many.
The Mind & Body Connection


There are more stresses in our lives than we care to admit. However, what if we could transform our lives, and reduce the stress just by changing our minds? There is a definite connection between the mind and body.
The Political Dichotomy of Black Life

Continuing in the series on the Dichotomy of Black Life, let us conclude our discussion on healthcare. There are areas that we must look at, and begin to develop solutions. This article will also examine the politics of Black life. What role has and does politics play in our lives?
When Domestic Violence Hits Home


Maybe you were one of the fortunate ones who have never experienced the devastating affects of domestic violence. If that is you, then you are fortunate. But you may be surprised to know just how many people you know, that have and are experiencing domestic violence, and you may never know.
World AIDS Day


Many advances have been made in the treatment and prevention of AIDS/HIV. So much more must be done. What part are you playing to help?
Editor's Picks Articles
Top Ten Articles
Previous Features
Site Map
Content copyright © 2018 by . All rights reserved.
This content was written by . If you wish to use this content in any manner, you need written permission.
Contact Ruthe McDonald for details.