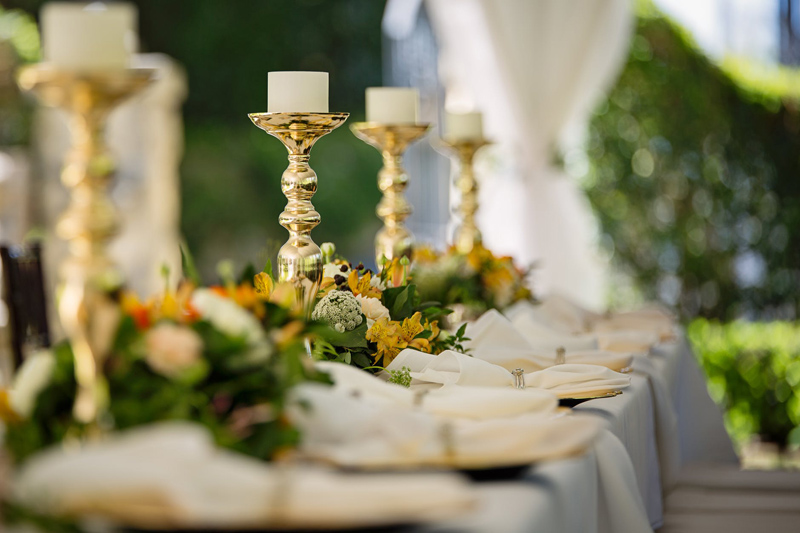 Recipes to celebrate the holidays and seasons.
4th of July Drink Recipes


Independence day is just around the corner and in the Pacific Northwest it looks like it will be a warm one. I wish the rest of the country comfortable warmth for this special day. As with most things I prepare – I truly believe the visual of the dish or drink is just as important as the flavor its
Adult Valentine's Day Creamy Berry Parfait Recipe

Are you looking for a luscious, creamy and healthy Valentine's Day/intimate dinner dessert? Well, make my quick and easy recipe for this grown-up Creamy Berry Parfait. I have an option for the health conscious among us, with a low-cal, low-fat variation. Check them out today and enjoy!
Babka (Polish Easter Bread)


Celebrate Easter Sunday with this traditional recipe for babka, a sweet yeast bread that is a Polish Easter tradition. Babcia would be proud!
Baked or Fried Reuben Chimichanga Recipe


My Baked or Fried Reuben Chimichangas are a fun way to use up leftover corned beef from your St. Patrick's Day celebration. This can be eaten alone for lunch or with the same trimmings from the holiday. They are crunchy, full of Irish flavors and are very easy to make.
Cabbage Recipes


Cabbage is an inexpensive and handy vegetable to keep stocked in your kitchen this spring. Take advantage of the season's fresh and readily available cabbage with these recipes for stuffed cabbage rolls and savory cabbage noodles.
Chicken and Dumplings Recipe


Comfort foods are one of my favorite things to cook. I spend days creating recipes that are filled with exotic ingredients – yet chicken and dumplings is one food that is on my mind. Tender veggies, savory stew and succulent chicken pieces... I can taste it now.
Cinco de Mayo Chile Chicken Bites Recipe


Cinco de Mayo is a Mexican Spring holiday, so it's no excuse not to make my delicious Chile Chicken Bites with Potatoes, peas and onions recipe. This is easy to make and you can substitute the less expensive boneless, skinless thigh meat as you wish. Your crowd will love this!
Cinco de Mayo Recipes for the May 5th celebration!


Cinco de Mayo is a traditional Mexican holiday which is held annually on May 5th. Here are some fabulous recipes for a fiesta in the park.
Coconut Pudding Recipes


Coconut pudding can be made and served in many different ways and is a staple in some countries. Whether you like it sliced into squares or piled into a cup with a dollop of whipped cream you´ll find a recipe here you´ll love.
Color Easter Eggs...the Natural Way


Ever wonder how they colored eggs before Paas? Try some of these simple tips this Easter!
Creamy Chicken, Leek & Thyme Puff Pastry Recipe


At the end of March, leeks are coming to the end of their seasonal peak. So take advantage of their wonderful mild onion flavor and pair them with chicken and fresh thyme in this wonderful Creamy Chicken, Leek and Thyme Puff Pastry. They can be made as an entree or smaller as an appetizer.
Dandelion Tea


Pesky dandelions, the bane of most lawns, actually make a delicious tea. Here´s a recipe from BellaOnline´s Coffee and Tea host, Brandy Coppersmith.
Dip Recipes


Great dip recipes such as Baba Ghanouj, Guacamole, Southwestern Bean Dip, Chummus, Cheese/Sausage Dip and a Crab Dip will make your next party a hit! Try these recipes and see if you don't find a new favorite!
Disappearing Nacho Dip & Chips


Want an easy appetizer for Cinco de Mayo? Try this great nacho dip at your next family gathering or tailgate party!
Easter Baking Traditions


An excellent article by Judy Perin, BellaOnline´s Desserts and Baking Host.
Easter Recipes and Ideas


Easy Easter ideas and recipes including a tasty cocktail sauce you can put together easily and a savory vegetable dip recipe. Try these at great recipes and see if you don´t get rave reviews!
Fiesta Fondue Recipe


If you like cheese dip and salsa, this is a great crowd pleaser and an awesome dip for Cinco de Mayo!
Fiesta Fondue Recipe


If you like cheese dip and salsa, this is a great crowd pleaser and fun idea for Cinco de Mayo.
Great Ham Recipes


I love a great ham for the holidays and trying a new glaze is half the fun! Check out these suggestions for pineapple glaze and a tasty orange glaze if you are looking to try something different.
Hanukkah Dreidel Brownie


As you gather with friends and family to celebrate the Festival of Lights this year, make the occasion even more memorable with a delicious dessert. This delightful treat is perfect to complete your family dinner at home, or for Hanukkah festivities.
Hawaiian Cooking - Book Review


Information on luaus and how to make it "magic after dark" by paying attention to the guest list, décor, foods, centerpieces, tropical look and seating, whether it be chairs and tables or floor pillows or mats.
Hawaiian Cooking – Book Review


Information on luaus and how to make it "magic after dark" by paying attention to the guest list, décor, foods, centerpieces, tropical look and seating, whether it be chairs and tables or floor pillows or mats.
Homemade Potato Chips Party Appetizer Recipe


Homemade potato chips are a great addition to a New Year's Eve party table - or any table for that matter, as a filler in between the next yummy appetizers. Double frying the chips ensures an unbeatable, addicting, crunchy, golden brown potato chip!
Irish Coffee


A favorite end to many meals, this will keep you warm all evening!
Irish Colcannon Casserole Holiday Recipe


Aside from cooking corned beef and cabbage on St. Patrick's Day, there are so many delicious, comforting and inexpensive traditional recipes that hail from the Irish kitchen. My Irish Colcannon Casserole recipe is a twist on the original that is suitable as a main dish or as a side.
JELL-O Fishbowls


Everyone loves Jello! These cute fishbowls will be the highlight of any tropical or ocean themed celebration!
Mother's Day Recipes


Whoever holds the key to your heart as the mother in your life deserves to be told how much you care about them. Why not say it with some delicious brunch or dessert foods? Here are several recipes for you to start off her special day.
Potato, Cheese & Herb Croquette Appetizer Recipe


One of my favorite holiday parties is New Year's Eve for a special reason so here's a really easy-to-make fun, mashed potato leftovers remake, turned into a crispy, delicious potato herb and cheese croquette for your New Year's party. Your guests will wonder why you didn't make more.
S'mores aren't just for Campfires


This summer was begging for s'mores. We had the grandkids coming and planned to sit around the fire pit and make s'mores. It was going to be so much fun!
Sausage Stuffing Recipes


Four great recipes for Sausage Stuffings for you to try at your next get together. Savory sausage is combined with perfect ingredients to compliment any meal! Try Sausage and wild rice or Sausage and potato stuffing and the great traditional recipes of sausage and bread with apples.
Smoky, Spicy Buffalo Wings Recipe


If you're a football, basketball or baseball fan, no get together just seems the same without tasty buffalo chicken wings. My chicken wings are spicy, smoky and oh so tender, that you can just wrap your mouth around them and pull off the meat. Served with dipping sauces, they are a winner!
Soup Recipes


Potato soup and tomato soup are great ways to warm up and serve fresh vegetables at the same time!
St. Patrick's Red Corned Beef Hash Recipe


St. Patrick's Red Corned Beef Hash is my version of the traditional Red Flannel Hash made famous by a group of young churchwomen over 70 years ago in Woodstock, Virginia. Hash is great any day of the week, but when you add sweet beets to the mix, the recipe takes on a whole new perspective.
Tarantula Cookies


Scary spider cookies will add to your Halloween celebration!
Tofu Turkey with Stuffing - Vegan Recipe


A Vegan Holiday? Want to celebrate with a traditional turkey? Follow these simple directions to create your very own Tofu Turkey with Stuffing!
Turkey Leftovers Soup


Left over turkey? This delicious soup will help your family to gobble it right up!
Valentine's Day Chicken Puff Pastry Heart Recipe

If you are looking something special and eye-appealing to make for your sweetheart on Valentine's Day then my pastry hearts are just the thing. They are fun and easy to make and the finished product gets thumbs up on presentation. Try these with beef and fish as well - it's all good!
Witches Finger Cookies Recipe


Witches Finger cookies add the perfect dimension to your Halloween party.
Editor's Picks Articles
Top Ten Articles
Previous Features
Site Map
Content copyright © 2018 by . All rights reserved.
This content was written by . If you wish to use this content in any manner, you need written permission.
Contact Allyson Elizabeth D´Angelo for details.