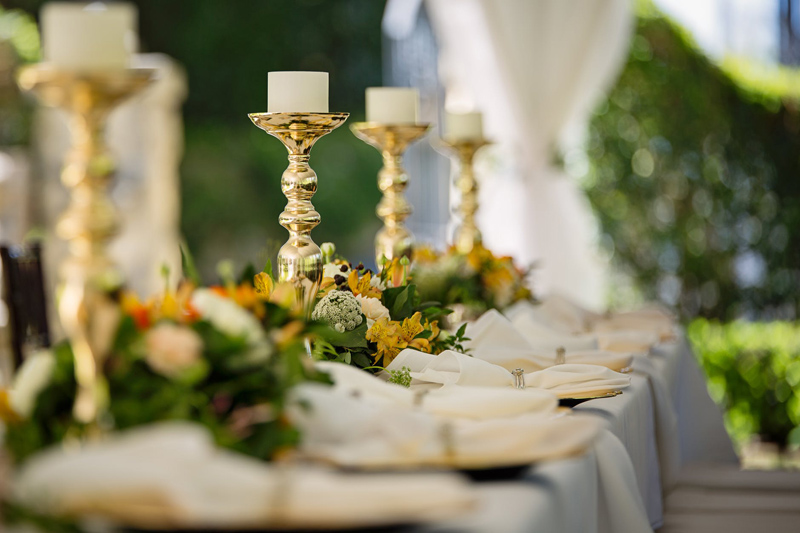 Here is an index of festive and seasonal dessert, cookie recipes and more. There´s something here for everyone!
Apple Strudel with Caramel - Recipe


Fall is in the air and the apples are ripe for the picking. That tells me it's time to make strudel! This recipe makes it easy enough for you to try it with different varieties to see which variety of apple becomes your family favorite when baked with caramel into this wonderful strudel.
Glossy Bakery Style Icing Recipe


You will be amazed at just how easy it is to make the glossy icing you see on bakery sugar cookies. Now you can create our own glossy icing, with just a few simple ingredients and this simple recipe.
Ada´s Sinful Burnt Sugar Cake

My great grandma, Ada, used to make this delicious cake for our holiday meals. It´s sweet and ohhhh so delicious, it melts in your mouth!
Almond bark and Easy Cookies


Have some of those butter cookies left over after New Years? Any cookie can be "doctored up" and made into something yummy if you have imagination and a little time.
Apple Blackberry Pie


Since the very first time I had ever tasted one I have been in love with blackberries and am always on the lookout for good recipes that feature blackberries.
Aunt Amanda´s Drop Sugar Cookie Recipe

If you are looking for a sugar cookie that is not too sweet, then this is just the perfect recipe for you. The heavenly combination of sugar, almond extract and vanilla extract is the secret -- make a big batch for sharing or giving as a gift.
Banana Pineapple Cake Recipe

Enjoy this quick-to-make, yet delicious tropical cake all through the year. Bananas, pineapple and even coconut if you desire make this cake special enough to serve anytime.
Blueberry Recipes

Here are some great recipes that include blueberries. What a great way to start off the day, with oatmeal, pancakes, muffins or just sprinkled on top of your cereal. They are a power punch to your day.
Brownies in a Gift Jar Recipe


I like to keep a few gift jars around the house during this time of year. This Brownie in a Jar recipe is one of my favorites. I include this in a small gift basket with Hot Chocolate mix and other goodies.
Cake in a Mug


Cake mix in a mug that can be made in the Microwave. Use any flavor of cake mix and corresponding flavor of pudding mix. Makes 8 mugs.
Cakes


A Cake for Dessert - always special!
Cantaloupe Boats


Sweet cantaloupe, frozen yogurt, raspberries and honey drizzled almonds make this simple summer time dessert spectacular!
Caramel Popcorn Recipe

Caramel popcorn makes a great last minute hostess gift or better yet, a wonderful snack for the family. The perfect blend of brown sugar and popcorn is a always a great crowd favorite around our house -- give some, keep some, make everyone happy.
Chocolate Candy Recipes


With Valentines Day coming up stocking up on chocolate candy recipes and getting ready to make those special friends and family unforgettable treats is a great way to say I Love You.
Coconut Pudding Recipes


Coconut pudding can be made and served in many different ways and is a staple in some countries. Whether you like it sliced into squares or piled into a cup with a dollop of whipped cream you´ll find a recipe here you´ll love.
Cookies


A cookie in the hand, or a bunch of cookies in the cookie jar - nothing better!
Dark Chocolate Fondue


You could eat this fondue with a spoon! Rich and decadent, it´s on the same level as running your finger over a freshly frosted chocolate cake!
Fun Jar Cookies


I love a great recipe for a jar. These recipes are no exception. They make great gift or perfect to keep in the cupboard at home....for just that drop in occasion.
Ginger Torte


A holiday torte that is light and yummy!
Great Cool Whip Dessert Recipes


Everyone loves Cool Whip desserts. They bring a great finale to any event or dinner. Cool and refreshing, there is a recipe here to please everyone. Even better these recipes are quick, easy and downright tasty!
Green Pie Recipe


Here is a quick and easy recipe for a great pie for any green celebration. Use green food coloring, to get the right shade of green. With the mixture of lime and sweetened condensed milk, this cream pie is reminiscent of key lime pie.
Homemade Candy


Everyone loves candy, and when you can make it yourself it is extra yummy!
Homemade Vanilla Ice Cream Recipe


An evening of grilling with family and friends is wonderful, and we all know, nothing ends a perfect meal more than a big creamy bowl of ice cream. This recipe was created to be made in your freezer, you can also make it in an ice cream maker.
Honey Cake


A diabetic Hanukkah dish, that will light up one of your Hanukkah meals!
Lemon Pie Cookie Recipe


There is probably nothing quite like a really delicious looking Lemon Bar to make me break my diet – but now that I have discovered these Lemon Pie Cookies it's like a double jeopardy temptation.
Lemon Pie Cookie Recipe


There is probably nothing quite like a really delicious looking Lemon Bar to make me break my diet – but now that I have discovered these Lemon Pie Cookies it's like a double jeopardy temptation. Let me know what you think… try both recipes and see which is your favorite.
Mississippi Mud Recipes


Where did the name come from? Who wants to eat something with mud in the title of the recipe? You will, once you try these Mississippi Mud Brownies and Mississippi Mud Cake.
Orange Slice Cookies


Orange slice candy is a favorite every holiday season, give this gift in a jar this holiday season and bring a smile to someone´s face!
Peach Salad Recipes


Fresh peaches make these salads great! Try these delicious recipes at your next event!
Pickled Peaches and other Recipes


Pickles are a favorite around my house and pickled peaches are no exception! Try this great recipe for a summer favorite or one of the other recipes here.
Pies and Pastries


A Homemade Pie is always a special treat.
Pumpkin Dessert Recipe


If you love pumpkin pie you will adore this recipe with a surprising crust! Perfect for parties and holiday events this recipe comes together quickly and tastes great.
Pumpkin Dip Recipe


My pumpkin dip is the perfect appetizer for the fall season, it is rich and creamy because of my secret ingredient(cream cheese). This recipe is easy to make and always very well appreciated by guests and family members alike.
Roll Cake Recipes


Roll cakes are a holiday treat and great for any occasion. Try this decadent chocolate roll cake with creamy marshmallow filling or this delicious pumpkin roll cake with tangy cream cheese filling at your next event!
Spritz Cookie Recipe


This easy, buttery Spritz cookie recipe is delicious and versatile--it will become your go-to cookie recipe for every holiday and special occasion.
Thumbprint Cookie Recipes

Thumbprint cookies were a part of the holidays when I was growing up. They are so easy to make yet elegant looking. Try some of these recipes and suggested flavor combinations and create your own special cookies!
Toasted Coconut Macaroon Cookie Recipe

If you are a coconut lover and you have never ever made coconut macaroons, then you have to think again and try my Toasted Coconut Macaroon Recipe. They are so easy and inexpensive to make. They are moist, chewy and decandant enough to add to any holiday cookie tray.
Two-Tone Cookies


Delicious chocolate and vanilla two-toned cookies are wonderful for almost any occasion Cut in shapes to suit the gathering.
United Cakes of America - Book Review


There is a cake recipe representing every state, so my thought was that if I just planned to make one cake a week I could travel across America (figuratively) and totally keep my family happy!
White Chocolate Fondue


White-chocolate-covered strawberries - people pay a fortune for them, but you can create your own with this simple fondue recipe!
World Series Cookie Recipes


From a cookie point of view it doesn't really matter where the Work Series are being held. You can always be a bit creative and find a cookie recipe symbolic of the location or team.
Editor's Picks Articles
Top Ten Articles
Previous Features
Site Map
Content copyright © 2018 by . All rights reserved.
This content was written by . If you wish to use this content in any manner, you need written permission.
Contact Allyson Elizabeth D´Angelo for details.