Three Shoulder Openers Using a Strap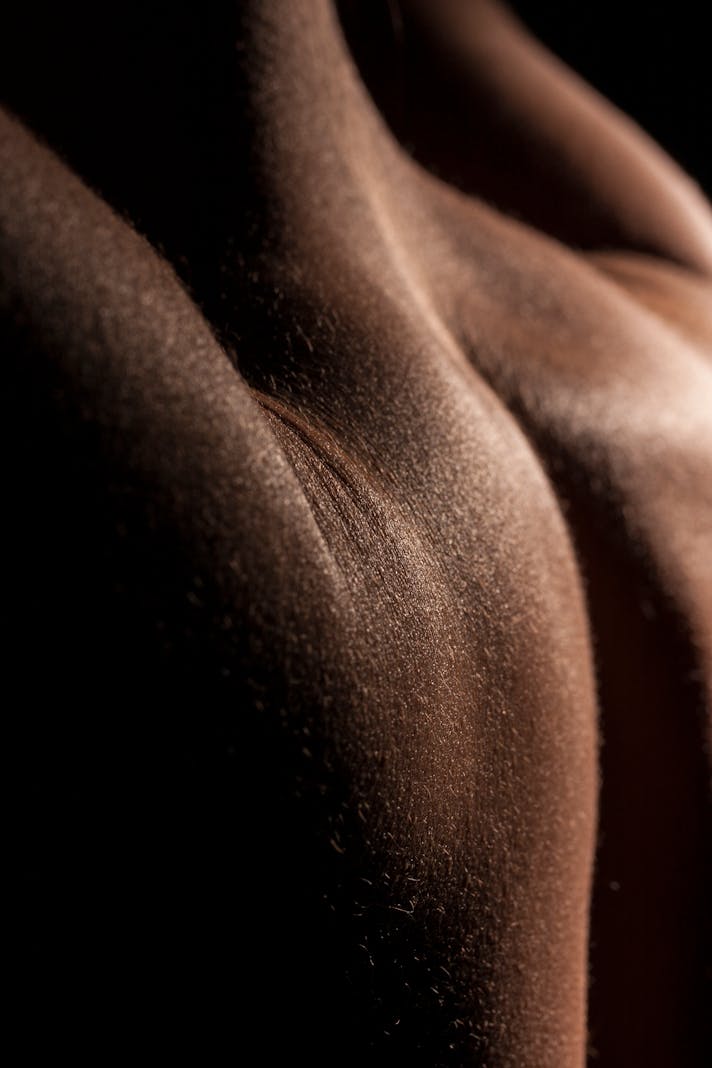 Certain asanas would be great for tight shoulders if we could only get into the posture. Using a strap can allow us to access the positions as well as stretch our compressed muscles. Try these, and see if they make a difference in your practice.

Let's start with the common shoulder opener that's practiced with Uttanasana, or Standing Forward Bend. When we practice this variation, we reach our arms behind us, grasp our palms, and pull the shoulders back. This is a great stretch, but difficult for those of us with tight muscles in that area. A strap gives us just that extra bit of needed reach. If we take the strap and hold it in our palms behind our body, we can bend over and straighten out our arms as we pull the shoulders back. This gives us a greater range of motion, which is very useful in finding knots and holding in that area to allow them to loosen. As we become more flexible, we can move our hands closer together on the strap to increase the stretch.

The arm position for Gomukhasana, or Cow Face Pose, is also difficult for tight shoulders. When we take one arm up and then drape it behind our back, it may not may not slither down all that far. When we take the other arm behind from underneath, we may have the same problem in the other direction. The hands thus may not meet in the middle. However, if we take a strap, hold it in our top hand, and allow the cloth to drape down below our palms, we've lengthened the reach of that arm. When we bring the lower arm into position, the hand needs merely grab onto the strap, and voila!. Our arms are now in Gomukhasana. Again, we can work our hands closer together on the strap to progress, or we can use one hand to gently pull the opposite arm farther into position.

If range of motion is an issues for the shoulders, there's a very simple exercise that involves taking the strap in each hand, tightening up so that the strap is taut, and then raising the arms up and down. We can start with the strap in front and our arms down beside our hips, moving up so that our arms are parallel to our ears and back down. We can hold the strap behind our body and move our palms from hip to however high they go, possibly coming overhead and down the front of the body to our hips before reversing. (Generally, we will notice that the part of the shoulder that moves the arms behind the body is tighter than the part that moves the arms in front, and adjust our grip accordingly.)

On days when a full asana practice is too much, consider doing just a bit of stretching. Keep a strap out, perhaps hanging it on the wall in the bedroom as a reminder, and give the shoulder area some love on a daily basis. Include the neck by gently tilting it from side to side while standing in Tadasana. You'll move a bit more freely, and perhaps find yourself in less pain!

Disclaimer: I am not a doctor, and this article is not meant to supplant medical advice. Always consult a physician before starting an exercise program.



Related Articles
Editor's Picks Articles
Top Ten Articles
Previous Features
Site Map





Content copyright © 2022 by Korie Beth Brown. All rights reserved.
This content was written by Korie Beth Brown. If you wish to use this content in any manner, you need written permission. Contact Korie Beth Brown for details.