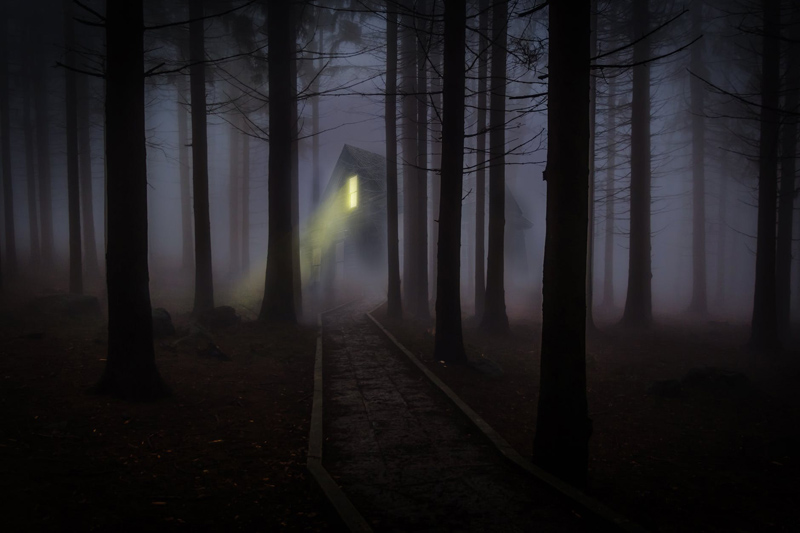 Mystery Movies of the twentieth century, including those made in the heyday of the movie studios.
Bunny Lake Is Missing


It is Bunny Lake's first day at nursery school but when her mother arrives to take her home, little Bunny is nowhere to be found and nobody remembers ever seeing her. This 1965 mystery directed by Otto Preminger explores some dark places in the human mind during the search for a missing child.
Dead of Night Movie Review


A supernatural horror mystery from 1945, Dead of Night was the first movie to weave together an anthology of stories with a linking narrative. A spooky collection of tales involving nightmares, haunting and a dummy with a mind of its own – what is the mystery behind Walter Craig's recurring dream?
More Great Classic Mysteries


The hallmark of a great classic mystery is that it can be watched again and again, and still enjoyed just as much as the first time. Here are some of my very favourite classic mysteries that are as good now as when they were made in the 1940s. Perhaps you love these movies too.
Rebecca Movie Review


Alfred Hitchcock�s first Hollywood movie, Rebecca (1940) is a brooding romantic thriller as well as a mystery with hints of noir. Based on Daphne du Maurier�s famous novel and set in deepest Cornwall, no wonder this is still a firm favourite of mystery movie fans.
Ronald Colman in Lost Horizon 1937


Lost Horizon (1937) takes us to the hidden valley of Shangri-La; what secrets are kept in this idyllic place? What mystery will be revealed by the High Lama? Here is a look at both the star and the mystery behind this well-loved movie.
Ten Little Indians Movie Review


This British made crime mystery thriller of 1965 is the second movie adaptation of Agatha Christie's novel. In a remote mountain top house ten strangers meet, invited by a mysterious host who knows each guest's darkest secret.
The Bad Seed


A little boy is killed on a school picnic. Perhaps it was an accident, or perhaps eight year old Rhoda had something to do with the tragedy. In this horror drama mystery from 1956, Rhoda's mother must find out the truth about her daughter, and also about her own nightmare memories.
The Best Classic Mysteries


Classic mystery movies are a joy to watch. They stand the test of time and prove that good acting and good story telling are what really make a movie. Here I offer a selection of my own favourite classic mysteries. Perhaps some of your favourites are here too.
The Cat and the Canary


Bob Hope and Paulette Goddard are in their element in this 1939 comedy mystery, set in a dark, spooky New Orleans mansion. Wally Campbell (Hope) joins a group of highly eccentric relatives to hear the reading of a will. Who will be the beneficiary? And by the way, insanity runs in the family.
The Woman in White


In Victorian England a newly appointed drawing teacher meets a strange young woman, dressed all in white, who begs him to tell no-one he has seen her. Mysteries abound at Limmeridge House in this classic mystery movie from 1948, based on the novel by Wilkie Collins.
You Never Can Tell Movie Review

When King the dog is poisoned he will stop at nothing to bring his killer to justice. He will even return to earth in human form to sniff out the villain. This wonderful movie from 1951 has comedy, fantasy, romance – and just enough mystery to be reviewed on this site.
Editor's Picks Articles
Top Ten Articles
Previous Features
Site Map
Content copyright © 2018 by . All rights reserved.
This content was written by . If you wish to use this content in any manner, you need written permission.
Contact Grace Rostoker for details.