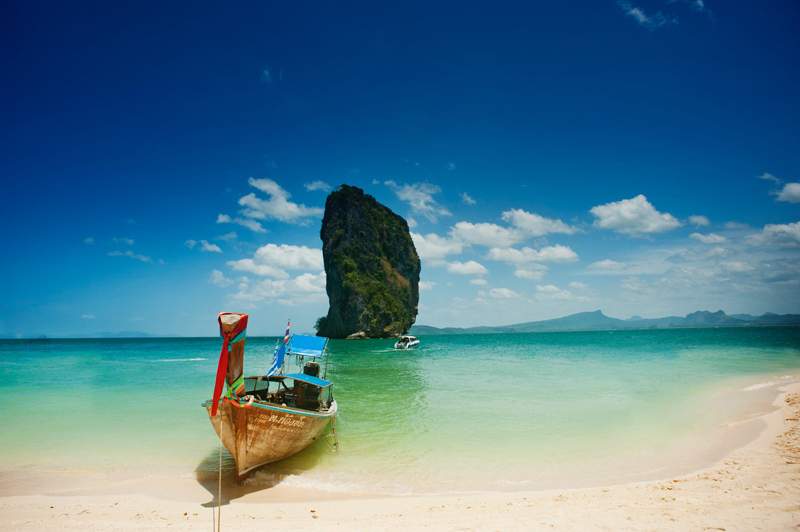 Read the Southeast Asia guides & tips for the traveler to Vietnam, Cambodia, Singapore, Japan, China, Hong Kong, Thailand, Laos, and Indonesia.
5 Things to Know in Traveling in Southeast Asia


Travelling in Southeast Asia has been one of the top tourists' destinations for its fantastic landscape, culturally rich countries, delicious food and comparatively inexpensive travel destination.
Avian Flu Virus (H5N1 Bird flu) Update


The avian flu still is a consideration for future travelers to the Southeast Asia. Read about the current situation and what is being done.
Food Allergy Cards


Food allergy cards are for the traveler who in a foreign country and does not speak the language. The cards inform waiters and chefs of food allergies, thus avoiding an allergy attack in faraway places.
Gift Ideas for International Travelers


Need gift ideas for the international traveler on your gift list? Read the ten listed for ideas for the Southeast Asia traveler.
Hanoi -- Wallpaper City Guide


A pocket-sized guidebook for travelers without a lot of time to explore Hanoi, Wallpaper City Guide: Hanoi is a perfect choice to get a glimpse of what�s to come.
Insect Repellent Tips for Adult Southeast Asia Travelers


Prevent malaria at all costs while in Southeast Asia. Use these tips for an enjoyable visit.
Rules For Booking Online Tours


After weighing up the pros and cons, you've decided to pre-book a tour online. However, before handing over your credit card details, it´s essential you consider the big three guidelines to booking yourself a tour to Asia online.
Singapore Travel Tips


Singapore is the most expensive country in Southeast Asia but you can still explore the country on the cheap way. Here are some travelling tips you can do.
Southeast Asia at a glance


Visiting Southeast Asian countries is an exhilarating experience. Get some information about each country before you go.
Southeast Asia Currency Tables


Use the currency table to determine the amount in the local currency of Southeast Asia countries. A currency convertor is added for the tourist´s convenience. The monetary units of several countries are listed.
Southeast Asia Travel Newsletter


Get a free travel guides, tips, inspiration, and special offers from our weekly newsletter
Southeast Asia Traveler Christmas Gifts


The Southeast Asia Traveler Christmas Gift Ideas.
Taking the Kids Abroad


Bringing the family along can be stressful, but here are some tips to make it easier, with less stress and more fun.
Travel Aids - AirlineMeals.net


Use the AirlineMeals.net website to browse pictures of meals served on airlines around the world. Learn what is offered on your next flight. Send a picture of your airline meal for posting on the AirlineMeals.net.
Travel Aids - Bringing Menus From Local Restaurants


Bringing menus from hometown restaurants is a great idea for the Southeast Asia traveler. Read how to overcome a lack of the local language to enjoy the local cuisine.
Travel Aids - Chopstick Holders or Rests


Chopsticks´ holders add to the elegance of the Southeast Asia dining table. In many restuarants in the area, the traveler will encounter the practical rest.
Travel Aids - Currency Exchange Rates


The exchange rates site is a great travel aid for the Southeast Asia traveler. Find the exchange rates for: Japan´s yen, Thailand´s baht,Europe´s euros, Singapore´s dollars...
Travel Aids - Currency Trades


Use this travel aid for trading your local money for 60 different foreign currencies. The company exchanges currency for many Southeast Asia countries. Furnish yourself with the necessary funds to meet your monetary needs on arrival in a Southeast Asia country.
Travel Aids - Deep-Vein Thrombosis (DVT) Prevention


Read this Travel Aids article for prevention of Deep-Vein Thrombosis (DVT) on long airflights. Here are several travel aids for Deep Vein Thrombosis (DVT) prevention.
Travel Aids - Five Time-Tested Tips For Staying Cool


Read these five time-tested tips to stay cool in Southeast Asia. Do not spoil your tour.
Travel Aids - Food Allergy Cards


Travelers with food allergies have trouble saying the prohibited ingredient in the foreign country´s language. Select Wisely has solved the problem.
Travel Aids - How to Minimize Jet Lag and Deep Vein Thrombosis


Guides and tips to minimize jet lag and deep vein thrombosis (DVT)while traveling to Southeast Asia. Arrive in Asia in good health.
Travel Aids - How to Wrap A Sarong


Instructions on how to wrap a sarong two different ways on your trip to Southeast Asia. Use these tips to tie a beach cover up and halter dress.
Travel Aids - Tips to Avoid Mosquito Bites


Here are six simple tips to avoid mosquito bites while traveling in Southeast Asia. Read this article in the travel aids series and prevent mosquito bites on your next tour.
Travel Aids - Topical Antibiotic Ointment


Topical antibiotic ointment is a first aid kit necessity. Read this Travel Aids article. Pack a topical antibiotic to prepare for your Southeast Asia tour.
Travel Aids - Travel Insurance Tips


Keep these travel insurance tips in mind when purchasing travel insurance on your Southeast Asia trip. Not going to Southeast Asia, but going on a major trip, travel insurance tips are for you too.
Travel Aids - Travel Journal


A travel journal is the prefect way to preserve the precious moments of your Southeast Asia travels. Do not forget any phase of the journey.
Travel Aids : Avian Flu Virus (H5N1 Bird Flu)


People are worried about the Avian Flu Virus (H5N1 Bird Flu). Is there anything for the Southeast Asia traveler to worry about this strain of influenza? Read and find out.
Travel Aids for Southeast Asia


Use these articles to prepare for a trip and remain healthy once in Southeast Asia.
Travel Aids For Travelers - Travel Insurance


Purchase travel insurance which covers everyday illness as well as emergency air evacuation. Read why a travel insurance policy is worth the minor expense.
Volunteer For Vacation


Long assumed to be the domain of college grads traveling the world, it´s now becoming commonplace for the rest of us to volunteer our skills as we travel. Find out how to make it work for you.
Editor's Picks Articles
Top Ten Articles
Previous Features
Site Map
Content copyright © 2018 by . All rights reserved.
This content was written by . If you wish to use this content in any manner, you need written permission.
Contact Hanny Suriadi for details.