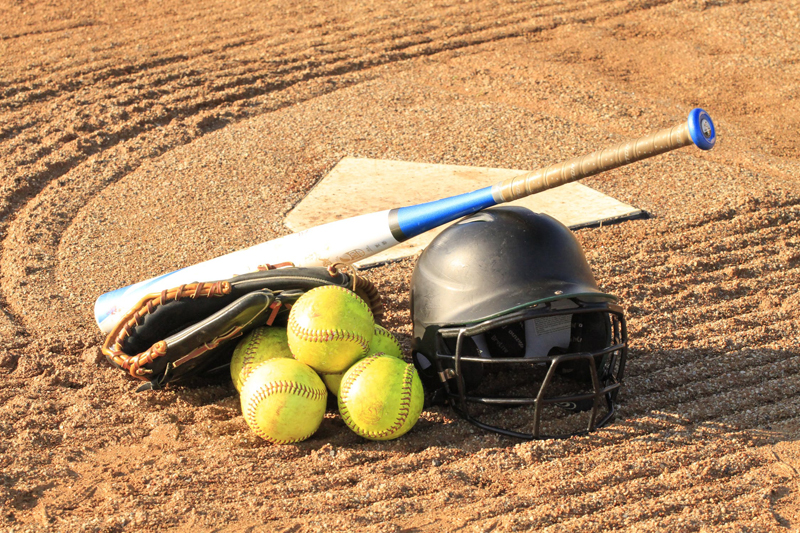 Articles on ASA rules and external links to other association and league rule books. Please post ASA rule questions on the softball forum -- I´ve got the 2009 rule book, but I can´t find it online.
Appeal Plays in Softball


Knowing how to conduct an appeal play correctly, whether a live ball or dead ball appeal, is important for players and coaches to know. Understanding when appeals apply can help erase runs for the other team and avoid outs for your team.
ASA Potential Rule Changes for 2011


ASA is considering a bunch of rules changes for 2011, including quite a few playing rule changes. Read on to see what may be coming down the pike, as well as my opinion on each potential new rule.
ASA Rules on Softball Overthrows


What is the penalty for throwing the ball out of play? That depends on the rule set being followed. It turns out, ASA has a slightly different penalty than Little League. Which one more rewards the defense than the offense? Click on the article to find out!
Batter and Runner Interference in Softball


Interference covers a wide range of actions on the softball field that may hinder or distract a defensive player. In this article, we focus on batter interference and runner interference.
Differences between ASA and USSSA Rules


Here is a handy-dandy guide to the major differences between ASA and USSSA rules for girls Fast Pitch softball. Some are more subtle than others, but if a coach has a team that will be playing in games under both rule sets, then he should be aware of the differences.
DP/FLEX Series of Articles


Here are a series of articles that explain Softball´s DP/FLEX rule, the difference between the DP and Major League Baseball´s Designated Hitter, and it´s subtleties in game tactics and management.
Illegal Pitches in the Softball World Series


Illegal pitches are a point of emphasis for the College game this year. I watched the Florida/UCLA game (Florida was called for 6 illegal pitches early in the game), and just had to respond to the erroneous commentary provided by the analysts regarding illegal pitches.
Interference versus Obstruction


Do you know the difference between interference and obstruction in the game of softball? Many new players are called out when they are unintentionally in the way. Runners and fielders need to know the boundaries to avoid being called out.
Major ASA Rule Changes for 2010


Here's a quick, down and dirty summary of ASA rule changes for 2010. The rule changes focus on pitching and equipment. Get a head start on the season by reviewing the new rules!
Non-Runner Interference in Softball


Interference in Softball can come in various flavors. While Runner's Interference is by far the most common, umpires, spectators, coaches and other offensive players can interfere with the play on the field as well. We look at these types of interference, and my one brush with Coach's Interferenc
Obstruction in Softball


Understanding the rules of the game is a major responsibility of a head coach. Obstruction and interference, and their penalties and rewards, can change a game in an instant. Knowing how the rules apply, and teaching your team the rules, can win games over the course of the season.
Softball Substitutions and Courtesy Runners


Substitutions and Courtesy Runners are two areas where Softball is completely different than Baseball. The Softball coach that can use substitutions and Courtesy Runners effectively has a real tactical advantage over a Softball coach that does not.
The Catcher, the Batter and Softball plays


What do ASA rules state about the batter in the batter's box when the catcher is throwing to third? How do those rules effect the techniques of both the catcher and the batter? What about a play at home? Can the batter stand there like a statue? The answer: Sometimes. Read on to find out more
The Dropped Third Strike in Softball


Defending the Dropped Third Strike requires understanding the rule and good communication between the catcher and the first baseman. Striking out a batter and then having her end up on first base is one of the more frustrating things that can happen to a team.
The Infield Fly Rule


Everything you wanted to know about the Infield Fly Rule per the ASA rule book. I also share an easier way to remember when the rule applies, as well as the hand signal that the umpire uses.
Various Association and League Rule Books


External links to online rule books for various associations, organizations and leagues.
Editor's Picks Articles
Top Ten Articles
Previous Features
Site Map
Content copyright © 2018 by . All rights reserved.
This content was written by . If you wish to use this content in any manner, you need written permission.
Contact BellaOnline Administration for details.