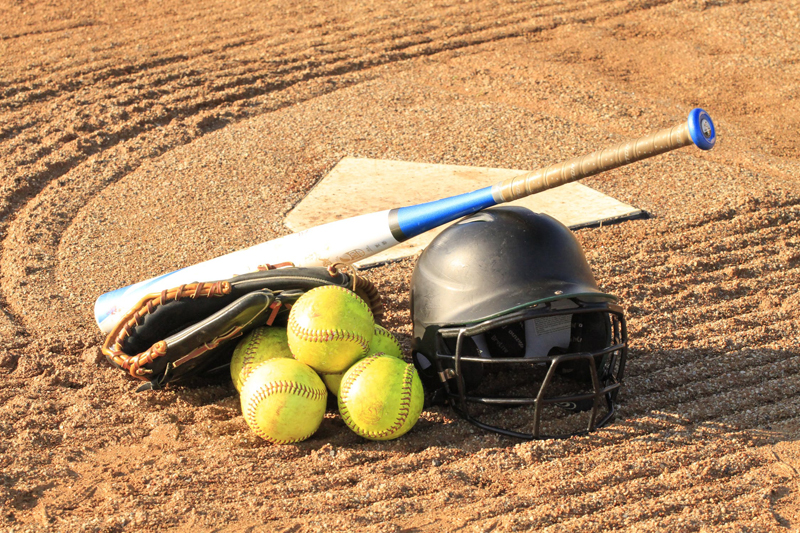 The highly popular Scorekeeping Series. Focused on ASA rules, it is generally helpful to both the softball and baseball scorekeeper.
Scorekeeping a Sacrifice Play


Sacrifice the time to learn how to correctly score the sacrifice play! If you're a baseball scorer, be advised -- the sacrifice score book rules are slightly different for ASA softball than for baseball!
Scorekeeping an Error in Softball


Judging the difference between an error and a base hit is much more an art than a science. Here, I provide some guidelines and examples to help the scorekeeper put a little bit of objectivity in this subjective subject.
Scorekeeping an Infield Hit


In softball, most of the action occurs in the infield, so understanding how to score a ball that is hit in the infield is a big step toward becoming an "ol' pro" at scorekeeping. This article covers the basics.
Scorekeeping an Outfield Hit


The hit to the outfield can be a bit trickier to score than it appears. Here are some guidelines specific to outfield hits to help you keep an accurate record of the game.
Scorekeeping an RBI


Scorekeeping a Run Batted In (RBI) is a bit different in ASA Softball than it is in baseball. Learn all about the Softball RBI and how to keep track of them during the game in this article!
Scorekeeping at the end of a Game


At the end of the game, the scorekeeper's responsibility shifts from capturing game data as it happens, to tabulating game statistics for each player. Such statistics are a vital aid for the coach as he reviews the game and prepares for the next game. Here is the gouge on what to do.
Scorekeeping Runs with the Third Out


Understanding when a run scores on the last play of an inning is very important for the scorekeeper to understand. Coaches, parents, umpires, and players can get very grumpy if the home and visiting teams cannot agree on the score!
Scorekeeping Tasks between Innings


The busiest person in the game between innings is the scorekeeper. She has to tabulate statistics, confirm the score, and track substitutions, convey various information to her coach. It is between innings that she becomes such an important asset to her team.
Scorekeeping the Earned Run in Softball


ASA does not track Earned Runs as a formal statistic, as it does not really apply to Slow Pitch Softball. We therefore turn to the NCAA Softball Scoring Rules to determine how to determine if a run is earned or not in Fast Pitch Softball.
Scorekeeping Weird Plays


Occasionally, there are weird things that happen on the softball field that still have to be captured in the score book. This article is list of most of these types of plays and is provided as a guide for the scorekeeper.
Softball Scorebook Abbreviations


Softball scorekeeping can be an overwhelming chore without the right guidelines. This is the first in a series of articles on scorekeeping and provides a handy-dandy glossary of softball scorebook abbreviations.
Softball Scorekeeper Mistakes


Here are some examples of mistakes that score keepers can make. Mistakes not only make it difficult to understand what happened during the game, but they can also skew player statistics which could effect post-season team selection. Use this article as an example of what not to do.
Editor's Picks Articles
Top Ten Articles
Previous Features
Site Map
Content copyright © 2018 by . All rights reserved.
This content was written by . If you wish to use this content in any manner, you need written permission.
Contact BellaOnline Administration for details.