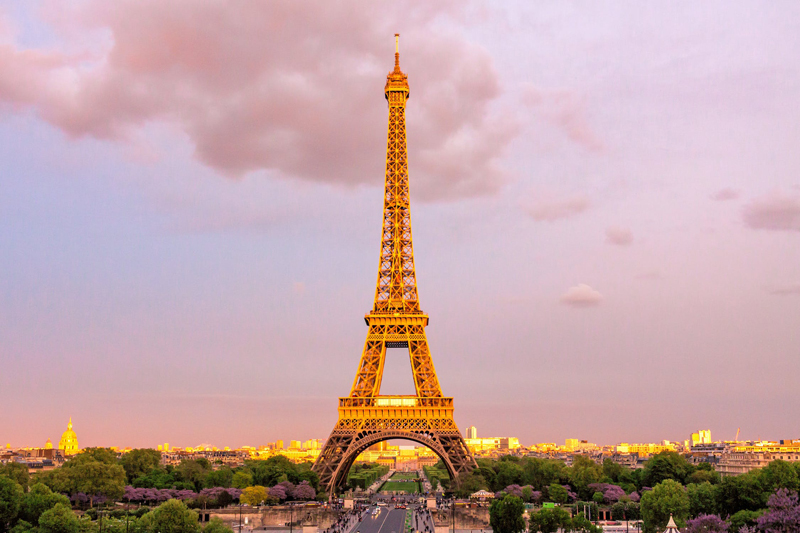 Get to know more about the artistry behind a French meal presented in courses paired with wine and the table-side manner of host and guests.
Dine Like the French

In France, friendships are maintained by extending invitations to dine together. Invaluable in setting the mood and table are wine and the presentation of aesthetically pleasing plates. The simple pleasure of enjoying delicately prepared food in the company of friends embodies "joie de vivre."
Eating Vegetarian in France


The French are very attached to their meat so vegetarianism seems alien. I was surprised to learn that their interpretation of eating vegetarian even includes fish. A list of my favorite addresses and ideas for vegetarian options in traditional restaurants will help you avoid disappointment.
French Women for All Seasons – Book Review


The appeal of French Women for all Seasons and the non diet it prescribes lie in the simplicity of Mireille Guiliano's suggestions. Looking at the way lifestyle influences wellbeing, she encourages becoming more in tune with the bounty of the seasons, savoring food and owning the beauty of your age.
How to Order Coffee in France

Indulging in cup of coffee in France means more than just getting your caffeine fix, it is an opportunity to enjoy the commotion of life unfolding around you in a moment of meditation. Here is how to order the right cup...
Once Upon a Tart


As an alternative to hibernating the winter months, I suggest warming the oven to bake a quiche or boiling up a hearty pot of soup. Here is a recipe for a Ratatouille Tart adapted from Once Upon a Tart, the cookbook I reach for when making soups, quiches, salads, dressings, and sweets.
Sunday Mornings at the Market

The Sunday market has become a fixture in my week where clothes and shoes rub elbows with fruits and vegetables, and interaction between vendor and client are as important as the products themselves. It is noisy and crowded but the products are diverse and the prices good.
Tea and Cake in the Marais


The Marais is an artsy Paris neighborhood well worth getting to know. My favorite place to have dessert, Le Loir dans la Theiere, is papered in theater posters, seating is a composition of mix matched furniture and a full sideboard of tarts, crumbles, cakes and pies sit out on display.
The Macaron


Bakery cases holding macarons arrange the cookie sandwiches into a rainbow of rows in Easter basket hues. Perfumed in flavors like violet, spice bread, and chocolate,they are served in the likes of Paris's Ladurée where they were conceived in the 1930's.
The Story Behind Julia Child's French Cookbook


Julia Child's autobiographical book, My Life in France, focuses on the food that she loved enough to devote her life to sharing. It follows her arrival in France, to becoming a fledgling chef and the long road to producing her first cookbook.
Editor's Picks Articles
Top Ten Articles
Previous Features
Site Map
Content copyright © 2018 by . All rights reserved.
This content was written by . If you wish to use this content in any manner, you need written permission.
Contact Melissa Demiguel for details.