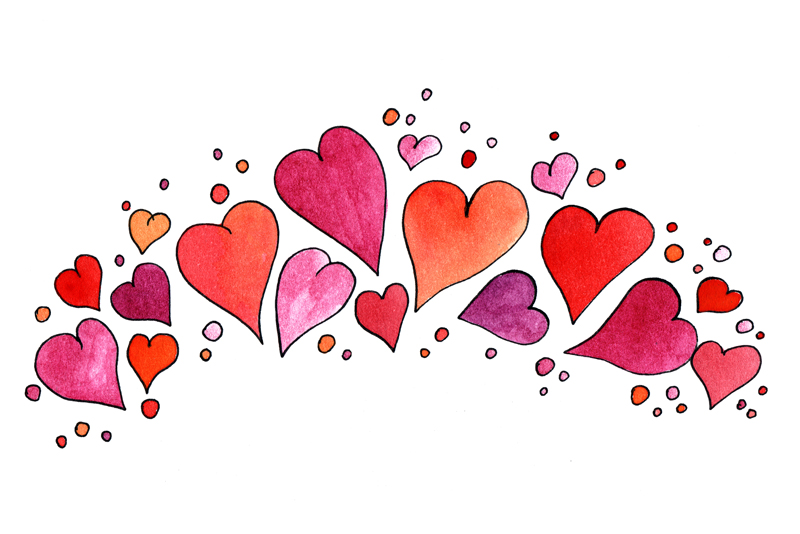 Hindsight is 20/20 - let those who have been there, done that offer some helpful advice for your big day!
A Perfect Shade of White


Here is just a handy bit of information about choosing the right white for your skin tone.
A Quick Guide to Tipping


This is just a quick article to guide you through some tipping questions.
Are You Do-It-Yourself Bride Material?


Do-it-yourself projects give your wedding a personal touch and can potentially save you some money, but before you take on Martha Stewart and her art projects, be sure you know what you're getting into! Time, creativity and patience each play a role in determining if you are indeed a DIY bride.
Budget or Guest List Which Comes First


Deciding budget before your guest list is a great way to stay in check of spending.
Create Your Own Veil


Designing anything to do with your wedding is special. Why not turn your creative talents on your veil.
Creative Mason Jars


The look of a casual Mason Jar is a Wedding Classic. You can use them for a multitude of creative uses.
Eight to Six Months Check It Twice List


We are moving along on the checklist here. A few months closer to the day.
Happy Photographic Makeup


Great pictures need great makeup. Here are just a few hints to help you decide on the direction you wish to go.
Honor Thy Mother


Let your Mom play a role in your special day. You really won´t regret it.
How to Become a Wedding Planner


So, you've successfully planned your own wedding and realized your knack for pulling together a grand event. Now you want to pursue a career as a wedding planner. Do you have what it takes? Here are some tips and considerations to take the leap from bride to bridal consultant.
How to Determine if You Need Wedding Insurance


Mayhem is the last thing you want to think about when it comes to your wedding, but mishaps do occur, even for the most organized bride. Should unforeseen events take place on or near your wedding day, having a special event insurance policy in effect might prove beneficial.
Invitation Selecting and Stuffing


This is just a quick article to put a few thoughts in your head about choosing your invites as well as a creative way to get them all stuffed and mailed.
It's Her Wedding But I'll Cry If I Want To

A Survival Guide for the Mother of the Bride
Light up Your Theme


Just a few carefully placed lights can create a dream room.
Love Honor and Don't Fight


As with any gathering there is always the chance that two people are not going to be the greatest combination of personalities.Take the matter on head on.
Post-Wedding Cleanup and Organization


Now that the whirlwind of your wedding has come to an end, it's time to figure out what to do with all that leftover wedding paraphernalia. Read ahead for suggestions on post-wedding projects, clean up and organization.
Preparing for a Bridal Meltdown


Planning your wedding is a tremendous amount of work and preparing for marriage can be emotional. With so many things happening during this time, preparing for a potential bridal meltdown is healthy and also beneficial!
Relax and Affirm


The night before the wedding is full of questions and nerves. With a few affirmations and a cup of relaxing Chamomile Hot chocolate, the night will be full of peace.
Second Wedding Etiquette


Wedding planning and etiquette question answered by Mackenzie, BellaOnline Weddings Editor
Seven Deadly Wedding Planning Mistakes


No matter the amount you are spending on your wedding day, you deserve to have it the way you planned.
Store Bought Bouquet


You can have all you want for your wedding, at less money than you think. Store bought flowers don´t break the budget.
Ten to Twelve Months Before The Day


Just a quick checklist for the first two months after engagement. This should point you in the right direction.
The Center of Attention


Table centerpieces need to be just that perfect height to help guests see all the great festivities, and each other. Here are a few rules of thumb to help you decide what way is best for you to design your centerpieces.
The Italian Event


It is always nerve wracking to plan a special event, even when you are a professional.
The Not So Average Wedding Day Tips to Consider


You've planned your wedding down to the last detail and you are now a certified bridal guru, but did you consider any of these not so typical pointers? Follow these 7 not so average wedding day tips to ensure you've covered even the obscure bases.
The Promise Ring


An old concept, but a great idea. Promise your love first.
The Reception Hall


Just a few quick questions to ask yourself, before you book your reception hall.
The Ten to Eight Month Guide


Just another handy guide to ease into the months coming up to the big event.
The Venetian Table


A great borrowed tradition from Italian Culture.The Venetian table. Decadence and time for guests. A perfect combination.
Touchables and Untouchables


A few shortcuts to help put your wedding on a budget diet. Mixing materials makes for a polished, creative event.
Two to Four Month Checklist


No detail is too small. Use this handy guide to go through some last minute details.
Visualize Before You Shop


If you do things in stages it definitely makes things a lot easier to plan. A little visualization makes for great planning.
Wedding Expenses from a Vendor's Perspective


Weddings are expensive, but there are reasons behind your vendors' costs. Specifically, florists and caterers incur additional expenses while producing artistic pieces for your special day. Keeping their perspective in mind will help justify the budget you've set for your vendors.
Wedding Video - Selecting a Wedding Videographer


Selecting the right wedding videographer is very important because wedding videos hold special moments from your wedding day.
Whatever Will I do to Make them All Happy?


How many attendants, how many bridesmaids, how many ushers. Can you have two flower girls? I am a firm believer that you as the wedding planner are writing the script.
Editor's Picks Articles
Top Ten Articles
Previous Features
Site Map
Content copyright © 2018 by . All rights reserved.
This content was written by . If you wish to use this content in any manner, you need written permission.
Contact Christina Marie McBride for details.