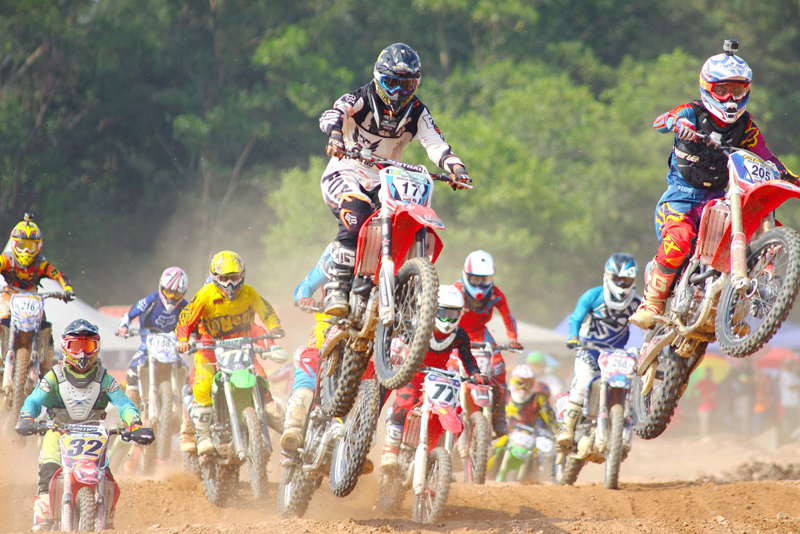 If you are new to Formula 1, then there will be articles and links here that should point you in the right direction.
10 Grand Prix Visit Essentials


If you´re going to attend a Grand Prix any time soon, this article might help you remember some of those essential items to make your weekend go a little smoother.
Car Launches


Many teams launch their championship contenders for the upcoming season in the early months of the year, and this one will be no different. Here I talk about what to expect in the January launches for the 2008 season.
Cool Facts About Formula 1


Enjoy some interesting facts about Formula 1 cars. They truly are amazing vehicles.
Dangers of the Pit Lane


They say that motorsport is dangerous, but the pit lane is the most hazardous place of all. Here we take a look at what things to look out for if you ever visit the pits.
Driver Penalties


What penalties can the stewards impose on a driver for various misdemeanours throughout a race weekend? Here we take a look at the more common penalties.
Driver Safety - Clothing


It´s not just about helmets when it comes to a drivers safety, they have to wear flameproof clothes, right down to the underwear. Here we look at what the precautions are and how they help.
Driver Safety - HANS


With a fireproof suit and helmet, a driver is almost ready to get in the car. The HANS device is an important addition though, and here we look at what it is, and how it helps improve safety.
Driver Safety - Helmets


A driver´s helmet is the best life-saving piece of equipment he has, and is subject to stringent FIA safety tests. Here we look at the make-up of an F1 helmet.
Driver Technique - Cornering


When it comes to getting a fast lap, being able to zoom down the straights is important, but getting the corners right is even more so. Here we look at what goes into cornering in F1.
Fitness of an F1 Driver


At first glance, driving an F1 car seems easy. The drivers just need to sit back and steer. However, it´s a lot more complicated than that, and here we take a look at the athletic requirements for Formula 1.
Formula 1 Racing Returns to the U.S.


Would love to attend a Formula 1 race, but the distance and cost seem too great? For fans in the U.S., that is about to change. The 2012 Formula 1 season marks the return to the U.S. of one of the sporting world's most elite events.
Guide to F1 Flags


The obvious flags are the chequered and the blue flags that we see so often during races. But I didn´t know there were ten official flags, so here I detail what they are and what they mean.
Inside The Cockpit


We see them driving around for nearly twenty weekends every year, but what´s it like actually inside the car? This article takes a look at at racing from a drivers perspective.
Live Timing


There are plenty of ways to consume F1, and if you´ve been used to just watching it on TV, the live timing may be a new way to add to your enjoyment. Here I´ll tell you what to expect and how it can help.
Oversteer And Understeer


Drivers can often be found complaining about the problems on their car, but what are they actually talking about?
Parc Ferme


Between qualifying and the race, teams are only allowed limited access to their cars, otherwise they face strict penalties. Here we look at what the regulations are, and how it affects the teams.
Pit Stop Guide


What really happens in a pit stop? Here's a quick guide to those quick visits to the garage during a race.
Qualifying Strategy - Fuel Loads


When it comes to the big decisions of a race weekend, how much fuel to run with in the third session of qualifying is one of the biggest. Here we look at why, and what the two options are.
Qualifying Strategy - Tyres


There are a lot of elements that go into a successful qualifying campaign, and the tyres play a big part. Here we look at why that is, and what strategies are in play.
Race Control


Race Control have the most difficult job of anybody at the circuit, making tough decisions in split seconds. Here we look at what the responsibilities are.
Race Start Procedure


What happens at the start of a Grand Prix? Is it as simple as saying go and watching them pull away? Here we look at wet and dry race procedures.
Sponsorship in Formula 1


The cars are littered with names and logos and it´s all in the name of sponsorship. But how much do those companies pay for the adverts and what do they get in return?
Structure Of A Race Weekend


What exactly happens over a race weekend? Here, I list out the main events to look out for.
The Accident Process


After a serious crash in the Spanish Grand Prix weekend, we take a look at the process of looking after our drivers when things go wrong.
Tyre Compounds


Another element of the rules and regulations of Formula 1 is the tyre compounds. Keeping up with the hard tyre and the soft tyre can be tricky, but this guide should help clear up some of the mystery surrounding tyre compounds.
Editor's Picks Articles
Top Ten Articles
Previous Features
Site Map
Content copyright © 2018 by . All rights reserved.
This content was written by . If you wish to use this content in any manner, you need written permission.
Contact BellaOnline Administration for details.