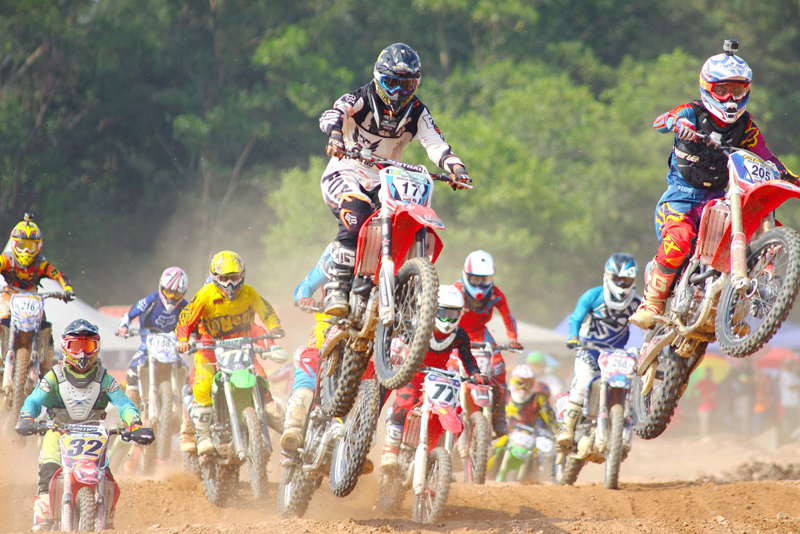 The number of teams attempting to get into Formula 1 is increasing all the time. Keep track of them with articles in this section.
Alex Wurz Leaves F1


Alex Wurz confirmed his desire to leave Formula 1 at the end of the year, but his decision was brought forward so he misses out on the Brazilian Grand Prix.
BMW Drivers Admit 2009 Spec Ugly


We saw the 2009 front and rear wings revealed out on track by BMW in Barcelona this week, and immediately thought they were bad looking. Apparently we weren´t the only ones.
BMW Release KERS Incident Findings


BMW have looked into the incident last month that saw a BMW mechanic thrown to the ground from an electric shock, and now they have released their findings.
Changes at Force India


Having finished the season without scoring a single point, Vijay Mallya has decided it´s time to mix things up at Force India with two very separate press releases.
Customer Engines


Teams often pair up with manufacturers for an engine deal, but how does it work and what do they get? Here we take a look at the pros and cons of engine deals, and who is running what.
Ferrari First to Launch 2009 Car


Ferrari were first out the gate with their 2009 challenger, and it certainly looks very different to 2008. Here we take a look at what´s changed, and what the team make of it.
Ferrari's Pit Lane Problems


During the European Grand Prix at Valencia, Ferrari suffered a couple of major pit lane problems. Here´s a closer look at what went wrong.
Force India VJM02 Launched


The new Force India was released on 1st March, with very little fanfare. Here we look at what the team are expecting for the upcoming season.
Formula 1 Goes Green


Formula 1 often talks about going green, but it's very rare we see some action. The 2007 launch of Honda's new initiative seems to be a step in the right direction.
Honda Racing Becomes Brawn GP


Honda Racing announced their departure from the sport at the end of last year, and after months of speculation, we now have official confirmation that Ross Brawn is taking over.
Honda Still Looking for Buyer


There have been a few updates over the Christmas period as to Honda´s progress in their search for a new team owner. Here we take a look at what happened, and sort the rumours from the truth.
Honda Withdraw from Formula 1


Honda have confirmed they are leaving the sport, and the team needs to be sold as soon as possible. Here we take a look at their reasons, and what it means for Formula 1.
More Launches - Renault, Williams, BMW


Three more teams launch their 2009 cars, and here we take a look at how they stack up to each other and to those we have already seen.
More on the New Brawn GP Team


Brawn GP are but a few days old and they have already dominated the headlines for the past week. Ross Brawn has spoken candidly about the future of the team and what they can achieve this year.
Possible New Team - USF1


Rumours of a potential new team turn out to be true, as a group of motorsport heavyweights get together and try to finance USF1 - for entry in 2010. Here we look at the details behind this possible new team.
Prodrive 2008 Entry Plans Delayed


Prodrive clinched the 12th entry for 2008, but there has been setback after setback for them. Now McLaren may be pulling out of negotiations. Read on to find out what the problems are.
Red Bull Boss Undecided on Toro Rosso Sale


Dietrich Mateschitz put Toro Rosso up for sale when he thuoght the customer car regulations were getting too much. Here we look at what may be changing his mind, and what the future holds for both teams.
Red Bull Launch RB5


Red Bull have become the latest team to launch their 2009 car, and here we take a look at what´s changed and what to look forward to from the team.
Red Bull Take Full Ownership of Toro Rosso


The split between Toro Rosso and Red Bull has now gone completely, as Dietrich Mateschitz takes full control of both. Here we look at what that means for the teams.
Renault and their Rookie Drivers


Nelson Piquet appears to be struggling with his rookie season this year, and Renault aren´t backing him up as much as you might expect. This article analyses how the team deal with their rookies.
Ron Dennis Steps Down from McLaren


As the new McLaren car is launch, Team Principal Ron Dennis announces his decision to leave the role. Here we look at what he´s achieved, and what that means for the team.
Ross Brawn Joins Honda


This season was particularly tough for Honda, with very low performance levels, but things could be looking up with Ross Brawn, ex-Ferrari technical director joining them this month.
Ross Brawn Tempted By Honda Move?


Ferrari's main strategist is on sabbatical for 2007, but the big question lies in where he will go for 2008. The rumours are of a Honda move for him.
Spyker Fail Initial Crash Test


Spyker scuttle around at the back of the grid, and generally don´t draw much attention to themselves. But recently they´ve found themselves struggling a little bit more than usual, having failed an important crash test.
Super Aguri Withdraw From F1


After months of speculation and financial struggles, back markers Super Aguri have finally had to call it a day and withdraw from the sport. It´s a sad event, and here I go through the steps that took place.
Super Aguri's Financial Struggles


Super Aguri are one of the smallest teams on the grid, and despite being backed by Honda, they are having some financial difficulties at the moment. Here I talk about what those problems are and what effect they might have on the team in 2008.
Switching to 2009 Development


Ferrari have recently confirmed they are already looking ahead to 2009, but is this fair on fans and other teams?
The McLaren Technology Centre


The McLaren Technology Centre is more than your regular F1 factory. It´s glossy, a stunning piece of architecture, and does it´s bit for the environment too.
Toro Rosso Confirm Bourdais for 2009


We´ve been waiting an awful long time to find out the full lineup at STR, but now it´s confirmed that Bourdais will join Buemi. Here we have a look at how everyone is feeling after the announcement.
Toro Rosso Launch STR4


Toro Rosso were the last team to launch their 2009 car, but with all the ten cars revealed, how will the Red Bull sister team stack up against their rivals?
Toyota Admit to F1 Doubts


After Honda´s rapid exit from the sport, we were all worried that other manufacturer´s would follow, particularly Toyota. Now the team have confirmed there were worries but things look good for the short term.
Toyota Launch TF109 Online


The new Toyota was released today, in a very unique way - online. Here we take a look at what that means, how it differs to a normal launch, and whether it was successful.
Updated Honda Rumours


As of yet, we still don´t know exactly what´s going on at the Honda team. However, there has been plenty of speculation since I last updated you with the news.
USF1 Forced to Change Name


Despite being in preparation for a couple of years, Bernie Ecclestone has forced new team USF1 to change their name, just weeks after revealing their plans to the world.
USF1 Officially Announced


Although the rumour mill has gone into overdrive regarding the potential new USF1 team, we know have official confirmation that it is going ahead. Here´s how the announcement went.
Williams Confirm Rosberg and Nakajima for 2009


Williams are already looking ahead to 2009 in terms of technology, so it´s only right they have announced their unchanged driver lineup for next season. Here we look at what and who makes up Team Williams.
You Can Be On An F1 Car


Two forward thinking teams have set up initiatives to help out charities, and get the fans involved as well.
Editor's Picks Articles
Top Ten Articles
Previous Features
Site Map
Content copyright © 2018 by . All rights reserved.
This content was written by . If you wish to use this content in any manner, you need written permission.
Contact BellaOnline Administration for details.