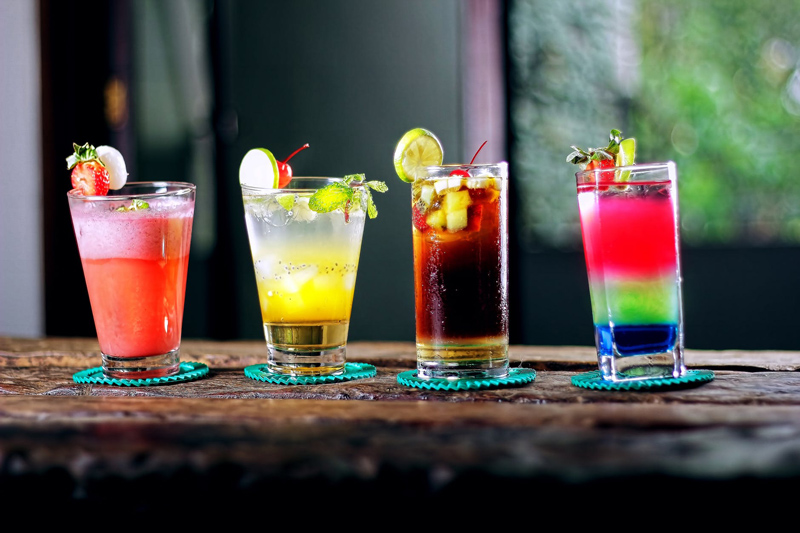 Stories of booze in the news can be great conversation starters at parties that seem to be slow getting started or when the cat´s got your tongue. Find some liquored-up headlines right here.
Adopt a Fire Hydrant Near You


When you shovel that snow from your own driveway or sidewalk, why not uncover the nearest fire hydrant, too? Adopt a fire hydrant near you for a winter-long project. Keep it clear and it will keep you and everyone you love much safer during this (and every) brutally cold, treacherous winter.
Alcohol Brain Disconnect


If we haven't done it, we've seen it. It's somebody who's become sloppy, falling-down drunk. Alcohol certainly throws off one's coordination but the neurological reason behind the symptom has been a mystery until now. The alcohol brain disconnect is a measurable neurological reaction.
Beer Is Alcohol in Russia / Boilermaker Cocktail


It's official: beer is alcohol in Russia, the land where vodka reigns. But, wait, you might ask. Wasn't beer always alcohol? Find out what's new about beer and alcohol in Russia while sipping a hearty Boilermaker cocktail to celebrate the news.
Champagne 230 Years Old


Deep-sea divers off the coast of Finland discovered a cache of champagne thought to be more than 230 years old. Was it royal champagne? Is it drinkable today?
Cocktail Culture Fashion Exhibit


Headed to a cocktail party? What're you wearing? Get ideas from Cocktail Culture: Ritual and Invention in American Fashion, 1920-1980, "an intoxicating exhibit of apparel, accoutrement, and ephemera" that emphasizes the value of the cocktail to the American drinking public for more than 60 years.
DIY Project Reveals 100-Year-Old Whiskey Stash

When Bryan Fite, 40, moved into his newly purchased 1850s St. Joseph, Missouri, house, a DIY project revealed a treasure trove of 100-year-old whiskey. How much is the uber-aged whiskey worth? A rare bottle of single-malt whiskey from the 1930s recently sold for $100,000. Fite's booze is older.
Drinking at Home


A recent Gallup poll reveals some surprising trends in the way Americans are enjoying cocktails these days, including drinking at home more often than not. Are you part of the 67%?
Hangover Heaven


Feel like living hell, your breath smells like death, and your hair hurts with every step you take? There's a Vegas doctor who can fix all that. Hangover specialist, Dr. Jason Burke, says he cures about 95% of all hangovers after just one short ride on his magic bus called Hangover Heaven.
Maker's Mark Whiskey Waffles


Biggest news in booze these days is how the maker of Maker's Mark whiskey waffles between its 90-proof hooch and its poorly planned effort to stretch production of a good thing by lowering the proof to a mere 84. One day, it's 90 proof, the next it's 84, and then 90 again. Why all the waffling?
Nightclub & Bar 2011 Convention and Trade Show


When professionals from the liquor industry want to come together to discuss, share, and otherwise celebrate all things booze, where do they go? Well, this year, they're going to VEGAS! The Nightclub & Bar 2011 Convention and Trade Show, in Las Vegas this year, is on March 7, 8, and 9.
Place Changes Taste of Whisky


Ever discover a delicious new cocktail on vacation, at a party, or at some other festive or exotic event? Ever tried to re-create it at home? Didn't work quite so well, did it? That could be because of location, according to Charles Spence and his fellow research scientists at Oxford University.
Robin Worley Boozey Bat Contest, Austin, Texas


Robin Worley, liquor merchandising artiste extraordinaire, has been setting up eye-popping displays more years than I'm at liberty to disclose. See what ghoulish fun she's having this Halloween in the "Bat Capital of the World." If you're the first person to locate this bat, I'll give you $31.
Vodka Eyeballing

It is not meant to be poured into one's eyes but unfortunately a growing trend among young drinkers is called vodka eyeballing, where the person places the mouth of a vodka bottle directly on an eye, tilts the head back, and pours the vodka into the open eye.
Women Are Behind Jim Beam's Split


What do Jim Beam, Titleist golf balls, Moen faucets, and Master Lock have in common? Nothing! Not any more, anyway. Once owned by the same parent company, Jim Beam is spinning off on its own, leaving the other brands behind. Why? Well, they say women have a lot to do with that decision.
Editor's Picks Articles
Top Ten Articles
Previous Features
Site Map
Follow @drinkandbemerry
Tweet
Content copyright © 2018 by . All rights reserved.
This content was written by . If you wish to use this content in any manner, you need written permission.
Contact Sandy Hemphill for details.