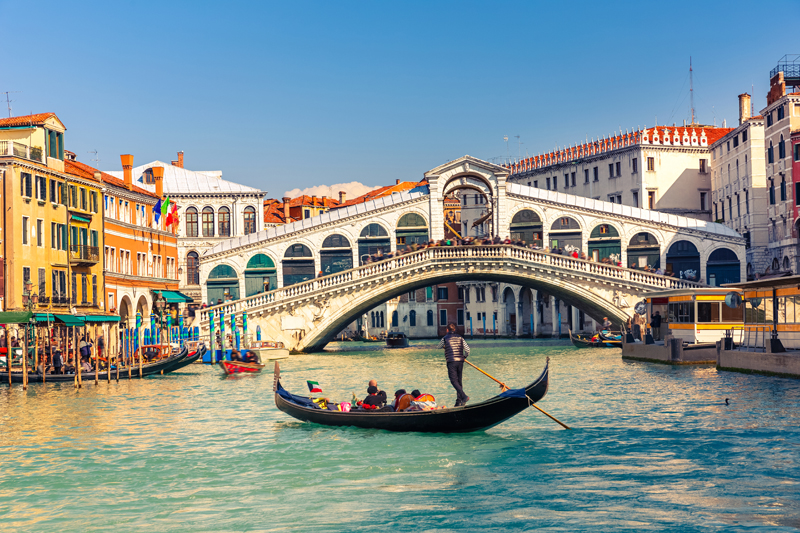 Luxury destinations in the Northeastern United States are spotlighted in this section.
A Luxury Cottage at New Hampshire's Notchland Inn


Childhood memories meet grown-up reality in a dreamy cottage in the heart of New England's White Mountain National Forest.
A Room with a View at The Boxer Boston


The Boxer Boston gives a whole new meaning to "A Room with a View" as it reveals almost the entire Boston skyline from the corner room on its top floor.
A Topnotch Weekend in Vermont


Almost at the top of Smuggler's Notch, hence the double-entendre name, Topnotch Resort is everything it claims. The location is secluded, atop its own road and surrounded by woodland.
Atkinson Resort - Warmth and Comfort in NH


The words "warmth" and "resort" don't, in my experience, tend to come in the same breath. By their nature, resorts offer a multitude of facilities and activities to a multitude of people, and the warmth of a B&B is just not possible. I learned differently last weekend at the Atkinson Resort
Beach-side Luxuries at Maine's Inn by the Sea


Set in its own wild garden, above a long beach on Cape Elizabeth, Inn by the Sea combines very modern comforts -- and a green attitude -- with old-fashioned sun-and-sand-and-spa relaxation.
Berry Manor Inn in Rockland Maine

Victorian grandeur combines with warm hospitality and a good dose of Yankee independence, not to mention spectacular fresh-baked pies.
Camden Harbour Inn - Perfect Spot to be Snowbound


I had awakened early to that unmistakable deep silence that we northerners instinctively recognize before our eyes are even open. The sound of snow, or rather the stillness of snow.
Candlelight Dinner at Geneva on the Lake


What a treat it is when a place gets everything right. Dinner on the terrace of Geneva on the Lake lived up to everything we expected from this fabled luxury villa in New York's Finger Lakes.
Captain Lord Mansion in Kennebunkport Maine


My travels always have a purpose. I go to New Brunswick to kayak in the Bay of Fundy. I go to the White Mountains to ski. I never go someplace just to BE there. It's harder than you think. But at the Captain Lord Mansion, it becomes an art form.
Christmas Farm Inn - Warm Welcome in New Hampshire


Without overdoing the Yuletide theme, Christmas Farm Inn keeps the holiday spirit year round, celebrating the simple joys of life each day. Spacious guest rooms and fine country dining welcome guests in all seasons.
Comfort and Luxury at Hilton Boston Logan Airport


The warm hospitality of the staff, the luxurious rooms and flexibility of services to accommodate travelers on weird schedules were impressive – and certainly not what I expect from an airport hotel.
Dexter's Inn in Sunapee, New Hampshire


There is something both comfortable and comforting about staying in a New England country inn "of a certain age".
Easy-Going Luxuries at Purity Spring Resort


Most travelers don't use the words "luxury" and "family" in the same sentence, but at Purity Spring Resort in New Hampshire's White Mountains, the two words come together as naturally as cookies and milk.
Emerson Inn - A Weekend by the Sea in Rockport MA


In an art-filled coastal town north of Boston we found sea views, fine dining and an historic hotel named for a famous former guest.
Enjoying Summer in Boston with Kids


Kid-friendly Royal Sonesta Hotel, overlooking Boston from across the river in Cambridge, was a perfect base for exploring the city.
Fine Dining at The Old Inn on the Green


When The Old Inn on the Green, in the Massachusetts Berkshires, promises candlelight dining they mean it. Apart from candles, the only light in the dining room came from the blaze in the large fireplace that nearly filled one wall.
Friday Night at Libby's Bistro in Gorham NH


We'd heard from friends that Libby's Bistro was good, but our Friday night dinner was so I-can't-believe-I'm-eating-something-this-delicious that we went back on Saturday evening to be sure we hadn't been eating hallucinatory mushrooms.
History and Fine Dining at the Deerfield Inn


Set in the middle of New England's only National Historic Landmark Village, Deerfield Inn was the perfect setting for a weekend getaway
Hotel Indigo - Luxury in Boston's Burbs

Just off an I-95 exit in the Boston burbs might not be a place you'd look to find a luxury hotel with an outstanding restaurant, but that's where we found both, at the Hotel Indigo in Newton.
Hotel Veritas Perfect for a Weekend in Cambridge

Boston may get more attention, but for many of us, the real heart of "The Hub" is just across the river in Cambridge's Harvard Square. And The Hotel Veritas is our new home-away-from-home there.
Intercontinental Boston - Beauty on the Waterfront


Contemporary architecture in an historic setting, old-fashioned hospitality at a state-of-the-art hotel – Boston's Intercontinental Hotel is comfortable in both worlds.
J House Greenwich for Luxury near New York City


Luxury is not having to stay in New York City. We chose the Connecticut alternative and discovered a new hotel with an excellent restaurant and a nearby commuter rail station.
Kayaking the Islands off Acadia National Park


A spectacularly beautiful day on Maine's northern coast invites exploring coastal coves and islands by sea kayak
Land's End Inn – Hilltop Luxuries on Cape Cod


Overlooking the treetops of Provincetown, the dunes of Cape Cod National Seashore and the open ocean, Land's End Inn is well named.
Loon Mountain Club Doesn't Just Pamper Skiers


Ski right out the door and onto the gondola at Loon Mountain Club, in the heart of New Hampshire's White Mountains. Or curl up in front of the fireplace with a good book, swim a few laps in the heated pool, luxuriate in the spa and forget the snowy landscapes outside.
Luxury on the Lake – Church Landing in Meredith


It's never too early in the season for a getaway to a luxury inn overlooking New Hampshire's beautiful Lake Winnipesaukee.
Mandarin Oriental – Boston's Art Museum Hotel


In an art-filled get-away, we admire one of Boston's great art museums, the latest work of one of the world's greatest architects, and return to a hotel with its own museum of contemporary art.
Michael's on the Hill – Fine Dining in Stowe, VT


Vermont-grown ingredients transcend mere vegetables, meat and cheese in the inspired menus of Swiss-born Chef Michael Kloeti.
Migis Lodge on Maine's Sebago Lake


Dreams of summer remind me of the fragrance of pines in the sun, and a lakeside cabin in Maine.
Music and Luxury in a Round Barn


The Round Barn Farm in Waitsfield, Vermont, is a hilltop haven of warm hospitality, luxurious lodgings and -- in the summer -- grand opera.
Pennsylvania


Links to luxury accommodations, tours, dining and more in Pennsylvania.
Rabbit Hill Inn Luxury Lodgings in Vermont


With the amenities of a hotel, the warmth of a B&B and the charm of a country inn, Rabbit Hill Inn, in Lower Waterford, Vermont, is a good base for outdoor adventures or a do-nothing getaway weekend.
Room with a View - New Hampshire's Snowvillage Inn


"A Room with a View" was written about a hotel in Florence, overlooking the Arno River as it flows under Ponte Vecchio, the most iconic of all Florentine views. But my favorite room with a view is far from Italy, and the view is a panorama of my own White Mountains, in New Hampshire.
Skiing in New Hampshire's White Mountains


In my world there's no more beautiful view than the snowcapped peaks of New Hampshire's Presidential Range white against a blue morning sky.
Sofitel New York – Paris Chic in Manhattan


When business takes me to New York City, I want a convenient location, luxury and as little hassle as possible. I find all that at Sofitel.
Sugar Hill Inn Dream Cottage in NH White Mountains


Decorated with stylish rustication and filled with luxurious details, Sugar Hill Inn's spacious Dream Cottage is indeed a New Hampshire dream.
The Federal - A Reason to Stop in Brunswick, Maine


Brunswick may not top the hot-list of places to go in Maine, but a new hotel and fine dining restaurant may change that and put this college town on the tourist map.
The Grafton Inn in Vermont


While the picture-perfect village of Grafton, Vermont, has enough attractions to keep us busy for a weekend, there's an even more persuasive reason to spend two nights at the historic Grafton Inn: the chance to eat four meals there.
The Inn at English Meadows – Maine Coast Luxury


An inviting place to call home between gallery hopping and beaches in Kennebunkport, Maine
The Inn at Jackson – Luxury in the White Mountains


Architect Stanford White designed the big bungalow-style house on the hillside overlooking the village of Jackson, NH, one of the prettiest in New Hampshire's White Mountains.
The Inn at Thorn Hill for White Mountain Luxuries


On a hillside overlooking New Hampshire's White Mountains, The Inn at Thorn Hill combines luxury lodging with fine dining and warm hospitality. The spa is an added bonus.
The Seaport Hotel – Redefining South Boston


Fresh from my chocolate wrap at the Wave spa, I reposed upstairs to my suite at the corner of the 9th-floor of the Seaport Hotel to admire the late afternoon sun on the sailboats and white ferries darting around Boston Harbor.
Touring Maine with Inns Along the Coast


The prestigious Inns Along the Coast dot Maine's scenic shore from the southern beach town of Kennebunkport to Bar Harbor, just outside of Acadia National Park.
Warm Hospitality at Maine's Admiral Peary Inn


We love staying in low-key B&Bs where the focus is on comfort and good old-fashioned hospitality, which is just what we found at Admiral Peary Inn in Fryburg, Maine.
Winnetu Oceanside Resort


Overlooking a mile of pristine beach on Martha's Vineyard, this new resort combines contemporary style and old-fashioned hospitality for a perfect island getaway close to Boston.
Woodstock Inn – Family Luxury in Vermont


Woodstock, Vermont, may not be the first place you'd think of for a family vacation, but it should be. The kid-friendly Woodstock Inn & Resort is only the beginning of the town's charms.
Woodstock Vermont B&B Offers Warm Welcome


Applebutter Inn is just what a B&B should be: not too big, comfortable and welcoming, a place where you immediately feel at home. And not pretentious about it.
Editor's Picks Articles
Top Ten Articles
Previous Features
Site Map
Content copyright © 2018 by . All rights reserved.
This content was written by . If you wish to use this content in any manner, you need written permission.
Contact Barbara Radcliffe Rogers for details.