Luxury Travel Accessories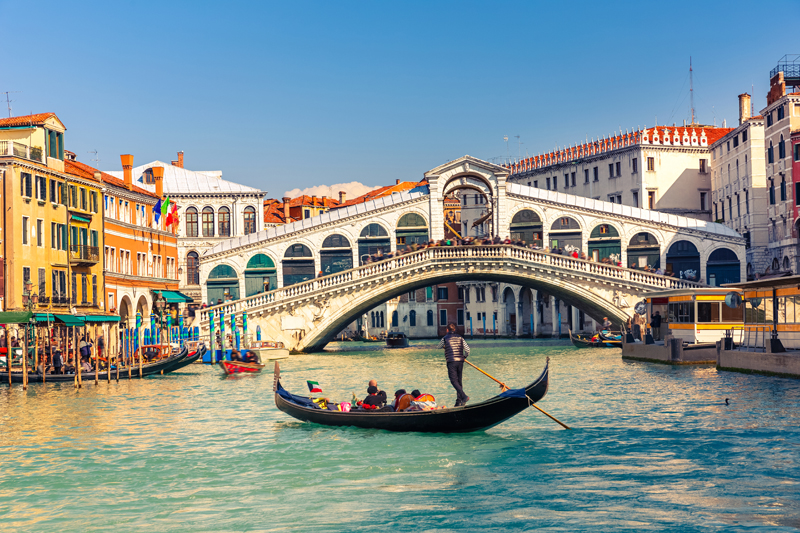 Those Luxuries you won´t want to leave home without
A Backpack that Means Business


Roomy and efficient, but compact and comfortable to carry, the Urban 30L by Beckmann of Norway comes with its own waterproof shell
A Biblical Feast – Mediterranean Cookbook Review


I know you shouldn't judge a book by its cover, but the photography on the front and inside "A Biblical Feast: Ancient Mediterranean Flavors for Today's Table" had me hooked instantly.
A Healthy and Stylish Backpack


Why is it that when I get a piece of luggage I love, someone else in the family loves it too? That's how I ended up having to share my new Ameribag Healthy Back Bag.
Abrigo Luxury Coat Bag Gets Thumbs-up


A stylish jacquard Abrigo Luxury Coat Bag solves the problem of traveling with a winter coat.
AViiQ - the World's Thinnest Laptop Stand


OK, I admit it, the sleek stylish look of my new laptop stand is what caught my eye. But the way it takes the strain off my wrists and neck is what captured my heart.
Book Review – Life is a Trip


Sometimes reading a good book about someone else's travels is as much fun as going yourself. In Judith Fein's new book, "Life is a Trip", there's the added appeal of a take-away in each adventure.
European Travel for the Genius – Read this First


Smart travelers get all the expert advice they can before taking a trip. You can't ask for better advice than you'll find in this new book.
Even Experienced Travelers Learn Tips from Books


I spend a lot of time on the road, so I thought I knew all the tricks of the trade. But two books, "Smart Packing for Today's Traveler" and "101 Tips for Women Travelers" taught me a lot of ways to make my travels smoother.
Four Handy New Products for Outdoor Sports


For me, summer's greatest luxury is being outdoors, whether it's in my garden, in a White Mountain campsite or paddling my favorite lake. Some new products have added to this summer's enjoyment.
Gifts for Food Loving Travelers


Gourmet gift boxes make perfect presents for friends and family who love traveling and good food
Handy Christmas Gifts for Travelers


Finding the right presents for traveling family and friends is tricky. With luggage allowances diminishing, most who travel want to be sure each thing they carry is really worth its weight and size. Here are my favorite new travel products.
Healthy Snacks for Frequent Flyers


Our recent travels have given me a chance to try out and sample several new products that make travel easier, healthier and tastier. Here are some of the travel snacks I like.
IDAPT Keeps Travelers' Phones & Cameras Ready

Having lost count of how many separate chargers - each with its cord wrapped around it - I carry in my briefcase when I travel, I decided to do something about it. IDAPT Charging Station to the rescue.
International Traveler Giraffe Luggage Review


Giraffe Spotted in Millennium Hotel Lobby: OK, so it wasn't a real four-legged giraffe, but it did make some heads snap when I strode into the chic new Millennium Boston with my wheeled International Traveler 21-inch Shiny Giraffe trotting along behind me.
JumperPack – Carrying Roadside Service with Me


Having a Cyntur JumperPack Mini in the car is like carrying a spare battery, a ready-charged emergency light and phone charger in one tidy little case
Luxury Travel Deserves Luxury Titan Luggage


I have a new best friend to travel with – my Titan four-wheeled roll-on luggage. I never dreamed that having luggage with a backbone and four feet of its own could make so much difference in my travel life.
New Products Make Skin Care Easier for Travelers

Luxury Travel tests and reports on ways to pamper your skin when you travel, without taking up precious luggage space with jars and bottles.
New Travel Accessories I've Learned to Love


New products can solve travel problems, from using a cell phone safely while driving to cold feet on airplanes and unmentionable odors anywhere.
Skin-care Necessities for Travelers


Keeping up a skin care routine while traveling is challenging, but we've found some products to make it easier.
Testing our New Picnic Grill on a Spring Road Trip


Spring is in the air in northern New England, and we're ready for it, already enjoying these first warm days with road trips, and trying out our new nomadiQ grill.
The Most Beautiful Book - Menu Design in America


Food meets art, and style meets pop culture in the luscious new book, Menu Design in America. I want to hang this book on my dining room wall and turn a new page every day!
What to Give Travelers on Your Gift List


New products make thoughtful and useful gifts to keep traveling friends and family safe and comfortable.
Editor's Picks Articles
Top Ten Articles
Previous Features
Site Map
Content copyright © 2018 by . All rights reserved.
This content was written by . If you wish to use this content in any manner, you need written permission.
Contact Barbara Radcliffe Rogers for details.