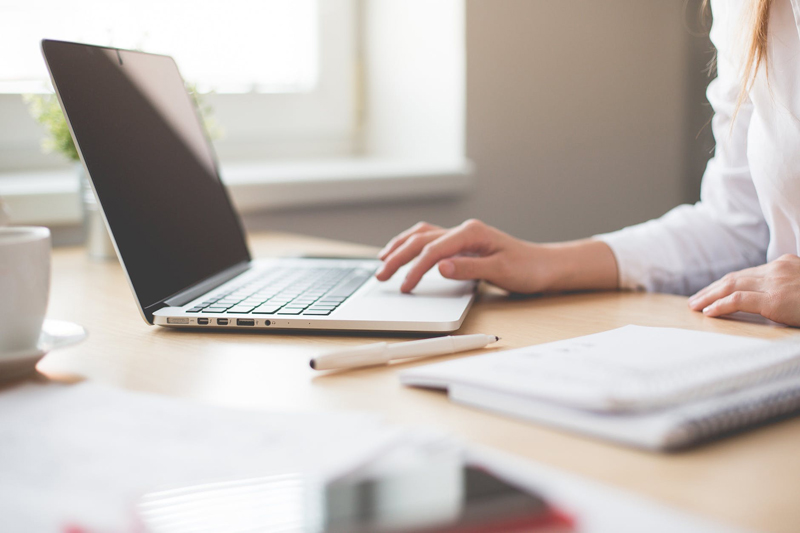 Learn the basics of desktop publishing whether you are using a DTP software or word processing software.
Avery® Marketing Solutions Product Labels

It used to be that specialty labels had to be ordered from a label printing company. Not anymore! There are labels that can be used on bottles, plastic and paper, die-cut into circles, squares, ovals and more, that can be printed right from your desktop printer!
Becoming a Fiction Editor


Back in school learning about punctuation, nouns, adverbs, & all that stuff, it had a hard time sinking into my brain. But after 25 years providing typing, word processing & desktop publishing services, I got pretty good at editing my clients' work. And, now I've advanced into fiction editing.
Create a Mouse Pad using Print Shop


This is an easy to accomplish, creative and fun gift idea. Using the transfer feature of Print Shop, you can custom design a Mouse Pad.
Creating FREE PDF Files


Learn to create PDF files using Bullzip's free PDF software from any program on your computer! And, Bullzip offers so much more...
Creating Friendship Cards Using Word


Store bought cards are plentiful and sometimes can even convey your message. However, creating a hand-made card allows you to personalize your message, choose your own images, be creative, and the recipient will definitely appreciate your efforts a whole lot more!
Creating Wedding Invitations

Creating custom wedding invitations can be a challenging undertaking. However, knowing who they are for and exploring the many options available in card stock, specialty papers, embellishments and your own creativity, can produce excellent results.
Desktop Publishing as a Career


With the growing use of iPads, eBooks, and the internet, does the future of the desktop publisher look bleak? Yes, according to one source, but I disagree. There are many opportunities presenting themselves to the desktop publisher.
Drop Caps in Adobe PageMaker


Drop caps can add visual interest to your publication. Different desktop publishing programs each have their own way of adding drop caps to the page. This article shows you how to insert drop caps using Adobe PageMaker.
Electronic Postcards


Electronic postcards are a great way to keep in contact with friends and family. And they are quick, easy and they can be customized with your own message. Check out how you can select and send electronic postcards today!
Enhancing Your Clients' Documents

Taking that extra step in cleaning up or beautifying your clients' documents, not only makes your clients happy, it makes you look good and is a gratifying feeling knowing that you were able to make your clients happy. Way to go!
Finding the Right Image


Finding the right illustrations for your publication, whether a menu, flyer or cover of a book, can sometimes be a daunting task! No matter which desktop publishing or graphic design software you use, they all offer a variety of options for adding images in your publication.
Going the Extra Mile for Your Client


Sometimes going the extra mile or two or three for a client is the right thing to do. Not only can you build a good relationship with your client or gain a new client, but you can learn a thing or two along the way. And it is always good to learn new things!
Making Bookmarks from Digital Photographs


Using your photographs to create bookmarks is not only fun but it's a great way to show your photography skills as well as create individual gifts for family and friends. You can also use them as promotional giveaways to your clients or party favors!
Making Custom Luggage Tags


Custom made luggage tags are great not only for personal use, but also make great wedding and party favors, gifts for co-workers or clients, and for stocking stuffers. And they are good to use not only for luggage, but laptop bags, gym bags, and backpacks to name a few.
Microsoft Publisher - Some Tips


Finding your way around Microsoft Publisher isn't all that hard and sometimes you may need to use Word to help you out. This article is the result of receiving artwork in Publisher that needed improvement, and, although I'm not proficient in Publisher, figuring out what to do to make it right!
PageMaker Master Pages Setup


Setting up the Master Page in PageMaker is different from setting up styles or style sheets. The master page allows for the setup of columns, headers, footers, page numbers, watermark, and any other elements that will show up on all the pages of the document.
Preparing Images and Publications for Printing


When creating a publication it is good to know whether the it is going to be viewed on the Internet or printed. If printed, will the publication be printed in black and white or in color? If color, spot or full color? Knowing this ahead of time will help you in preparing your publication.
Print Shop Deluxe: Getting Started Manual


Learn how you can print the "Getting Started Manual" in the Print Shop Deluxe Program.
Proofreading for Perfection

Have you ever received a letter or an email from someone that just did not make sense? With the way we abbreviate what we write in email and text messages proofreading becomes more essential than ever.
Specialty Paper Online Stores


Whether you are into graphic design, desktop publishing, scrap-booking or arts & crafts, you can appreciate the importance of having a good variety of quality specialty papers available to use. Here are some places that offer a different variety of specialty papers.
Use Your Creativity and Make Money


If you possess desktop publishing and graphic design skills, and love being creative, there are many ways to combine your creative skills to produce new services or products for your clients. Here are some of my ideas on ways I made some extra money using my creative skills.
Using Style Sheets and Templates


Once set up, style sheets and templates help keep the style of your publication(s) consistent, and they can also help save you time and effort!
What is Desktop Publishing


Ever wonder how documents were prepared for press before desktop publishing software? Learn about the tools required then and now to layout and design publications.
Widows and Orphans


When faced with those pesky widows and orphans in your document, what can you do? Here are some ideas you can try to keep those widows and orphans from being alone.
Editor's Picks Articles
Top Ten Articles
Previous Features
Site Map
Content copyright © 2018 by . All rights reserved.
This content was written by . If you wish to use this content in any manner, you need written permission.
Contact BellaOnline Administration for details.