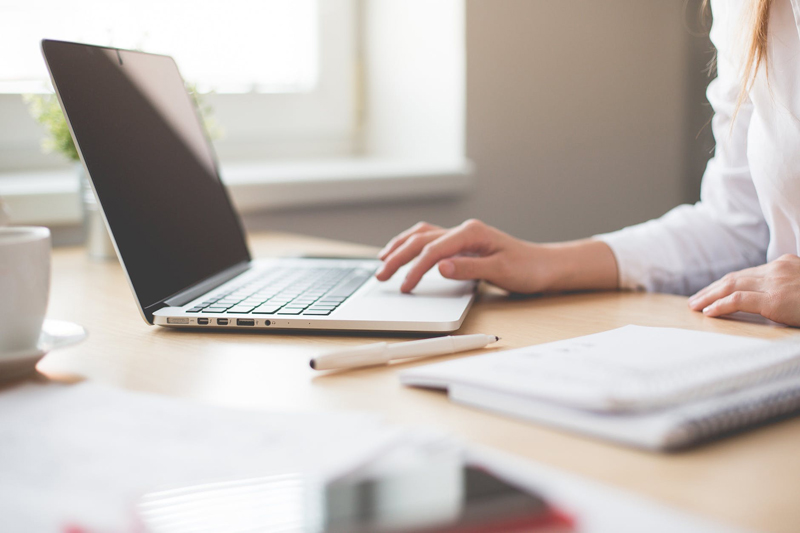 Learn some new tips and tricks for getting the most out of Microsoft Word´s document creation process.
5 Unique Techniques for Word

All of us strive to work more effeciently in creating our documents in Word. Here are 5 techniques that can help you work smarter.
Add Lines, Arrows, or Shapes in MS Word


Want to add lines, arrows, or shapes to your Word document? Here is a quick primer on how to do it.
Advanced Formatting – Borders and Shading (Word)


Even if you don't have access to a desk top publishing software package, you can use MS Word in creative ways to achieve a professional document layout. This article will introduce you to some advanced formatting techniques using Borders and Shading
Aligning and Spacing Text in Word 2007


Using Word to create your documents can be a wonderful experience or a very frustrating one depending on how much of Word's functions you know. Learning the ins & outs of paragraph alignment & spacing can not only help relieve your frustration, but also turn a sloppy document into a nice neat one!
Automatic Table of Contents in Word 2007


Instead of going through your manuscript page by page and recording the titles and page numbers, create your table of contents by using Word 7's automatic table of contents function.
Borders and Shading Using MS Word 2007


Borders and shading tools can be used to enhance or spice up your document, whether it be a business proposal that could use a little beautifying or a party invitation that needs to look like it is going to be lots of fun! With the options available you can do both plus a lot more!
Brochure Templates in Word 2007


If you are having one of those days when the design juices just aren't flowing, check out some of the templates that come with Word. For this article I decided to explore the brochure templates offered with Word. I chose "Brochure-Trendy Eclectic design".
Clip Art Books from Dover Publications


Whether you are desktop publishing a newsletter, a book, menu or anything else, images are important! Dover Publications have been publishing copyright-free images both in books and on CDs now too.
Common Keyboard Shortcuts for Word


Using Keyboard shortcuts can help you be more efficient and get things done more quickly.
Convert Table to Text – MS Word


Practice converting an existing table to text in MS Word
Convert Text to Table – MS Word


Practice using Word´s Text to Table feature.
Creating a Family Calendar Using Word

Creating a calendar using Microsoft Word's Calendar Wizard is pretty easy to make and customize. You can add holidays, birthdays, photographs, clip art, change colors and fonts and create a unique calendar for family members, friends, or as a business promotion for your clients.
Creating a Table Out of Tabbed Text

You started your document with a list of data in tabbed format and now realize that you need the structure a table can provide. Stop, don´t retype the info. Convert it to a table. Here´s how.
Creating Calendar Bookmarks with MS Word


Calendar bookmarks are a great gift for clients, family and friends. You can include your own message on the bookmark, keeping your name and info in front of your clients all year round. Everyone can use a calendar & everyone can use a bookmark.
Creating Decorative Bullets in Word 2007


Instead of the usual round black bullet point, how about a different shape, or color, or dingbat or picture, to make your bullet list stand out and draw more attention to it? In Word 7 you can do this very easily.
Creating Gift Tags Using Word


Using one of the business card templates that come with Word you can create personalized gift tags for your holiday gifts.
Creating Multiple Columns in Word 2007


As a professional desktop publisher I have always used professional layout and design software for creating my documents -- especially with columns. Setting up and formatting columns in Word 7 is flexible and easy to do, that I just may use it for my next project that requires columns!
Creating Recipe Cards with Word


Using MS Word and Avery Postcard blanks (#3263), makes quick work of creating recipe cards for yourself and for gift giving.
Creating Watermarks Using Word 2007


You can spice up an invitation or menu with a custom watermarked image in the background or get serious and mark all the pages in your document with confidential or do not copy very easily using Word's watermark feature.
Cutting Business Cards without Perforated Paper


Learn how to measure and cut your own business cards, freeing you to use any card stock you wish and not be limited by the stock choices that come already perforated.
Designing Business Card


Discusses the importance of a well designed business card
Designing Letterhead or Stationary using MS Word


Create personal stationary or design your business letterhead with these simple techniques
Easy Coloring Books to Create Using Word

Okay, it really does not get any easier than this. You can create coloring books using templates provided in Word, or by searching the internet. Lots of free coloring books and pages are available. Some are for adults too!
Headers & Footers in Word 2007

Adding headers, footers and page numbers to your Word document is easy to do, although there are so many options and ways to customize by changing fonts, styles, graphic elements and adding images that it might just take a few extra minutes or so.
HP Creative Studio Templates


Sometimes you may find yourself with a project at hand and have no idea where to start. HP Creative Studio offers a selection of templates that are free to download to use for many types of business marketing materials. Templates are also available for use with multiple software packages.
Inserting Tables in Word 2007


Tables are a great tool to use to organize, sort and display data such as mailing lists, inventories, research materials, schedules and calendars. This article covers the many options for inserting a table into Word.
Merging Letters in Word 2007

Mail merges in Word is definitely a topic that I would have normally shied away from. However, sometimes my clients want me to do things that I end up doing. And in so doing, have discovered that it is not all that hard to do after all.
MS Word Document View


Various ways to view your document while in edit mode. Use these technique's to gain better control of your finished document.
MS Word General Options


Here is a review of the General options offered in the MS Office Word program.
MS Word Unique Techniques - Formatting


Using MS Word Formatting techniques can turn your ordinary document into an outstanding impactful statement.
MS Word – Suppressing the Startup Splash Screen


If you want to rid yourself of the startup splash screen, here is what you need to do. This technique only works for Word 2000 SR-1/SR-1A and Word XP. I would be remiss if I did not warn you that this command switch doesn´t work with other MS Office products.
Office Button Functions in Word 2007


The Office Button allows you to do more than Open, Save, Print and Close. You can post directly to your blog, add a password for security, email as an attachment or secure a frequently used document to the recent list with a pushpin!
Password Protect Your Document On Open

Learn how you can keep others from viewing your work with a password protection option.
Professional Business Cards


Your business image is critical to its success but you don´t have to spend hundreds of dollars to have your business cards printed. You can design and print your own.
Reading Layout View


Understanding MS Word´s reading layout.
Section Breaks – MS Word


Need to change the layout of your document in the middle? Learn how to use section breaks to accomplish varying layout choices throughout your document.
Setting Up a Report Cover (Word)

Learn how to use Word sections to create a professional cover for your report.
Sort a List Practice Set (MS Word)


Here is a practice set for you to try the sort feature in Word.
Sort Dialog Box (MS Word)


A discussion of the features found in the Sort Dialog Box
Using Drop Caps in MS Word 2007


Drop caps are a great way to add a visual graphic element to your published page -- whether it be the first line of a chapter paragraph or a newsletter article. Using drop caps in Word is pretty easy to do!
Using Picture Tools in MS Word 2007


So what if you don't have expensive graphic software? If you have MS Word 2007 you can insert your image or use one from the MS clip art collection and have fun manipulating it using Word's Picture Tools.
Using Tabbed Text in MS Word

Learn how to set and use custom tab stops in Word.
Using Tabs in MS Word


Setting up and using tabs in your document will keep indents, columns and numbers in their places even if you change your font, format or import your text to a desktop publishing program.
Using Word 2007 Clipboard Commands


There are a lot of people who use Word. But how many people actually know how to use all the functions that Word has to offer? Even if you are a seasoned user of word processing software, as I am, with software constantly being updated, there are always new things to learn.
Using Word 2007 Font Options


Word 7 has lots of ways to enhance text in your documents. We all know about boldface, italics and underscore, and maybe have ventured and added color to our text. But have you explored some of the other options such as scaling, adding a drop shadow or embossing your text?
Using Word Count Feature – MS Word


MS Word´s word count feature is useful for staying within your project´s strict requirements for the number or words, paragraphs or lines
Using Writing and Research Aides


Enhancing and editing your writing is easier than ever before. With so much available at your fingertips today with word processing programs that have spelling and grammar checks and the internet for researching, there is no need to buy a set of encyclopedias any more.
Utilizing Table Styles in Word 2007


Boring tables are a thing of the past! Using Word's table tools and styles allows you to choose from many available styles, modify any of those styles to your liking, or create your own table style from scratch.
Watermarks and Backgrounds (MS Word)


All about using Watermarks and Backgrounds in your Word Document
Word Page Set Up Command


A review of the options for setting up the page specifications of a Word document.
Writing Reports, Manuals, Manuscripts and Scholarly Papers


A look at features available in MS Word that can help you manage long documents.
Editor's Picks Articles
Top Ten Articles
Previous Features
Site Map
Content copyright © 2018 by . All rights reserved.
This content was written by . If you wish to use this content in any manner, you need written permission.
Contact BellaOnline Administration for details.