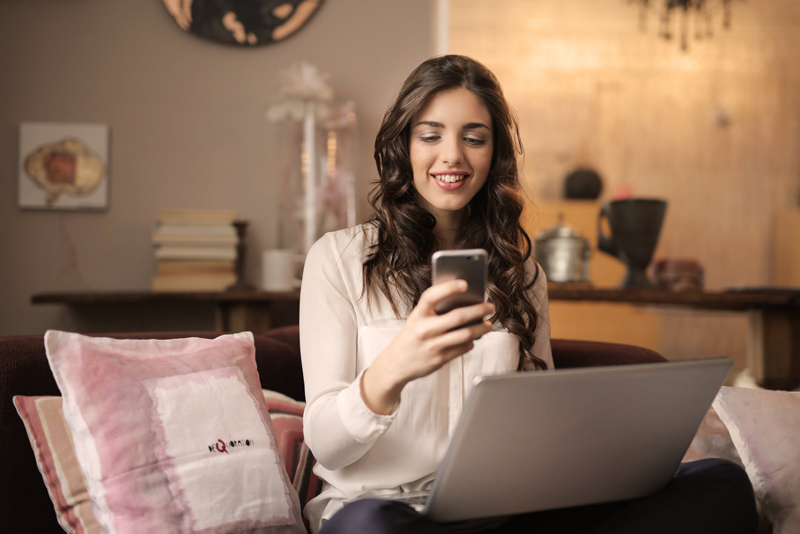 Special interst articles concerning ezines and newsletters, written reviews and evaluations of services, websites, products and books.
Advertising Promoting and Marketing


Ever wondered if there really was any difference between advertising, promoting and marketing? While the differences are subtle, understanding each ones' role is vital to your business.
Back to Basics


Sometimes it's good to go back to the basics of something. This article is about the basics of what newsletter and ezines editors and publishers are looking for in a website about newsletters. Most of the time basics begin with questions. Questions that need an answer before proceeding.
Benefits of Using an Editorial Calendar


There are many benefits to using an editorial calendar for newsletters and ezines. An editorial calendar can help alleviate writer's block, help you plan your topics for the year and help you organize your writing projects and content, as well
Content for Newsletters - What to include


If you are just starting out, you may be wondering about what to include in your newsletter. What type of content. Best place to start is with you. Why do you subscribe or read newsletters? Here are some ideas to consider to get you started on a basic and easy note.
Creating a Business Opportunity with Newsletters


Creating a Newsletter Publishing business can help with the current economy of today's life style. It takes very little overhead or output capitol. Armed with a computer and the internet you have a good chance of starting a Homebased Business with your newsletter or ezine.
Creating a Professional Journal


People who are in the publishing industries usually have some way of keeping up with what they are doing and evaluating how things are going with their business as a profession. A professional journal can serve as a resume, a portfolio, idea notebook and planning agenda.
Evernote - A Review


Evernote is a note taking application that delivers big on it's usefulness. It is an application that is run in "the Cloud" on the internet but can also be ran on your desktop. Evernote is used for everything and anything you need to remember from day to day or even b2b.
Ezines - Electronically sent Magazines


Many people consider ezines and newsletterS to be the same and for some it is. But there are some subtleties that can be distinguishing characteristics between the two. Read on to find out more.
Holidays are Here


Holidays are here and the push is on for attracting new readers and subscribers. What can you do to maybe increase your readership and subscriber base?
How do You Handle Obstacles?


Handling obstacles is something we all have to do on a daily basis. But how do obstacles affect you personally and what you are trying to accomplish or complete this year?
Industries and Niches for Newsletters


When it comes to newsletters, we usually place them into categories. Those categories represent the different industries and niches our world is concerned with. There so many industries with so many niches in them, nothing is passed over when it comes to publishing a newsletter or ezine.
Introduction to Ezines and Newsletters


Ezines and newsletters are just one of the myriad ways of communicating with your clients, customers or audiences. They provide a more simplified way of connecting and communicating with the people who mean the most to your business.
Mission and Vision Statements-Do You Use Them


If you summed up in one or two sentences, your reason or purpose (notice I did not say reasons or purposes) for doing what you are doing, what would it be? Your mission is to what....?
Mobile Email Marketing


Mobile devices have changed the way our world does business. Mobile devices enable people to connect and interact online. Why should email marketing be any different? Mobile Email Marketing is all the rage and reaching out to this market is crucial for your newsletter or ezine to be successful.
New Year's Resolutions and Goals


The New Year has arrived and many people have started over on their New Year's resolutions and goals. In this article we addresses topics such as counting the cost, planning action steps and applying deadlines to ensure success at the end of this new year.
Setting Objectives for Goals

Do you use a list of set objectives for your goals as a way of attaining them? Have you really considered using them? There are some who have a plate full and need to keep track of things as well as organized, too. Then setting objectives for your goals can be a big help in keeping you focused.
The Difference Between Ezines and Newsletters


Whether you are new to the idea of doing a newsletter or ezine or have been sending the same one for years, we can find new ways of doing things.
To The Cloud-Cloud Computing


"To the cloud" is the catch phrase used now for all the computing done online. You, now, no longer have to invest in expensive software for your computer. Now all you really need is a computer with internet access and you are good to go.
Using a Newsletter Tracking Method


Do you use a newsletter tracking method to keep up with the number of newsletters you send out? Read more about creating a tracking method that is beneficial to both you and your subscribers.
Web Design Site - A Review


A website can be a great asset to newsletters and ezines. Here at the Bellaonline's Web Design Site you will find articles, information, tips and advice on creating your own. If you are looking for help or have questions you need answered, this is the place to go.
Welcome to 2014 - A New Beginning


Now that 2014 is here, we on our way.
Which Describes Your Newsletter Best?


There are many types of newsletters as defined by the industry. However, there are three types of categories all newsletters fall into. These categories help define the type of feeling or emotion behind the newsletter.
Writing for Newsletters - Business Opportunity


Writing content for newsletters is another way of creating a business opportunity. Producing content for newsletters is another business opportunity for bringing in income or supplementing one. Having a newsletter writing business will afford you the flexibility to create streams of income.
Editor's Picks Articles
Top Ten Articles
Previous Features
Site Map
Follow @EzinesEditor
Tweet
Content copyright © 2018 by . All rights reserved.
This content was written by . If you wish to use this content in any manner, you need written permission.
Contact Grace D. Dooley for details.