Beginners Guide to Insurance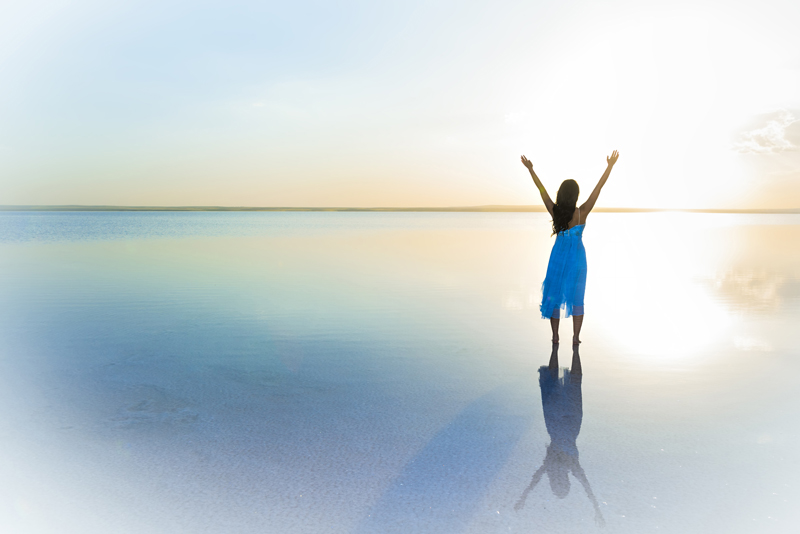 Articles covering the basics of Insurance, books and related sites.
Beyond the Basics- Insurance Riders

In addition to the standard coverages provided by most insurance policies, there are options or riders which can be added to the policy. This article outlines the various types of riders that can be added to a disability income policy.
Buying Pet Insurance


With vet bills soaring and fancy new treatments available, buying pet insurance is an option more owners are giving serious consideration. This article explores the pros and cons of buying pet insurance plus 6 ways to cut the cost of keeping a healthy pet.
Clergy Insurance...Coverage for Pastors


Clergy insurance is a necessary but costly part of a pastor's salary. Each year in the United States health care costs rise much faster than most other budget categories. Churches are not immune to these skyrocketing prices. This article provides tips to get the best clergy insurance.
Consider Skipping These Policies!


Figuring out how much insurance is enough can confuse even the savviest of consumers. While there's always the risk of buying inadequate coverage, there's also the danger of wasting money on unnecessary products. This article addresses those policies that may be worth not purchasing.
Coverage During a Move


Don't assume that a moving company carries insurance to replace or repair any damage to your personal belongings. This article addresses the various coverage options that moving companies offer.
Details to Review About Your Insurance Policy


Denise M. Castille, policy review and summary, in-home care, long term care, insurance, property and casualty, waiver of premium, disability insurance, health insurance, review
Dispelling Insurance Myths


Common misconceptions and half-truths about insurance can cost you serious money. This article uncovers truths to common myths.
Estates and Wills


Death is a natural part of life. Making final arrangements in advance is important. The need to address the legal and financial issues associated with dying are equally important. This article will address the impact of estates and wills.
Fighting Fake Insurance


Every year, thousands of people are hurt by buying policies from fake insurance companies. This article examines easy ways that consumers can avoid fake insurance scams.
Fraud Basics


Insurance fraud has existed ever since the beginning of insurance as a commercial enterprise. Fraudulent claims account for a significant portion of all claims received by insurers, and cost billions of dollars annually. This article examines fraud definitions and what they mean to consumers.
Fraud Trends


An overview of fraud trends and the seriousness and impact of fraud on consumers and businesses.
Insurance Considerations for Newlyweds


It's understandable that most newlyweds put their insurance needs on the back burner. The process of merging two lives under one roof can be both exciting and stressful. This article provides an overview of the types of insurance newlyweds should have.
Insurance Considerations for Recreational Vehicles


A common practice for RV owners is to insure their RV under their current auto policy instead of purchasing a separate motorhome insurance policy. This article will examine the option of purchasing an RV or motorhome insurance policy.
Insurance Tips


This article provides quick insurance tips that will provide you with enough insurance knowledge to make you dangerous.
Insurance...Do You have What you Need?


There are many different forms of insurance. It's hard to know for sure what to do. You may be asking, "what types of insurance I need to protect myself and my family". This article is a high level view of the various forms of insurance & provide some basic information you should know about each typ
Is Cell Phone Insurance Necessary?


You want to be prepared should you lose or break your smartphone - but is cell phone insurance worth it? This article addresses cell phone insurance and alternatives.
Is Pet Insurance Right for You?


If you own a pet and that pet has a life-threatening medical problem, sadly, you really only have three options: pay the vet bills out of pocket, euthenize or get pet insurance. This article uncovers pet insurance: what it is, what it covers and does not cover.
More Fraud Basics


Insurance fraud is a national problem affecting every business, household, and consumer, and it is an increasingly expensive burden on our national economy. This article addresses who commits insurance fraud and who pays for insurance fraud.
Motorcycle Insurance


Riding your motorcycle on the open road can be an adventure. You never know what might be around the next corner. This article explores basic motorcycle insurance information.
Moving and Insurance


40 Million people move each year. 10,000 single women move every da. 2,500 senior adults move every day. Moving is the 3rd highest stress factor in life. This article explores moving insurance and liability.
Need Disability Insurance?


Could you continue to take care of your family & pay your bills if you were sick/injured and unable to work for any length of time? Do you know how much money would be coming in each month—and from where? This article addresses general information about disability income insurance.
Rest in Peace


Today, an increasing number of people are prearranging their own funerals and making plans for their final arrangements. This article will uncover insurance options for prearranging a funeral.
Reviewing Your Insurance Policy


It is important to review an insurance policy on a periodic basis; especially a policy that you may not have looked at for quite some time. This article will outline specific areas to pay close attention to during your review.
Subscribe to the Insurance Matters Newsletter


Welcome to the Insurance section. The newsletter will be on a weekly basis covering a variety of topics. Ideas and suggestions are welcome.
The Final Expense Dilemma


No one likes to think about death—or about their own funeral—even though it is an inevitable part of life. Some people never make any final plans, while others delay doing so until the last minute, because it is not something they wish to face.
The Policies You Need!


You can find an insurance policy to cover almost anything imaginable but only a handful of policies are actually ones that you need to have. Read this article to discover which policies you need.
The Real Function(s) of Insurance


You might be wondering as you are facing another high insurance bill, why do we need insurance? It may seem as if the only function of insurance companies is to take your money, but that is not their only function. If you were to have a loss, all of those insurance premium payments would be well wor
There's Insurance for That?


There is insurance for every imaginable occurrence. From damaged wedding dress to insuring body parts. Read about some insurance protection you may not have known about.
Wedding Insurance


This article explores a way to help couple's protect their wedding investment from circumstances beyond their control.
Editor's Picks Articles
Top Ten Articles
Previous Features
Site Map
Content copyright © 2018 by . All rights reserved.
This content was written by . If you wish to use this content in any manner, you need written permission.
Contact BellaOnline Administration for details.