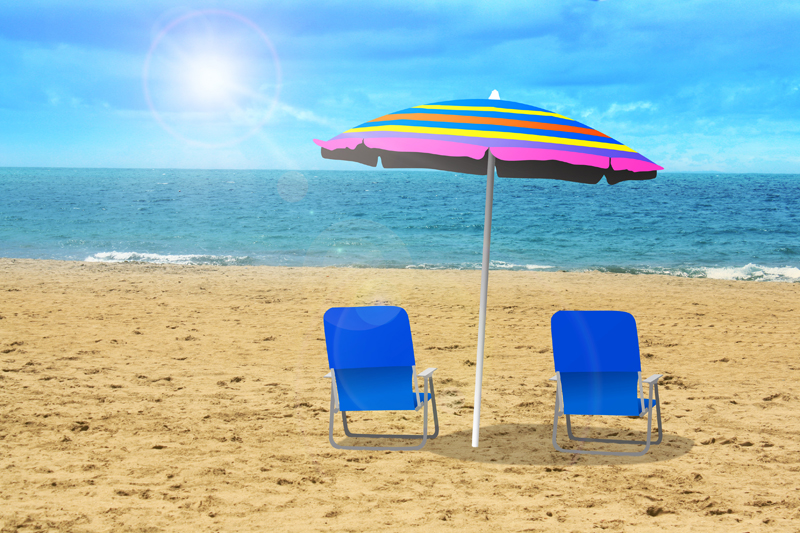 This area of lakes, rolling hills, and small towns has many natural attractions
Florida State Fairgrounds – History and Events


The Florida State Fair began over a century ago, but has been held at the Florida State Fairgrounds in eastern Hillsborough County only since 1977. Read a short history of the state fair and find out about upcoming events at the state fairgrounds.
A Walking Tour of Winter Park


Winter Park, a city northeast of Orlando, is worth visiting for its downtown shopping area and its art museums. A walking tour route is suggested, but a narrated boat ride through the Winter Park Chain of Lakes is another option.
Alafia River Rendezvous at Homeland


Every January brings the Alafia River Rendezvous to Homeland in Polk County. It is the largest frontier living history encampment in the southeast U.S. If you enjoy historical reenactments, make plans to attend the next rendezvous in 2019.
Archbold Biological Station


Archbold Biological Station, a world-class scientific research center, sits at the south end of the Lake Wales Ridge, 8 miles south of Lake Placid in Venus Florida. Continue reading to learn about the history and mission of this "natural laboratory" that is open to public visitation.
Chain of Lakes Trail


The Chain of Lakes Trail in Polk County is an urban trail that runs from Lake Alfred on its north end south to Winter Haven. Its primary appeal lies in the historic corridor through which it passes.
Circle B Bar Reserve


Circle B Bar Reserve, a former cattle ranch, is one of Polk County's environmentally-sensitive land purchases. It is free to the public for educational and recreational purposes. It is renowned as a world-class birding and wildlife-viewing area.
Colt Creek State Park


One of Florida's newer state parks, the 5067-acre Colt Creek State Park is located 16 miles north of Lakeland in the Green Swamp. The land, once a working cattle ranch, was purchased from the Overstreet Family in 2006. The park plans to open a full-service campground in February 2018.
Elephants at Two Tails Ranch


If you have never seen an elephant paint, or fed carrots to one of these gentle giants, you are in for a wonderful experience at Two Tails Ranch at Williston. Read on to find out what else the visit will include…
Endangered Animal Rescue Centre at Citra


Want a truly wild day out? Then make an appointment to visit the EARS Animal Rescue Sanctuary in Citra. It was one of the best animal experiences I have ever had with big cats, watching them move, purr and interact just inches away from where I stood!
Florida National Cemetery


Florida National Cemetery, located near Bushnell, is worth a visit, even if you don't have a loved one buried there, as a way to pay tribute to those who have served in the U.S. Armed Forces. It is a place of peace and beauty.
Florida Polytechnic University


Florida Polytechnic University, located in Lakeland, is the newest unit of the State University System of Florida. Now fully accredited, it offers bachelors and master's degrees in engineering and computer-related areas of study.
Florida Southern College and Frank Lloyd Wright


Florida Southern College, the oldest private comprehensive college in Florida, is home to the largest collection of Frank Lloyd Wright architecture in the world. Located in Lakeland, it has been named one of the most beautiful campuses in the U.S. The campus is open to the public for tours.
Fort Cooper State Park

Fort Cooper State Park is a state historic site located near Inverness where an historic battle took place during the Second Seminole War. Read on to learn about the history of the park and the educational and recreational activities available.
Ft. Fraser Rail Trail


The Fort Fraser Rail Trail is a 7.75-mile paved trail connecting Lakeland to Bartow in Polk County. It follows a former CSX route. The trail has 3 trailheads and 2 spur trails that track east. Amenities include a restroom, picnic tables, and sheltered benches.
Highlands Hammock State Park


Highlands Hammoock State Park, one of Florida's oldest state parks, was developed in the 1930s. The Civilian Conservation Corps built much of the park's infrastructure. You can learn about the CCC at the Florida CCC Museum located within the park. You can also hike, cycle, camp, and view wildlife.
Hillsborough River State Park


Hillsborough River State Park in Thonotosassa is one of the original state parks developed by the Civilian Conservation Corps. Fort Foster State Historic Site is located within the park. Many outdoor activities are available including camping and paddling on the Hillsborough River.
Lake Kissimmee State Park


Lake Kissimmee State Park, wedged between 3 lakes, is a piece of old Florida in its heartland. One of its unique features is the 1876 Cow Camp that demonstrates what life was like for a cow hunter on a 19th-century cattle drive . Developed and primitive camping is available inside the park.
Lake Louisa State Park


Lake Louisa State Park, near Clermont, contains 11 natural communities, 6 lakes and 2 streams within its boundaries. With its variety of camping options, including a full-service campground, primitive campgrounds, and modern cabins, it's a good place to camp, especially if you're visiting Orlando.
Mackay Gardens and Lakeside Preserve


The Mackay Gardens and Lakeside Preserve in Lake Alfred, Polk County, offers recreational and nature education opportunities that are generally free of charge. It is the historic estate of the Alexander Mackay family. The house can be rented for weddings and other events.
Manatees and More at Homosassa Springs


The Homosassa Springs State Park is a great day out for anyone in the Central Florida area. Admission includes a boat trip, entry to the underwater observatory, native Florida animal exhibits and several ranger-led Animal Encounter shows.
Polk Environmental Lands and Trek Ten Trails


Polk County's Environmental Lands program began in 1994 with the passage, through a referendum, of a property tax levy. Since that time, 11 properties have been purchased. The Trek Ten Trails program motivates citizens to get out and explore these lands.
See Manatees at De Leon Springs State Park


During a cold snap, manatees head inland to enjoy the warm waters of Florida's natural thermal springs. De Leon Springs is a great place to see manatees and other wildlife. The boat tour is highly recommended – along with swimming, kayaking, hiking, and fishing. Here's what to expect on your visit…
Sun 'n Fun International Fly-In & Expo


The Sun 'n Fun International Fly-In and Expo is an annual aviation event held in Lakeland. It is the second-largest fly-in in the country. In addition to the fly-in, Sun 'n Fun has its own campus adjacent to Linder Regional Airport that is open year-round for aerospace education.
Take a Tour at Lakeridge Winery


Whether you are a keen oenophile or simply want to see how wine is made, Florida's largest premium winery at Clermont offers fascinating free guided tours. Even if you are not a wine-lover, you will enjoy the live Jazz events offered on weekends at the vineyard.
Ten Activities at Bok Tower Gardens in February


There are lots of interesting programs scheduled at Bok Tower Gardens in Lake Wales for February 2019. Continue reading to learn about 10 of them. You're likely to find one or more that interest you.
The Hillsborough River


The Hillsborough River is one of Florida's major waterways, an important natural resource. Read on to find out what makes this river so special.
Tiger Creek Preserve


Take a hike through old Florida at the Nature Conservancy's Tiger Creek Preserve near Babson Park in Polk County. Six trails comprise over 10 miles of hiking through a variety of ecosystems.
University of Central Florida to Run Arecibo Site


A consortium led by the University of Central Florida has been chosen by the National Science Foundation to run the Arecibo Observatory in Puerto Rico. The site contains the second-largest radio telescope in the world and provides educational and research opportunities for the global community.
Van Fleet and TECO Rail Trails


If you enjoy biking, skating, or walking on paved trails, the 29-mile-long Van Fleet National Trail and the connecting 6.6-mile-long TECO trail may be just what you're looking for. The Van Fleet Trail is Florida's most rural trail. You are quite likely to see wildlife along the way.
Visiting Bok Tower Gardens


If you enjoy a peaceful meander through botanical gardens, Bok Tower Gardens in Lake Wales, Florida, is a good place to spend some time. Here is what you can expect to find there.
Withlacoochee State Trail


The 46-mile-long, multi-use Withlacoochee State Trail is one of Florida's longer rail trails. From Citrus Springs in Citrus County, it runs south through a variety of landscapes and ends north of Dade City in Pasco County. Five designated trailheads provide access to the trail.
Editor's Picks Articles
Top Ten Articles
Previous Features
Site Map
Content copyright © 2018 by . All rights reserved.
This content was written by . If you wish to use this content in any manner, you need written permission.
Contact Georgiana Kurtz for details.