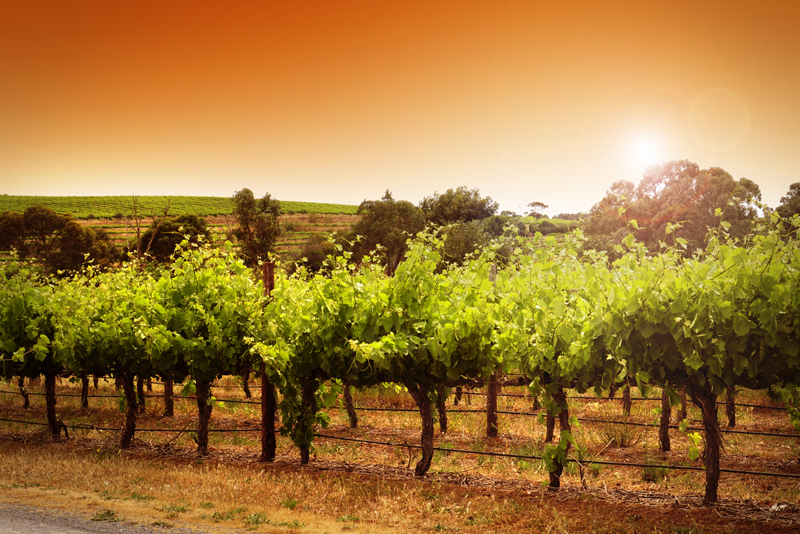 Like 3% of the world´s ecosystems
Autumn Crops in Oak Glen


In the desert foothills, Oak Glen is a tiny bit of the Midwest, with seasonal fruit and U-Pick farms.
California Chaparral


Aromatic and distinctive, this collection of plants covers the peaks and valleys of the California coast.
Climate Change and Joshua Trees


Oceans aren't the only parts of the Earth to suffer from climate change - the Joshua tree faces extinction as well.
Drought Tolerant Butterfly Gardening


Drought gardening can also be butterfly gardening. Many plants that well in the dry California landscape also provide nectar and foraging for caterpillars and butterflies.
Eucalyptus Trees in California


In many parts of California, eucalyptus trees seem to be part of the natural landscape. However, this particular tree isn't native to the state. Like many other examples of flora and fauna, the introduction of a foreign species to the eco-system has been a very mixed blessing.
Fall Color in California's State Parks


The East Coast is famous for fall color, but California's got it as well. The State Park system is a particularly lovely place to 'leaf-peep'.
Frankenwine?


Wine making is a complex endeavor, and California viticulture is part of that trend. Surprisingly, a 'clone' isn't created in the laboratory -- but that bottle you've been saving may have been!
Native Trees of California


Although Southern California is host to many tree species, very few of them are native to the state. Here are a few of the original residents.
Poisonous California Plants


When on California trails, one must always be careful to avoid dangerous flora. This article will acquaint the reader with what to look for in order to be safe while hiking or walking. Stay safe!
Editor's Picks Articles
Top Ten Articles
Previous Features
Site Map
Content copyright © 2018 by . All rights reserved.
This content was written by . If you wish to use this content in any manner, you need written permission.
Contact Korie Beth Brown, Ph.D. for details.