Islands of the United States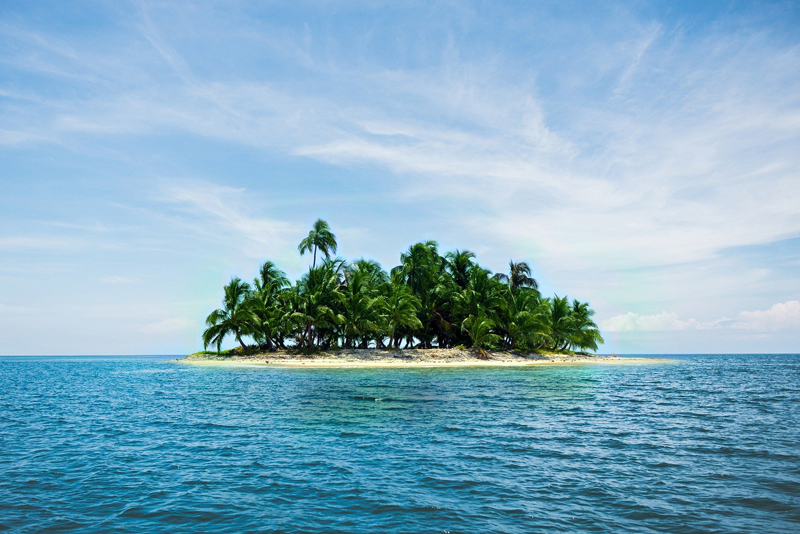 What islands to visit in the United States; what to know about islands in the United States
A to Z U.S. Islands - How Many Are There?


When you think island travel and the U.S., does your mind automatically think only of Hawaii? Then read on and find out the thousands of other island travel opportunities that are part of the U.S.!
Catalina - Hollywood's Getaway


Just 22 miles across the sea from LA, Santa Catalina has been a quick getaway from Hollywood for decades.
Chincoteague Island - Beaches and Wild Horses


Sandy ocean beaches and wild horses – who would have thought the two go together? But they do beautifully on Chincoteague Island and its "sister", uninhabited Assateague Island, off the Eastern Shore of Virginia.
Florida Keys - An Ecotourism Spring Break


The Florida Keys - a way to enjoy a "spring break" in Florida without being part of the rollicking college crowds. Enjoy a little eco-tourism instead!
Hawaii (BellaOnline site)


For many interesting articles on Hawaii, check out the BellaOnline Hawaii Travel site
Isle Royale - Backpacker's Dream


And now for a very different kind of island experience. To nature lovers and ecotourists, the wilderness habitat and more than 130 miles of pristine shoreline of Isle Royale are an irresistible lure.
Key West - So Close, So Exotic


Key West retains the spirit of a village but unlike any you've ever seen before. Once a pirate hang out it is now a popular place for those who want something a little different and the Conch Republic welcomes the annual winter invasion with tolerance and humour.
Kodiak Island - For the Bears


Kodiak island is mostly a wildlife refuge and probably the best place in Alaska to bear watch, especially when the salmon are running.
Mackinac Island - History, Nature and Fudge


Quick quiz: what U.S. island offers the scenic beauty of a boreal forest and limestone bluffs, a mix of architectural structures encompassing 300 years of style, a complete escape from motor vehicles, and some of the best fudge in the world? Mackinac Island, of course!
Maui - American Paradise


Maui's reputation as an idyllic vacation destination is very well-deserved. Those of us who have visited numerous tropical islands know that Maui easily rates among the best of them. What makes it so special?
Oahu - Pearl of the Pacific


Each of the major six islands of Hawaii has its own unique personality. But it is Oahu that most visitors will see first and keep in their hearts as a magical place.
Pawleys Island - South Carolina (on BellaOnline Southeast USA site)


For a fun beach destination in South Carolina, check out this article on Pawleys Island written by Jessica Hoffmann
Saint Simons Island - Georgia (on BellaOnline Southeast USA site)


For a great island weekend getaway in Georgia, check out this article on Saint Simons Island written by Jessica Hoffmann
San Juan Islands - Orcas in Washington


Did you know that one of the best places to view orcas (also known as killer whales) is actually in the continental U.S.? Some of the best viewing of orcas to be had is in the San Juan Islands just off the coast of Washington. And these beautiful islands have much more to offer too.
Sitka - Surprising


Sitka, Alaska blends three cultures with surprising ease. More than just another wildlife destination, Sitka is a microcosm of Alaska history.
South Padre Island - Beach Fun in Texas (on BellaOnline Southcentral USA site)


If you´re looking for beach fun on the Texas side of the Gulf of Mexico, take a look at this article on South Padre Island, written by Marilyn Crain
Southwest Florida's Islands - For The Birds


Thousands of distinctive White Pelicans return every November to Charlotte Harbor & the Gulf Islands, reprising their role as the area´s original "snowbird" and offering visitors an unparalleled and delightful look at these majestic birds.
Z - Tourism Boards and Info - USA

Editor's Picks Articles
Top Ten Articles
Previous Features
Site Map
Content copyright © 2018 by . All rights reserved.
This content was written by . If you wish to use this content in any manner, you need written permission.
Contact Malika Bowling for details.