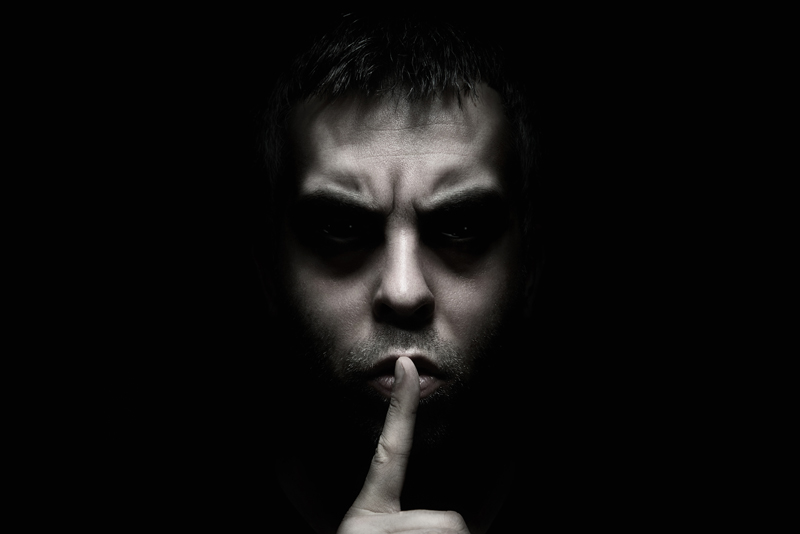 Horror genre reviews of both newer artists and writers as well as reviews of the classics in horror literature!
A Man Came Out of a Door in the Mountain Review


Highway 16, otherwise known as the Highway of Tears, has long held deadly secrets. Countless aboriginal women have gone missing even as dark and sinister forces rally in a small town set in the mountains of British Columbia - beware - for A Man Came Out of a Door in the Mountain.
Deliver Us From Evil by Ralph Sarchie Review


Before it became a film loosely inspired by true events, Deliver Us From Evil chronicled the real-life paranormal investigations of New York City cop, demonologist, and author Ralph Sarchie as he faced off against demonic forces and assisted in exorcisms.
Doctor Sleep by Stephen King Book Review


In Doctor Sleep, sequel to Stephen King's The Shining, a now-grown Dan "Danny" Torrance struggles to escape the ghosts of his past by using his special gifts to provide aid to the dying. When a threat known as The True Knot rises, Dan must once again use the shining to battle the forces of evil.
Dread by Clive Barker Review


Clive Barker´s short story "Dread," originally published as part of his popular "Books of Blood" series, serves as a close examination of the collective fascination with being scared and indicts each of us in our own twisted and perverse pleasure of another's misery.
Heart-Shaped Box by Joe Hill Review


In Joe Hill´s Heart-Shaped Box, we find a satisfying and original ghost story mixed with themes of love, sadness, anger, betrayal and rock - not to mention, of course, lots and lots of rock.
Horror Literature Suggestions


Horror Literature Fans, Unite! It´s time to take matters into your own hands.
Interview with the Vampire - Claudia's Story


With story credited to Anne Rice of The Vampire Chronicles fame, Ashley Marie Witter offers a graphic novel adaptation of the classic Interview with the Vampire tale, this time told from the perspective of immortal child-turned vampire, Claudia.
Lord Loss by Darren Shan Review


On first appearance, Grubitsch "Grubbs" Grady seems like your typical teenager; he rebels against his parents, fights with his sister, succumbs to peer pressure, and struggles with a horrific family curse. We look at author Darren Shan´s first book of the "Demonata" series.
N0S4A2 by Joe Hill Book Review


We review Joe Hill's newest novel, N0S4A2. Vic McQueen is good at finding things which have been lost, but when she discovers convicted serial killer Charles Manx with his supernatural promises of eternal Christmasland cheer, her sanity, soul, and life may be the next gifts to disappear.
Prince Lestat by Anne Rice Review


We review Anne Rice's Prince Lestat, the newest tale of the Vampire Chronicles. When an ancient menace arises, can the vampires stand together in order to unite against this new threat to their modern world? Can the powerful and dynamic Lestat be convinced to end his exile to help lead them?
Revival Review


Ever since the new minister's shadow had fallen over young Jamie Morton, the boy's fate and that of the Reverend Charles Jacob would be forever intertwined in ways that neither of them could comprehend or understand. We review "Revival," the newest novel by Stephen King. - Now in paperback!
Santa Steps Out Review


A review of the epic holiday tale of Santa, nymphos, and mayhem.
The Deep by Karen Wiesner Book Review


A review of The Deep - A Woodcutter's Grim Novel by Karen Wiesner. When her father unleashes a mythological evil on a broken family and the mysterious town of Woodcutter's Grim, it is up to Cheyenne Welch to return to the origins of her recurring fairy tale nightmares to finally face The Deep.
The Nightmarist by Duncan Rouleau


The Nightmarist Review - A look at the disturbing graphic novel by acclaimed writer/artist Duncan Rouleau
The Tower by Simon Clark


A recent change of management has led a young rock band to the dark walls of what is affectionately known as The Tower, an ancient and large dwelling in the middle of nowhere. The mansion boasts an extensive history of brutal violence and death, and it is about to add some fresh blood to its resume
Vampire Zero Review


We're used to vampires who are both deadly and benign, the types of characters that we actually want sucking our blood. In the vampire novel, "Vampire Zero: A Gruesome Vampire Tale," David Wellington reminds us why we were really frightened of them in the first place.
Voyeurs of Death Review


We review Shaun Jeffrey´s hellish short story collection, Voyeurs of Death. Stop watching.
Worst Nightmares by Shane Briant Review


When a celebrated author Dermot Nolan is faced with his worst fear - writer's block - he becomes desperate for his next big literary break. As he finds out, sometimes, plagiarism can be murder. A review of Worst Nightmares by author Shane Briant.
Editor's Picks Articles
Top Ten Articles
Previous Features
Site Map
Content copyright © 2018 by . All rights reserved.
This content was written by . If you wish to use this content in any manner, you need written permission.
Contact Justin D. Davis for details.