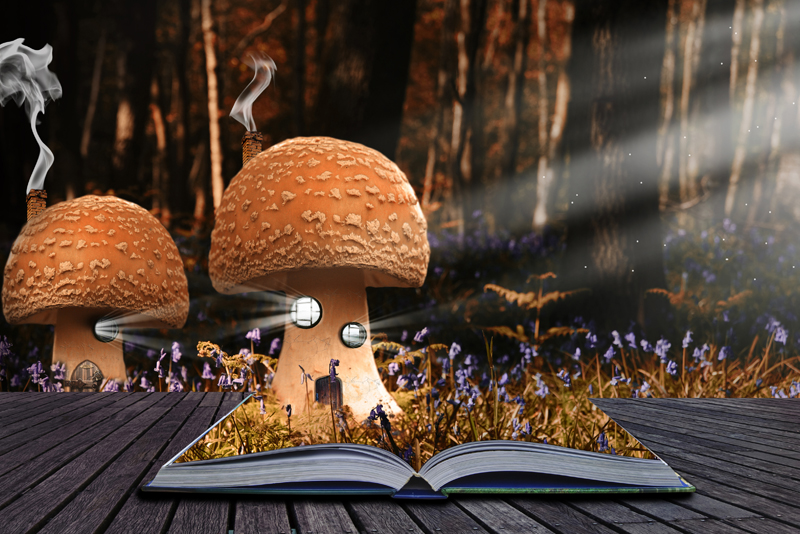 Easy to Read, Step Into Reading, Ready-to-Read, Scholastic Science Readers, MATHmatazz
Amelia Bedelia - Thank You – Book Review


America's favorite housekeeper is at it again! Follow her adventures as she prepares everything for the Rogers in anticipation of a visit from Great-Aunt Myra.
Amelia Bedelia – Book Review


Meet America's favorite housekeeper! Follow her adventures on her very first day working for the Rogers as she literally changes their home in her efforts to follow directions.
Berenstain Bears - and the Sitter review


There's an important meeting at the town hall and Mama and Papa Bear need to go to it. So are Gramps and Gran so who will stay with the cubs? Just anyone won't do…
Board Books for Children


Learn about board books for children. What are board books? Who are the target readers? Why do infant, toddler and kindergarten children need them? Where can you find them?
Buttercup, the Clumsy Cow – Book Review


Buttercup is a very clumsy cow and so the other farm animals want to stay away – until her clumsiness saves the day and the chickens!
Dancing Dinos – Book Review


Dancing Dinos go to school. They want to learn to read the ABC's. They want to learn to count 1, 2, 3. They want to make a mess with paint and glue. They are the Dancing Dinos.
Dr. Seuss - A List of Dr Seuss Books


Dr Seuss (Theodor Seuss Geisel)is a favorite author and illustrator of children picture books. Dr Seuss literature for infants, toddlers and beginning readers. Dr Seuss books online collection. List of Dr Seuss Books.
Happy Birthday, Danny – Book Review


Danny rushes to the museum. Danny is six years old today and wants to invite the dinosaur to his birthday party. The dinosaur is delighted to come!
Hog and Dog – Book Review


Hog and Dog love to play tag. They zig and they zag. They are different but love to play all day!
I Like Bugs – Book Review


A Step into Reading "ready to read" Level 1 book about bugs. What's not to enjoy!
Jack and Jill and Big Dog Bill – Book Review


A Step into Reading Phonics "ready to read" Level 1 book about a boy, girl and a dog outside in the snow.
Jimmy on Ice – Book Review


What will Jimmy Neutron think of next? A wonderful idea to beat the heat, but when he launches a 900SPF sunblok to the son, a new ice age starts.
Josefina Story Quilt – Book Review


On a wagon heading west Faith wants to bring her pet hen, Josefina. Pa says NO- "She's too old to lay eggs, and too tough to eat." None of the neighbors want Josefina, what will happen to her if they leave her behind?
Kitten's First Full Moon - Book Review


The first time a kitten sees her first full moon she mistakes it for a bowl of milk and tried to taste it. Enjoy her antics!
Llama Llama Misses Mama - Book Review


It is the first day of school and Llama Llama misses his Mama.
Loose Tooth – Book Review


Watch this! What happens when a tooth is loose? This little boy is so excited to have a loose tooth- he jumps all over with excitement.
Meet the Ponies of Ponyville – Book Review


Meet the ponies of Ponyville: Twilight Sparkle, Rainbow Dash, Pinkie Pie and all the rest of the little ponies.
Norma Jean- Jumping Bean – Book Review


Norma Jean is a kangaroo; she's the best jumper ever. But she never stops jumping and sometimes it's not fun to play with a jumping bean!
Old, New, Red, Blue!


A Disney Pixar Cars "ready to read" Level 1 book to enjoy!
Pinkalicious – School Rules! – Book Review


Pinkalicious brings her imaginary unicorn to school one day, but she teaches her all the rules and it is a very good day!
Puppy Mudge- Finds a Friend – Book Review


Puppy Mudge has a new friend, Fluffy. Fluffy is a cat, but they play and play together. Who said that cats and dogs can't be friends?
Tangled-Kingdom of Color – Book Review


A Disney Tangled "ready to read" Level 1 book to enjoy! What colors does Rapunzel find in the kingdom?
The New House in the Forest - Book Review


The Jenks family wants to build a new home, but each has a different idea about where their new house should be built: near town, near electricity, near running water, or near where the animals live.
Thunder and Lightning – Book Review


A Level 1 Scholastic Science Reader- The lightning flashes and then the thunder crashes and then rain begin to fall- this is a thunderstorm.
Tootle – Book Review


The village of Lower Trainswitch is where all the baby locomotives go to learn to be big locomotives. They try to call out the long, sad ToooOooot of the big locomotives, but can only do a little Tootle.
Volcanoes – Book Review


A Level 3 Scholastic Science Reader- see the volcano erupting and sending ash and molten lava into the air.
Editor's Picks Articles
Top Ten Articles
Previous Features
Site Map
Content copyright © 2018 by . All rights reserved.
This content was written by . If you wish to use this content in any manner, you need written permission.
Contact Launa Stout for details.