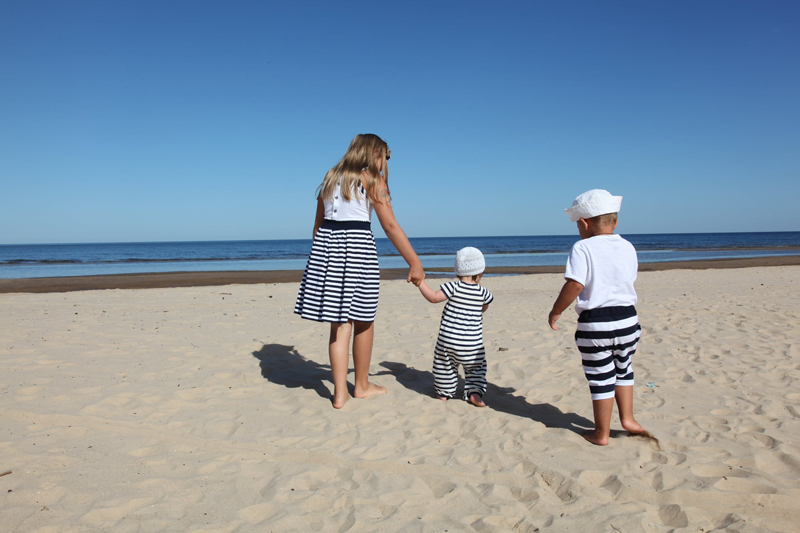 Here´s a collection of general travel tips, from packing to choosing souvenirs.
Finding Lodging for Large Families


Finding hotel accomodations for large families can be a tough task. If your family is a bit larger than the standard family of four, these tips from a well traveled family of five will help with your lodging search.
Here's a Little Peace of Mind for Pet Owners


Prepare for a long trip that might not include your pets. What do you do when you simply can't bring your dogs with you? Read on.
How to Choose a Pet Sitter


What should you look for when choosing someone to take care of your pet? Here are some tips to help you find someone you can entrust with the care of your pet and put your family's mind at ease during your trip.
How to Choose Your Family Vacation Destination


Choosing a family vacation destination can be a daunting task. Make it easier by breaking the process down into manageable steps.
Pack Your Family for a Trip to the Tropics


Are you taking your family on a trip to the tropics? Don't forget to pack these essentials to make your vacation more enjoyable.
Packing List for Kids


Have you ever left something important at home because you packed in a hurry? A poorly packed suitcase can lead to an unpleasant trip. A packing list can keep you from forgetting the vital items even when you pack in a hurry.
Packing Your Young Child's Carry-on


Keeping a young child entertained on a flight is all about being prepared. Here are some tried and true suggestions on things to pack in your young child's carry-on to keep boredom and (hopefully) behavior problems at bay.
Plan a Staycation with your Family


Do you and your family need a vacation, but don't really have the resources for going on a trip? Consider a staycation.
Pre-Vacation Checklist


Packing at the last minute can leave you feeling frazzled and unprepared for your trip. Use the checklist below in the days leading up to your trip to help you feel more prepared for your departure.
Returning Home After Vacation


Returning home after vacation can be stressful. If you need a vacation from your vacation, take these six steps to make your next homecoming less stressful.
Should You Ship or Check the Family's Luggage?

Family travelers, especially those with infants and toddlers, are all too familiar with the massive amounts of "stuff" that little people and their parents require for even a short trip. Shipping luggage through a commercial carrier is a very popular option, but is it right for your family?
Sunny Locale Packing List for Kids


If you're planning a vacation for a sunny locale, whether it's the beach or the desert, you'll want to be sure you have these things handy.
Travel Packing Tips


Packing right means a better trip, but sometimes we leave behind important items, either because we forget to pack them, or because we run out of space in the suitcase. Use these tips to help you pack smart, so you won't have to leave anything behind.
Traveling with a Sick Child


Children often get sick when traveling. Don't get caught unprepared. Use these suggestions to help you minimize the problems associated with traveling with a sick child.
Working While Traveling


Have work to do while you vacation? Here are some tips.
Editor's Picks Articles
Top Ten Articles
Previous Features
Site Map
Content copyright © 2018 by . All rights reserved.
This content was written by . If you wish to use this content in any manner, you need written permission.
Contact Tiffiny Spire for details.