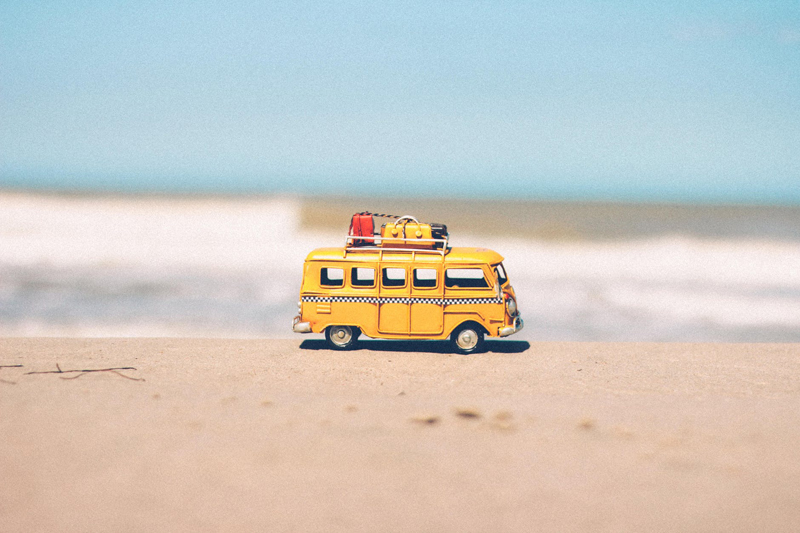 There´s plenty of media out there to help us all learn more about the RV lifestyle. Whether it´s a book, DVD or podcast on RVing, I´ll let you know more about my thoughts on it here.
'The Greatest DVD on Quartzsite' - A Review


Those of you that have ever wondered what it's like to visit Quartzsite, Arizona during the high season should check out "The Greatest DVD on Quartzsite".
'Wild' Book Review


Memoir is my favorite genre, and the book "Wild: From Lost to Found on the Pacific Coast Trail" by Cheryl Strayed did not disappoint.
23 Feet Film Review


Films that highlight people living unconventional lives--like those featured in the film "23 Feet"-–are so captivating. Read on to find out more about this delightful film.
A Review of the Book 'Along Interstate-75'


There are travel guides that take you from point A to point B. And then there are travel guides that make you feel like you are motoring down the highway with your own jolly good tour guide pointing out the sights along the way. I've recently discovered one such guide.
A Review of the Book 'Halfway to Each Other'


Whether you live in a fifth wheel, a cushy home in the burbs, or a small apartment on the Italian Riviera, you're sure to enjoy this tale about restoring faith, navigating relationships, and bonding through shared experiences.
A Review of the Book 'Queen of the Road'


Review of Doreen Orion's book Queen of the Road, The True Tale of 47 States, 22,000 Miles, 200 Shoes, 2 Cats, 1 Poodle, a Husband and a Bus with a Will of Its Own.
A Review of the Film 'Winnebago Man'


The film 'Winnebago Man' is a funny, interesting, and touching story about one man's unintended rise to internet fame.
Camino Pilgrims Book Review


Here is my review of the essays contained in the book "Following the Yellow Arrow: Young Pilgrims on the Camino"
Inspiring Travel Memoirs


Armchair travelers and avid nomads alike will enjoy these adventurous travel memoirs.
Living Large in a Small Tin Can A Review


If you're looking for a hodgepodge of information related to RV living, Long Long Honeymoon: Living Large in a Small Tin Can is the e-book for you.
Review of 'Strapped into an American Dream'


My favorite style of book is the travel memoir so I jumped at the chance to read a recently published RV travel memoir. Read my review of the book "Strapped into an American Dream."
Road Trip USA - Pacific Coast Highway Review


Road Trip USA: Pacific Coast Highway by Jamie Jensen, is overflowing with treasures waiting to be found along the Pacific Coast Highway route.
RV-Friendly Games Review


If you're stuck inside your rig during inclement weather, you'll want to have "Who Would Win: The Ultimate Celebrity Showdown" and "Joe Name It: Not Your Average Party Game" in your onboard game stash.
The First Husband Book Review


"The First Husband," a novel about a travel writer who unintentionally sets out on an adventure to explore meaning of love and finding home, is one of the first fiction books I've read in ages. Check out my thoughts about it in this article.
The Girl's Guide to Homelessness Book Review


This riveting memoir about a girl who becomes homeless takes readers on a captivating journey through her past and present.
The Lincoln Highway Book Review


Those of us that daydream of exploring the soul of America on wheels will enjoy this captivating literary journey of one of our nation's most historic highways.
The Longest Way Home Book Review


The Longest Way Home: One Man's Quest for the Courage to Settle Down mixes adventure, self-realization and a love story—making it a perfect trifecta.
The Milepost 2012 Alaska Travel Planner Review


If you're heading to Alaska in your rig, you'll want a copy of The Milepost to be your trip companion.
The Motion of the Ocean Book Review


After reading the book "The Motion of the Ocean" by Janna Cawrse Esarey, I know for sure I never want to set sail across the Pacific Ocean. Read my review to find out why.
The Way Film Review


The film "The Way," starring Martin Sheen, is a touching tale about one man's transformative journey on the El Camino de Santiago in northern Spain.
This All Encompassing Trip Book Review


If you want to read a book about a guy who follows his dreams, lives life to the fullest, and makes life-long connections with friends from all over the globe while turning himself into a minor celebrity while doing it—this is your book.
Traveling with Kids Book Review


While RVing with children can be challenging, it can also be a delightful and rewarding experience for everybody. The book, "Wanderlust and Lipstick: Traveling with Kids" has some great travel advice that pertains to RVers with kids in tow.
West Coast RV Camping Review


Those searching for campsites in Oregon, Washington, or California need look no further than the nearest copy of "West Coast RV Camping." Check out my review on this comprehensive guidebook that covers 2,300 RV parks and campgrounds located in these three states.
Woodall's Western Campground Directory Review


Woodall's Western Campground Directory is a very handy addition to your RV trip.
Editor's Picks Articles
Top Ten Articles
Previous Features
Site Map
Content copyright © 2018 by . All rights reserved.
This content was written by . If you wish to use this content in any manner, you need written permission.
Contact Erin Lehn for details.