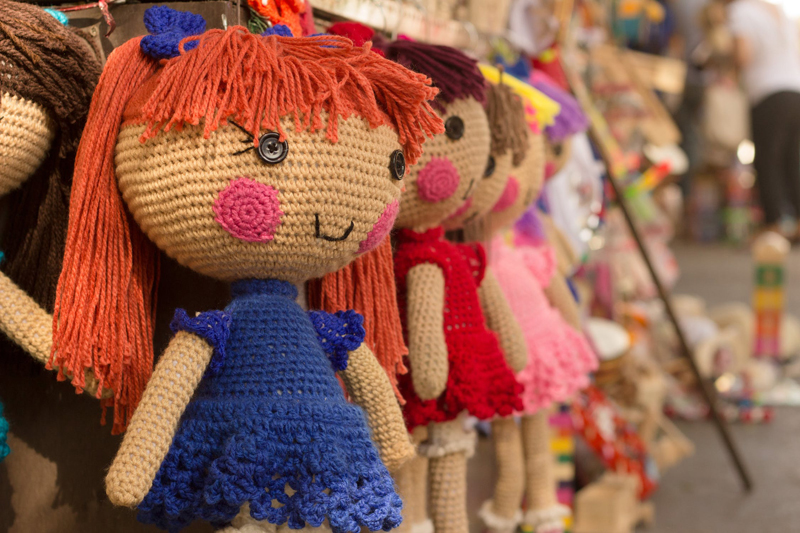 Clothes for mini, small and medium baby dolls
Baby Doll Dress - Sewing Instructions


Here are the sewing instructions for the 12 to 13 inch baby doll dress.
Dress to fit 15 Inch Bitty Baby Dolls


Here is the first dress I have created for my new Bitty Baby dolls.
12 to 13 Inch Baby Doll Dress Pattern


This is an easy to make dress for small, 12 to 14 inch, baby dolls.
Breast Feeding Doll


Last week, while watching television, I saw a short news item about a doll that mimics breast feeding. Any mention about dolls on television always makes my ears perk up, so I watched the story and was very interested in hearing about The Breast Milk Baby.
Dolls For Boys?


This is a question I've returned to many times over the years, and the start of many discussions I've had with family members and friends. It is a question that is sure to result in an animated debate, no matter who you ask.
Make a Blouse for Bitty Baby


Usually I try to make my doll clothes designs as simple and easy to make as possible, so doll lovers of all skill levels can enjoy making them. But this time I wanted a little more of a challenge and a slightly fancier result.
More Recycled Dolls


Well, I'm at it again. It seems, when you are known as a maker and collector of dolls, that forgotten, unwanted dolls just somehow find their way to you.
My Search for the Right Doll


For the last several months the topic that is searched for most frequently on the Doll Making Site, here at BellaOnline, is definitely the Bitty Baby doll from American Girl. But I didn't have one. This is the story of my search for the perfect one.
Pattern for 15 Inch Baby Doll Dress


Here are the pattern pieces to make a pretty new dress for your Bitty Baby doll. It will work on 13 to 15 inch baby dolls with a similar body type.
Pattern for Bitty Baby Blouse


Here is the pattern to make a blouse for 15 inch Bitty Baby dolls.
Sewing Instructions for 15 Inch doll Dresses


Here are the sewing instructions for the 15 inch Bitty Baby doll dress. This is a rather simple dress to make and can be easily embellished with ribbon or lace.
Sewing Instructions for Bitty Baby Blouse


Here are the sewing directions to make a blouse for Bitty Baby, or other medium baby dolls.
The First Doll in My Collection


This article is about the first doll I received as an adult, she was the start of my collection. Her name is Elizabeth and she is a porcelain, or china doll, with a music box inside of her that plays Brahms' Lullaby.
Editor's Picks Articles
Top Ten Articles
Previous Features
Site Map
Content copyright © 2018 by . All rights reserved.
This content was written by . If you wish to use this content in any manner, you need written permission.
Contact Helen B. Wharton for details.