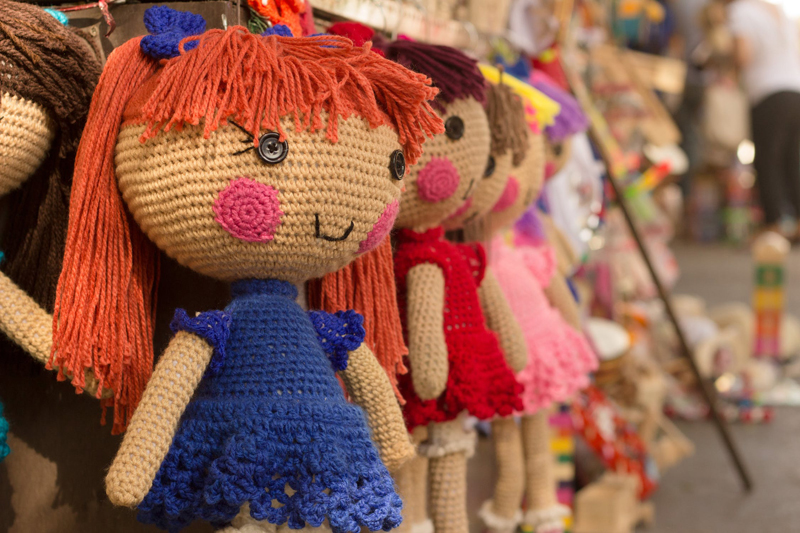 Doll Making Information
A Doll Maker's Homage to Mom


This week, in honor of Mother's Day I would like to honor my Mother. I like to highlight this article each year for Mother's Day, because mothers are such a vital, formative force in our lives.
Angel Ornament Paper Doll


This is an easy project that you can make with scraps of fabric and trims that you have left over from other sewing and craft projects.
Ballerina Paper Doll


This is a fun, easy paper doll to make, and the best part is you can make several, in different colors, and have your own troupe!
Ballerina Paper Doll - Long Tutu


Last week we made a ballerina paper doll, this week we are going to dress her for her recital.
Children and Dolls


This article is about children growing up too fast and the role of dolls in their lives. In my opinion the situation seems bleak, and I have little to offer by way of solutions, but I have been so bothered that I feel compelled to write on this topic.
Decorating With Dolls


I've been decorating my space with dolls as long as I can remember.
Doll Memo Pad


This article is about an adorable doll that hangs on the wall in my doll making studio. It would also be perfect for a kitchen or office wall as well. It is the perfect way for doll lovers to stay organized and its such fun to look at.
Dolls For Charity


Making dolls and doll clothes for others is such a wonderful way to share your passion for dolls with others.
Dolls in the News!


We don´t often see articles in the news about dolls, but this past week that´s exactly what happened.
Dolls of Christmas Past


We're coming down to the wire on Holiday preparations, rushing around to find those last minute gifts and stocking stuffers, baking cookies and all the traditional goodies. I thought this would be a nice time to remember the dolls that made my Christmases so special.
Dolls on St. Patrick's Day


Saint Patrick's Day is quickly approaching and, I must admit, it is one of my favorite Holidays. Being mostly Irish, I was raised with an attitude of pride on this day.
Easy Two Dimensional Dolls


This week's article is an easy, quick and fun project with so many possible uses. You can make these dolls as fancy or as simple as you like and they are fun for all ages to make.
Free, or Nearly Free Holiday Gifts


Here are some ideas for easy, inexpensive holiday gifts you can make for all the doll lovers on your holiday list. If your stash is large enough, these gifts require no other expense to make, but the gifts will mean so much because you made it yourself.
Frequently Asked Doll Making Questions


Over the years that I have been the Editor here at the Doll Making Site, I have received many questions from readers. I try to answer each one individually, but I have noticed that two questions seem to be asked most frequently.
Halloween Costumes for Doll Makers


I gave a lot of thought to what I wanted to dress as for Halloween, but ultimately, I decided to stick with my doll making.
How to Make Yarn Dolls


These easy-to-make yarn dolls make great ornaments for the Christmas tree.
Make Clothespin Dolls


This is a fun little project that you can complete in no time with a minimum of materials. The project goes so quickly that you can make a lot of them for Holiday ornaments, party favors or even tied into the bow on a gift box.
Sign Up for The Doll Making Newsletter


Come to the Doll Making Site, read about dolls, doll makers, doll accessories and join the newsletter!
The Doll Making Shop


I've added a few new items and removed some that are no longer available. Enjoy!
Virtual Paper Dolls at BellaOnline

Editor's Picks Articles
Top Ten Articles
Previous Features
Site Map
Content copyright © 2018 by . All rights reserved.
This content was written by . If you wish to use this content in any manner, you need written permission.
Contact Helen B. Wharton for details.