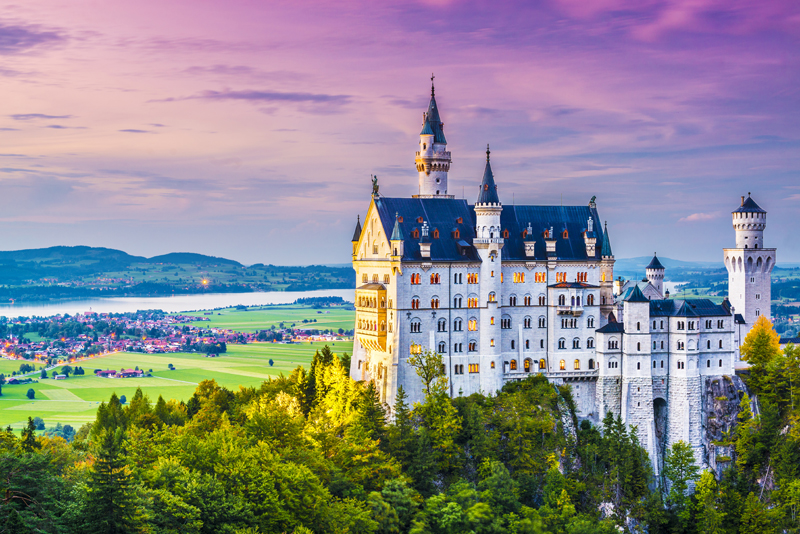 Looking for the right book, website or words to encourage, inspire and empower? That´s what you´ll find here – resources and "pearls of wisdom" that are worth your time, energy and effort.
20 Facts About Finances and Money


Here are some practical and fascinating facts about the world of finance and money. These twenty facts are not only interesting but will also provide you with valuable information about money, finances and wealth.
4 Ways to Be Mindful in Daily Life


This article gives you four simple and quick ways to begin to practice mindfulness as a way to reduce stress.
Books To Support Financial Success


You have to be willing to take control of yourself first, before you can control your finances. Each of these five books deals with the inner and outer habits of financial success. As with all success, your mind-set toward achieving wealth and prosperity is key to long-lasting success.
Do I Need A Trademark?


Whether you're an entrepreneur just starting out, or already a successful small business owner, it might make sense to protect your creative genius by registering it as a trademark.
Economic Indicators and Your Wallet


We hear about them on radio, watch the "experts" talk about them on television and read about them on the Internet – the Economic Indictors. What in the world are they and why should we even care? I felt the same way until I understood just how much they were impacting my wallet.
Feng Shui And Abundance


Using feng shui to create wealth and abundance.
Financial Gifts For Any Special Occasion


Tired of giving the same old toy, tie or sweater as a holiday gift? How about gifting the people on your list with good money habits and financial savvy? With a little creativity you can help those special people fine-tune their wealth building skills.
Gifts For Greater Abundance and Wealth


A gift with a financial theme is a great way to celebrate a holiday, birthday, anniversary or graduation. Not only is the gift of future abundance and wealth a great idea, you're also supporting the recipient on his/her road to life-long prosperity. Here are my favorite gift suggestions.
Relaxing Ideas for the Holidays


Don't let the holiday season overwhelm you! Instead of feeling beholden to the chaotic schedule of the holidays, use these ideas as a springboard to come up with inexpensive ways to enjoy the season while not staying nonplussed.
Tips For Choosing A Financial Advisor


Choosing a financial advisor is an extremely important decision. It's a relationship built upon mutual respect and trust. The role of the financial advisor is to increase your net worth and help you reach your long-term financial goals.
Tips For Working With A Financial Advisor


A financial advisor is someone who advises you on the best methods for making your financial goals reality. The relationship between you and your professional financial advisor is an extremely important one. After all, how many professionals will have such a direct impact on your financial future?
Top 5 Abundance and Wealth Books


A well written financial book will not only be an interesting read but also a powerful way to pave the road to greater financial freedom. These books also make great gifts for holidays, graduations or birthdays. Here are summaries for my pick of the top five abundance and wealth-building books.
Top Online Money Web Sites


When you're looking for money articles, the latest information on stocks, real estate advice and other finance and banking information here are some of the best places to search on the Internet. Twenty-four hours a day seven days a week, you have financial information at your fingertips.
Trusting Your Financial Advisor


Choosing to work with a financial advisor is an important decision. You are literally allowing this person to spend and invest your money. In fact, you are entrusting them to make wise decisions about your financial future. So, how much trust should you place in your financial advisor?
Wealth Facts and Figures


The most recent 2008 Forbes Magazine list of the richest people in the world is now available. Let's look at some of the interesting facts and figures about wealth and the people who are the million and billionaires. Success leaves clues and there are lessons we can all learn.
What Does A Financial Advisor Do


In a nutshell, a financial advisor is professionally trained to analyze your goals and assist you in setting up a workable financial plan to support achieving those goals.
What To Expect From Your Financial Advisor


A relationship between an advisor and client must be built upon a strong foundation of mutual trust and respect. As a client you have certain rights and reasonable expectations that a financial advisor should be able to meet.
When To Hire A Financial Advisor


Basically, it's time to hire a financial advisor when you need and/or want help with your finances. It could be because you're feeling stressed dealing with money or, you're ready to work toward certain financial goals or, you're just too busy to do it all yourself.
Editor's Picks Articles
Top Ten Articles
Previous Features
Site Map
Content copyright © 2018 by . All rights reserved.
This content was written by . If you wish to use this content in any manner, you need written permission.
Contact Brandi Rhoades for details.