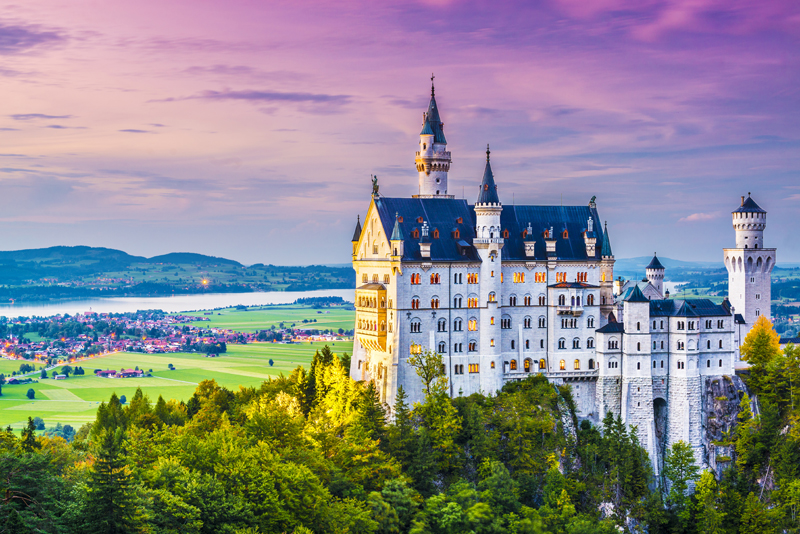 Here you'll find practical real world suggestions for taking control of your money so you won´t feel as if your money is taking control of you.
5 Ways to Save Ten Percent


Financial advisors tell us we should be saving at least ten percent of our earned income. That's a lofty ideal, but if your paycheck is already stretched thin, saving ten percent is next to impossible. Why not approach the idea from a different angle?
7 Simple Steps To A Debt Free Life


If you want to consider the option of becoming debt free, these are the steps that helped me.
7 Wealth Building Rules of Money


Whether you choose to save, spend or invest depends largely upon how you view your ability to "handle" these simple rules of money. These seven rules really are quite simple and yet can seem very complex to those who choose not accept them as real-life wealth building truths.
7 Simple Day-To-Day How-Tos For Saving Money


I love a good "how to" list, don't you? Here's a list of seven simple ways to save money and come out financially ahead during these challenging economic times. Who doesn't enjoy saving money?
A Moral Checklist For Your Financial Advisor


With all the news regarding the mishandling of funds by financial professionals, it may be time to revisit the criteria we consumers have been using to choose a financial advisor. Here is a "moral" checklist you may want to consider when hiring your next financial professional.
Abundance, Wealth and Self Discipline


What is self-discipline? It's often been defined as being able to positively influence your thoughts and actions to achieve a desired outcome or goal. Does it take self-discipline to accumulate abundance and wealth? You bet it does!
Budget Grocery Shopping Tips for Beginner Cooks


Learning to plan meals and make grocery lists can be daunting if it is not something you have done previously. This article includes practical advice for how to stock your kitchen and make purchases that will help you to stay within a reasonable grocery budget.
Credit In Your Name


As women, financial self-reliance is not only important but a necessity. Statistically, we women have a pretty good chance that we'll be totally responsible for taking care of ourselves at some time or another during our adult lives. Shouldn't we be financially prepared?
Do I Need An Estate Plan?


Just as with all things "Mars/Venus," a woman's estate planning needs are much different than a man's – all the more reason to take charge of your own financial future.
Do We Need a Prenup?


Think prenups are only for the rich and famous? A way to protect their estates and foreign holdings from the grasp of their greedy fiancé? Think again!
Do You Worry About Money


It's been said when it comes to money there are two types of people in this world – those who worry about money and those who don't. If surveys are correct, somewhere around 95 percent of us worry about money. So what can we do to stop the worrying and find some peace? Here are a few suggestions.
Facing Facts About Debt


Unsecured debt is insidious – it creeps up on a lot of people, a little here, and a little there. Human nature being what it is, we tell ourselves we can "handle it" and we "know what we're doing." But how much debt is too much to handle?
Financially Ready For Retirement


Women live longer than men. This means we'll need more money for our "golden years." Most women are not prepared for the financial facts of retirement. What's it going to take to make sure we can live comfortably in our 70's, 80's, 90's and beyond? Here's a look at some typical retirement facts.
Free and Cheap Spring Activity Ideas


It's spring! Don't blow your budget on paying for activities just to get out and enjoy the warmer weather. Instead look for budget-friendly ideas for spring entertainment. The five activities in this article should get you started -- usually with no financial investment!
Free Weekend Activity Ideas


This article has ideas for ways that you can spend your weekend that will not cost you anything. Don't let weekends be a drain on your budget. Instead try out these budget-friendly ideas for your weekend.
Frugal and Fun Weekend Festival Visits


Visiting festivals is part of the summer and winter months for many people. These festivals showcase beautiful works of art and delicious foods. Make sure that you go with a plan to have a good time and not overspend your budget while you're there!
Getting Serious About Wealth Building


I read that the average working man or woman in the United States will have more than $1 million of earned income slip through their hands during their career years. This isn't including interest on investments, the appreciation of their home and other forms of passive income. That's an eye-opener!
Learning How to Calculate Equity


Calculating the equity of an asset is important when determining net worth or when making major financial decisions.
Living Frugally or Under Earning?


With all its wholesome goodness, living a frugal lifestyle can sometimes mask a deeper issue – that of under earning. Even though "living frugally" and "under earning" might look the same on the outside (i.e. living with less), there are very different characteristics at play underneath the surface.
On Your Own - The First Year Alone


It seems a cruel twist of fate that at a time when you are most vulnerable, still reeling from the emotional anguish and exhaustion of losing your spouse to death or divorce, you must make some of the biggest financial decisions of your life.
Paying Off Your Debt


Paying off debt does have to mean that you spend your life without any fun. Instead, you can follow this simple plan to get yourself on track for paying off debt while preserving your quality of life as much as possible.
Pet Expenses to Consider


Pets are a wonderful addition to many families, but they can come with a whole host of expenses. Before committing to a pet, be sure to consider the complete cost of care.
Tax Prep Made Easy


Nothing can dampen the glow of the holiday season faster than looking at a box piled high with a year's worth of receipts, bank statements, and indecipherable shreds of paper. Here are some tips to streamline the process.
Tax Rebates Can Make You Money


Many Americans will be receiving Tax Stimulus Rebates this spring. Your Tax Rebate is an excellent wealth-building opportunity to save, invest and maybe even make some extra money. Let's look at some wealth-building suggestions for that rebate money.
Thriving In A Negative Economy


You don't often see of the words thriving and negative in the same sentence. But, by taking a few sound financial steps and making some solid monetary decisions you may be able to turn economic negatives into positives for your financial future.
Top 10 Financial Thoughts For Women


Here is a quick and easy list of my top ten favorite financial "thoughts" for women. These thoughts and tips are a powerful combination of right now action and long-term planning. Ask yourself this: "What will be my financial legacy?"
Understanding Finance Charges


An educated consumer is a consumer who can and will make wise decisions. When it comes to credit card finance charges the more education the better. Here are a few terms you'll want to understand. The more you know, the better you can handle your credit cards.
What's Your REAL Hourly Wage?


Do you know how much you REALLY make per hour? It might be much less than you think!
What's Your Saving Style?


When it comes to saving money, there is no one-size-fits-all method. As they say, "All roads lead to Rome," and the point is to be consistent in your efforts.
Editor's Picks Articles
Top Ten Articles
Previous Features
Site Map
Content copyright © 2018 by . All rights reserved.
This content was written by . If you wish to use this content in any manner, you need written permission.
Contact Brandi Rhoades for details.