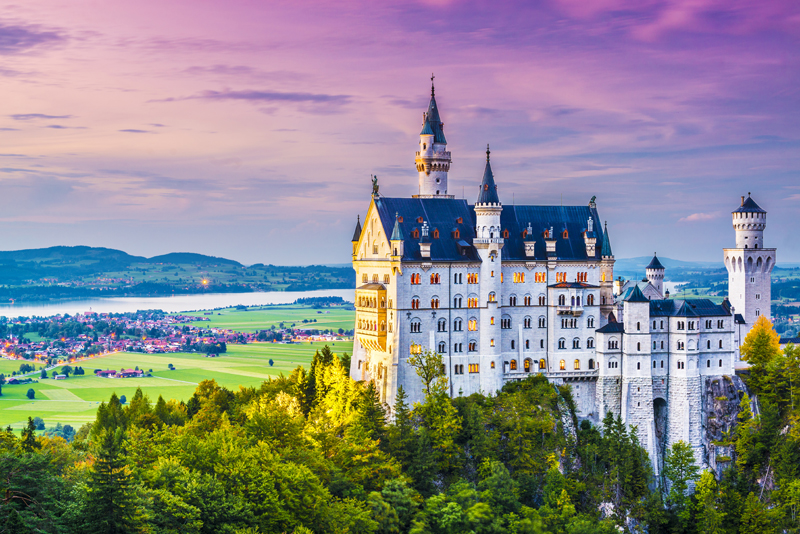 We'll be looking at some of the physical and social "obstacles" that may hamper women along their journey to financial wealth. The good news: If there are obstacles, there are also solutions.
A Positive Financial Mental Attitude


We have choices. We can either wallow in the current economic negativity or, focus our energy on thriving and prospering. A positive mental attitude may very well be the difference between succeeding financially and struggling to keep our heads above the financial turmoil.
Are Your Emotions Preventing Increased Wealth?


Three emotions, in particular, have a tremendous influence on how we relate to money today – even if those emotions are the result of things that happened long ago. Are you a slave to them?
Creating Wealth In Any Economy


When the economy is less than robust, don't get discouraged about creating wealth. It's still a good time for making money. It may take a bit more discipline and creativity but if you're serious about financial freedom, there are many opportunities out there to create a nice nest egg.
Credit and Your Legal Rights


We consumers must be aware of our legal rights when it comes to credit and credit cards. In the United States there are Laws to protect us against discrimination and bad practices involving loans and credit. Here is a brief summary of three of these Federal Laws.
Credit Cards Are Nothing New


As I took out my "card" to pay for groceries, I thought back to when I actually used paper money more than plastic. In fact as I thought about it, it really wasn't that long ago. I decided to research the evolution of the credit card and here's what I found out – credit cards are nothing new.
Discovering Your Money Emotions


Money can stir many emotions, some positive and healthy and some that tend to be negative and unhealthy. It's the unhealthy emotions that often lead to frustrating and self-sabotaging relationships with finances. Do you recognize and understand your predominant money emotions?
Financial Independence - We've Come A Long Way


Many years ago there was a commercial that claimed, "You've come a long way baby." After reading this article, you'll realize and appreciate that today's women have truly come a long way toward greater financial independence and freedom. And I'm sure we have many more financial trails to blaze.
Money Myths Become Negative Money Habits


Money myths are those "truisms" we grew up hearing and that have become part of our financial belief system. These ingrained myths have helped to form how we live our money lives. Many of the money myths we've grown up believing have now become unconscious everyday adult habits.
Past Money Habits


Working hard and putting in the hours doesn't mean you'll make money! I've learned that unless and until you recognize and understand what really motivates you to succeed, you'll place limitations on your natural abilities and talents to succeed and thrive financially.
The Power Of Affirmations


Unleash the power of affirmations in your life TODAY!
The Power of Passive and Residual Income


Wealth is built by wisely cultivating multiple streams of income. Wealth is also built by making wise choices; you can work hours for dollars or you can have your money work for you. Earning passive or residual income is a powerful way to build wealth but as with anything, it takes knowledge.
Three Myths About Creating Wealth


Money myths are those "truisms" we grew up hearing as children that are deeply ingrained within our adult belief systems. These myths now affect our unconscious desire and conscious ability to create wealth. Let's take a look at how three of these myths may be affecting your wealth building.
Uncovering Past Beliefs About Making Money


Negative money habits and financial beliefs from the past place an emotional ceiling on your ability to produce unlimited prosperity, abundance and wealth. Here are a couple of questions that may help to discover your beliefs about making money.
Understanding Money Myths


Money myths are those money "truisms" that have been passed down from generation to generation. They can be believed and honored not only within a family but also as a society. Money myths often become part of our internal financial belief systems.
Wealth, Children And Career


What do you believe is one of the greatest obstacles women face today on the road to financial independence and wealth? Read on and see if you agree. Where there are obstacles, there are solutions.
Why Is There A Pay Gap Between Women and Men


I've discovered an interesting website containing several articles about the wages and earnings of women in the United States. That may not sound too exciting but it takes on more significance when you realize that women working full-time still earn only 77 cents for every full-time male dollar.
Women and Retirement


Over the next twenty years it is estimated that more than 40 million women will reach retirement age. Complacency may be the greatest obstacle women face when planning for retirement. Are you taking retirement seriously?
Women and Their Own Credit


Many women still don't have credit in their own name. Today, a credit history is important for everything from getting revolving credit to getting a job. Here are a few "facts" you should know about obtaining and maintaining credit in your own name.
Editor's Picks Articles
Top Ten Articles
Previous Features
Site Map
Content copyright © 2018 by . All rights reserved.
This content was written by . If you wish to use this content in any manner, you need written permission.
Contact Brandi Rhoades for details.