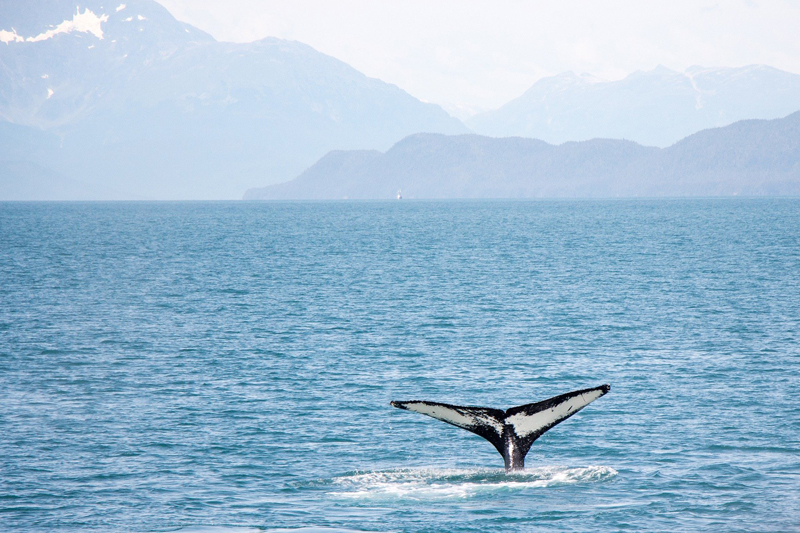 Wildlife, parks, flora and fauna of Alaska.
Alaska Caribou


The nomadic caribou is well-adapted to life in the harsh Arctic climate. About one million of them live in Alaska, divided into over 30 separate herds.
Alaska Gardening and Agriculture


When people think of Alaska agriculture, the first thing that comes to mind are usually the huge pumpkins and cabbages at the State Fair. But farms and gardens in Alaska are prolific in spite of the frigid winters and late frosts. If it is "Alaska Grown", you can bet it´s good!
American Bald Eagle in Alaska


For those of us in the United States, there is a certain draw to the American Bald Eagle. We are in awe of its size, its' majesty, and its' perseverance to survive. It is a visual, real parallel to our country's existence and in many cases, personal existence.
Finding Bears in Alaska


So you want to see the bears of Alaska. This seems to be a great idea but the trick is how to do it safely. There is an abundance of bears and safe viewing areas to be found in Alaska.
Meet Sarah from Alaska


This article is about a Great Horned Owl named Sarah, not about former Alaska Governor and Vice Presidential Candidate Sarah Palin! Through a program by the American Bald Eagle Foundation, I "adopted" Sarah.
Mighty Yukon River


Almost 2000 miles long from its beginning in the Yukon Territory, stretching across the state of Alaska, through the Yukon Flats in the east, the mountains across the center, the Yukon Delta in the west, finally reaching its destination in the Bering Sea, the Yukon River is certainly mighty.
Nature Touring in Alaska


Wouldn't it be awesome to spend three weeks in June on an Alaskan Eco Tour? Mark Garland does just that, leading the tour. I interviewed Mark via email to gain some insight on his Alaskan tour. Here's what I found out.
Tongass National Forest


The Tongass National Forest is large. 16.9 million acres large. 80% of the Southeast or Inside Passage Region falls within the Tongass. It is the largest National Forest in the United States and the world's largest temperate rainforest. That's large!
Wildflowers of Alaska


When thoughts turn to Alaska, glaciers, bears, and northern lights come to mind quickly. Wildflowers are probably not top on the list. However, there are hordes of beautiful wildflowers in Alaska and many are even edible.
Winter Dog Care


Winter in Alaska is beautiful, but it can also be deadly if you are not properly prepared for the cold. This advice is just as important for your pets as it is for yourself. Winter dog care tips for Alaskan dogs and their owners.
Editor's Picks Articles
Top Ten Articles
Previous Features
Site Map
Content copyright © 2018 by . All rights reserved.
This content was written by . If you wish to use this content in any manner, you need written permission.
Contact Deb Frost for details.