Care and Cleaning of Dolls and Doll Clothes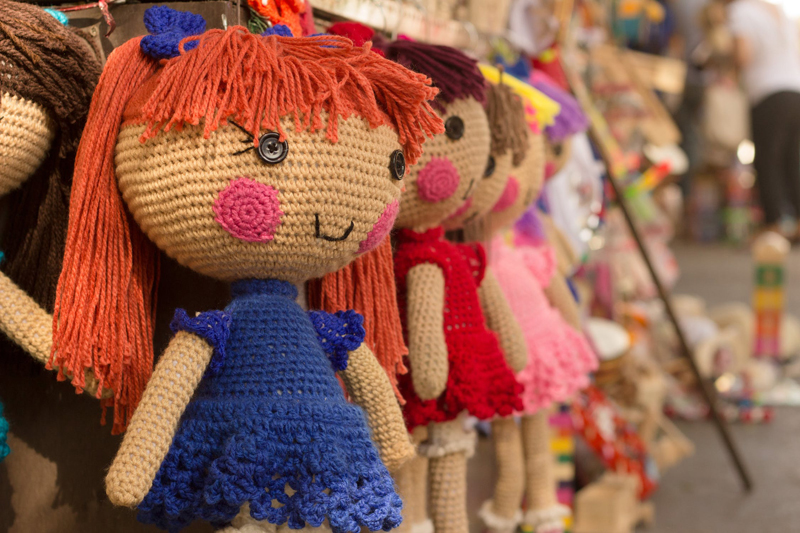 Doll Making Information
A Recycled Doll


She was my Diamond in the Rough, underneath all the dirt and grime I knew she was beautiful.
Care and Cleaning of Doll Clothes


Sometimes a doll outfit, if purchased, can cost as much as our own clothes. If you make doll clothes you know how much time, effort and love goes into their creation, no expense of money or time is spared in finding just the right fabric, ribbon, or lace. So it just makes sense to care for them corr
Care and Cleaning of Doll Shoes


Shoes for your dolls are the perfect complement, and finishing touch, to any outfit. So many different types of shoes are available, both separately and as a part of an outfit that it's hard to know just how to properly care for each pair.
Care and Cleaning of Porcelain or Ceramic Dolls


Dolls with porcelain parts need special care. It may be that just part of your doll is porcelain and the rest is cotton with a stuffing or vinyl.
Care and Cleaning of Wooden Dolls


The first step in cleaning your wooden dolls is to dust them with a feather duster or lambs wool duster.
Care For Your Doll's Hair


I received a question this week from a reader about cleaning her doll's hair, so I thought I would address this issue in an article. The short answer to how you should clean your doll's hair is: it depends!
Caring for Your Vinyl Dolls


Vinyl dolls, as well as cloth dolls, can be special friends; particularly to the youngest doll lovers. These are also the dolls most likely to be handled, dressed and loved, even by their adult owners. This makes regular cleaning a necessity!
Cleaning a Recycled Doll


The second article in my series about bringing my flea market treasure back to beautiful.
Fabric Softener Doll Hair Treatment


In this article we are going to concentrate on what is commonly known in doll collecting circles as a "Downy Dunk."
Moving With Your Dolls


This article was inspired by my fourth house move in the last four years. I've got it down to a science now, because no matter where I live, I have to have my dolls near me.
Removing Unpleasant Odors From Doll Clothes


We have all been there, a box of doll clothes has been packed away for a while, possibly for years, and when you open the box the odor that wafts up to your nose brings back anything but pleasant memories. Fortunately there are a few things you can do to make it better.
Editor's Picks Articles
Top Ten Articles
Previous Features
Site Map
Content copyright © 2018 by . All rights reserved.
This content was written by . If you wish to use this content in any manner, you need written permission.
Contact Helen B. Wharton for details.