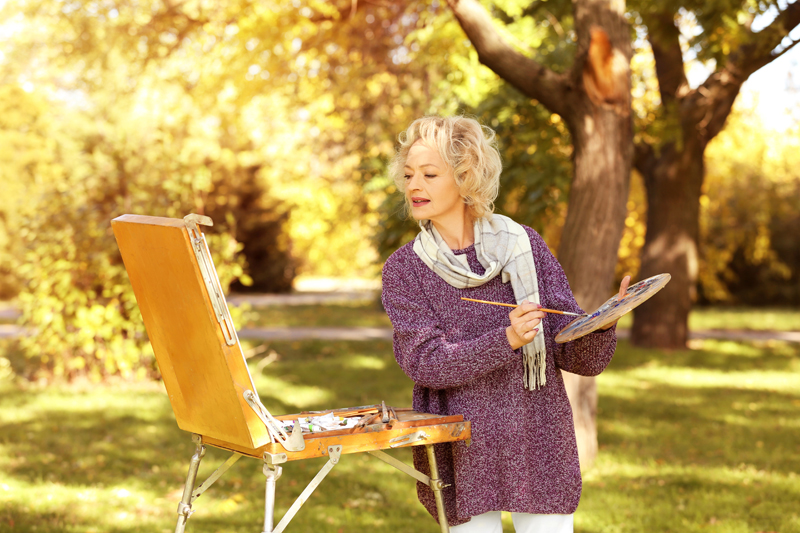 Many of us recycle and have bought fuel efficient cars. Isn't that enough? you might ask. Every little bit helps, but researchers have found that if we did just a bit more we would help ourselves as well as our surroundings and see some of the effects almost immediately.

Walk or bike to work. For some of us, this is not doable. However, if we can't walk or bike to work, but can walk or bike to a store, or an appointment or visit, or to public transportation, we are helping with our exercise program and cutting back on using gas and polluting the air with car emissions. Keep in mind that homes with four or more cars (with many minivans) now outnumber those with no cars. That adds up to a lot of gas usage and pollution!

Go to bed earlier. Studies have shown a correlation between lack of sleep and obesity, so we should try to get in at least 8 hours if at all possible. In addition to helping ourselves reduce our desire to eat, we are also saving on all of the electricity we are using during those extra "awake" hours. Use of electricity has increased by 50% in the past several years so every little bit helps!

Change some shopping habits. Purchasing local fruits and vegetables and shopping at farmers' markets help us reduce the cost of transporting foods from other countries and areas of our own country. We need to start being aware of "food miles," that is, where food is produced, and find a good middle ground. Supporting local growers is a good thing, and eating fresh salmon caught across the world is also a healthy and sensible choice - providing there is no fish that is caught locally that you also enjoy and that would be a fine replacement.

Do the research. More on fish: We know that eating fish is a good diet choice, but which fish are the best to eat? One website that discusses best and worst is www.oceansalive.org, but there are several others on line that include charts that list fish with the lowest mercury level. Also look for fish that are on endangered species lists and avoid them.

Adjust heat and air downward. Of course, this is an energy saver, but also helps us to burn extra calories to keep our body temperature comfortable. We should try to be aware when our home is too hot or too cold based on the thermostat setting. I know many people who will open a window while the heat or air conditioner is on to get "fresh air" in the house when it is really a way to make the temperature more comfortable for them. That is wasteful and can be avoided. Also be aware of heating an entire house for one room, when a small single heater in that room may be much more efficient than keeping the entire house warmer.

Use energy saving light bulbs and recycle them properly. They are great, as they do last up to 10 times longer and keep huge amounts of carbon dioxide out of the air. But please don't just throw them away! Find out how to recycle them as they are a pollutant to the environment with the mercury contained in them.

Encourage building green. Whenever we have an opportunity, we should support efforts to build "green" buildings -- they usually are planned with more light and improved indoor air quality. These changes eventually will benefit all of us, as now most new hospitals and nursing homes offer these features and more.

Check your medication dosages and disposal. If we are seeing more than one doctor we need to check for "polypharmacy," that is, make sure -- that we won't have any negative drug interactions; that we need the dosage we are taking; or that we still need to take the drug at this point. Also be sure not to flush old medications down the toilet as they may end up in waters that affect the ecosystem; throw them away in the regular garbage.

Healthy and Green, Perfect Together!!







Related Articles
Editor's Picks Articles
Top Ten Articles
Previous Features
Site Map





Content copyright © 2023 by Patricia Villani, MPA, PhD. All rights reserved.
This content was written by Patricia Villani, MPA, PhD. If you wish to use this content in any manner, you need written permission. Contact Patricia Villani, MPA, PhD for details.