Mexican Crema and Salsa en Polvo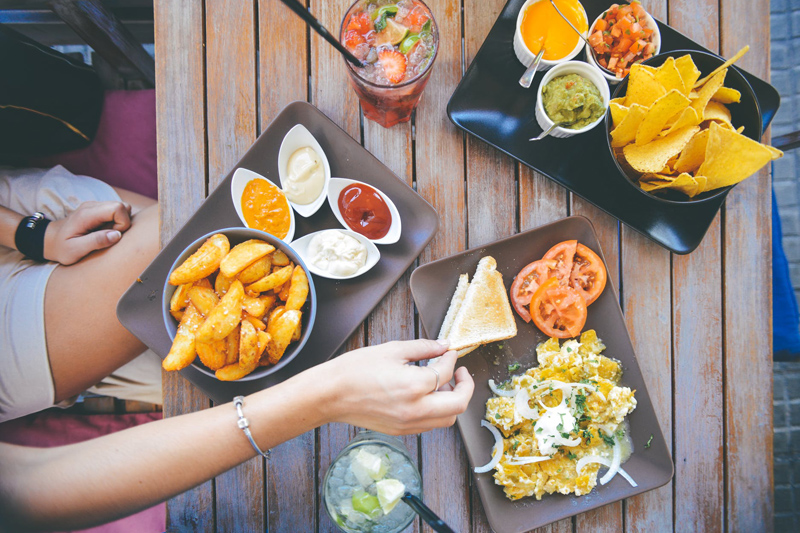 The sourcing of ingredients makes all the difference in replicating authentic flavors. Using standard sour cream in place of Mexican "crema," will yield a painfully close, but just-not-right result. The same holds true for achieving the right acidic, salty blend of seasoning for "salsa en polvo," the wonderful red seasoning that speckles the fruits and vegetables on street carts throughout Mexico. To replicate these essential Mexican condiments follow these tips and enjoy flavors that make food standout.

For "salsa en polovo" (translates to powder salsa), the amount of kitchen experimentation one can perform trying to achieve the right bite of chile, against an acid zing that yields to a savory, satisfying, gentle burn, putting salivary glands in overdrive, is mind boggling. Don't spend the time or make the effort. The solution – thanks to the internet – is globally available online and it's called, "Tajín®." Tajín® Classico is what you'll find on Mexico's mangos, cucumbers, coconuts, pineapples, and watermelon. It's also delicious on hot buttered corn on the cob, potato salad, or sprinkled on avocado slices nested in a tortilla for a quick and bite. It makes everything tasty and it has no useless sugar added to its ingredients.

For crema, mastering the super easy task of making Mexican crema is worth the effort. Its rewards are many. Crema is a slightly soured, thickened cream, closer to French crème fraiche, than to American sour cream. Of the three it has the thinnest consistency. Crema certainly makes Mexican dishes more authentic, but it also unleashes culinary possibilities galore. Mexican crema offers to brighten and heighten so many non-Mexican dishes, it will easily become a valuable part of the kitchen repertoire. Many supermarkets carry Mexican crema in jars, but it's not without industrial ingredients for preservation and stabilization. Not necessarily great for flavor. The real thing, with its tangy, and cooling results will cause an explosion of exploration. The possibilities are vast. Taco Tuesday will be more authentic with crispy, hard-shelled tacos "dorados," swizzled with crema. Anything that may have too much bite can be made easier on the palette with a dab of crema. Or, go outside the box, try it on pecan pie, or anywhere you might otherwise use whipped cream. A dollop of crema on a favorite soup is always a winner.

Yields: 1 Cup crema

Tools:
Small saucepan
Glass jar with lid
Spoon for stirring

Ingredients:
1 Cup heavy cream, pasteurized
1 Tablespoon buttermilk
⅛ Teaspoon salt, or to taste (optional)

Steps
1. Pour heavy cream into the sauce pan. Over a medium-low heat remove the chill from the cream. Be alert not to let it get hot, you want it to be tepid, no higher than 100˚F.
2. Add buttermilk to the cream, stirring for full integration.
3. Transfer to the glass jar, place lid loosely on jar and move to a warm kitchen spot for about 20-24 hours. The crema will begin to thicken.
4. After the crema's initial thickening, give it a final stir, tighten the lid and move to the refrigerator. The crema will finish thickening in the refrigerator after another 24 hours (possibly sooner). The crema will always have a pourable consistency.



Related Articles
Editor's Picks Articles
Top Ten Articles
Previous Features
Site Map





Content copyright © 2023 by Mickey Marquez. All rights reserved.
This content was written by Mickey Marquez. If you wish to use this content in any manner, you need written permission. Contact Mickey Marquez for details.