Caring for Our Eyes Is Critical!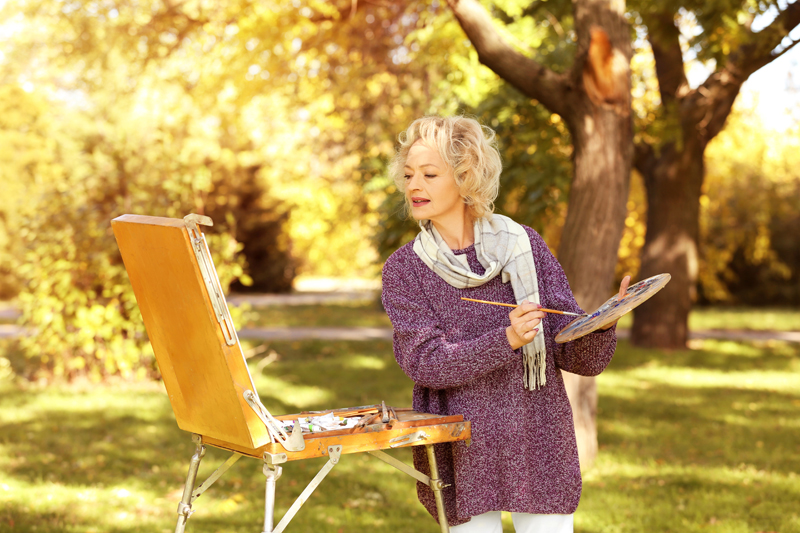 The American Optometric Association (AOA) among other major healthcare organizations stress how important taking care of our eyes can be as we age. Vision changes occur as we get older, but these changes don't have to affect our lifestyle. We need to be aware of what we can expect and when to seek a practitioner's care to protect our vision. The AOA offers us some valuable information which is reiterated below.

As we reach our 60s and beyond, we need to be aware of the warning signs of age-related eye health problems that could cause vision loss. Many eye diseases have no early symptoms. Some of the common ones are listed here:

Cataracts - Depending upon their size and location, they can interfere with normal vision. They are cloudy or opaque areas in the normally clear lens of the eye. Usually cataracts develop in both eyes, but one may be worse than the other. Cataracts can cause blurry vision, decreased contrast sensitivity, dulling of colors and increased sensitivity to glare.

Diabetic retinopathy - This is a condition that occurs in people with diabetes. It is the result of progressive damage to the tiny blood vessels that nourish the retina. These damaged blood vessels leak blood and other fluids that cause retinal tissue to swell and cloud vision. The condition usually affects both eyes. The longer a person has diabetes, the greater the risk for developing diabetic retinopathy. At its most severe, diabetic retinopathy can cause blindness.

Age-related macular degeneration (AMD) - This is an eye disease that affects the macula (the center of the light-sensitive retina at the back of the eye) and causes central vision loss. Although small, the macula is the part of the retina that allows us to see fine detail and colors. Activities like reading, driving, watching TV and recognizing faces all require good central vision provided by the macula. While macular degeneration decreases central vision, peripheral or side vision remains unaffected.

Glaucoma – This disease belongs to a group of eye diseases characterized by damage to the optic nerve resulting in vision loss. People with a family history of glaucoma, African Americans and older adults have a higher risk of developing the disease. Glaucoma is often painless and can have no symptoms. Over time, it can take away peripheral (side) vision.

Dry eye - A condition in which a person produces too few or poor-quality tears is known as dry eye. Tears maintain the health of the front surface of the eye and provide clear vision. Dry eye is a common and often chronic problem, particularly in older adults.

Retinal detachment – This problem is a tearing or separation of the retina from the underlying tissue. Retinal detachment most often occurs spontaneously due to changes to the gel-like vitreous fluid that fills the back of the eye. Other causes include trauma to the eye or head, health problems like advanced diabetes, and inflammatory eye disorders. If not treated promptly, it can cause permanent vision loss.

Unfortunately, some people over 60 lose sight beyond the normal, age-related vision changes. Macular degeneration, glaucoma and diabetic retinopathy are among the eye health conditions that can lead to permanent vision loss in varying degrees and forms.

Doctors of optometry can help plan a rehabilitation program so that we can live an independent life within our condition's limitations. Some of these devices are various types of magnifiers that allow us to see more details and can be modified:

• Spectacle-mounted magnifiers.
• Handheld or spectacle-mounted telescopes.
• Handheld and stand magnifiers.
• Video magnification.

In addition, numerous other products can assist those with a vision impairment, such as large-type books, magazines, and newspapers; books on tape; talking wristwatches; self-threading needles; and more. We need to do the research and talk with our optometrist to learn more about our available options.

The most important thing to remember is to always get a thorough dilated eye exam at least every other year. These exams enable us to catch problems very early and prevent an existing problem from getting more serious. There is so much out there now to help us with eye issues that our diligence will pay off and help us maintain a better quality of life.




Related Articles
Editor's Picks Articles
Top Ten Articles
Previous Features
Site Map





Content copyright © 2023 by Patricia Villani, MPA, PhD. All rights reserved.
This content was written by Patricia Villani, MPA, PhD. If you wish to use this content in any manner, you need written permission. Contact Patricia Villani, MPA, PhD for details.