Sexual Abuse and Insomnia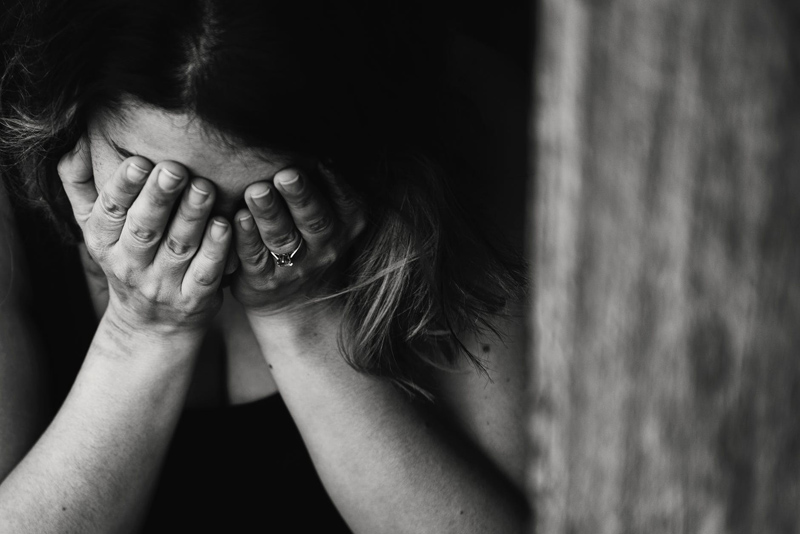 Nighttime is often difficult for adult survivors of childhood abuse. This is especially true if one was sexually abused in the safety of their own home. Insomnia can be a direct result of the abuse. Consider this scenario, the mind says it is unsafe at night, bad things happen in the dark. Then the as the survivor attempts to go to sleep, the mind kicks into overdrive, thoughts flood the brain, and a state of hyper vigilance ensues as the mind forces the body to stay awake and alert for any signs of danger.

It is important to understand why this is happening. If a child is awakened at night by their perpetrator and sexually abused then the minds refusal to allow the body to sleep is a protective mechanism. In other words, as the day draws to a close and the sun begins to set in the west, the body remembers something bad happened at night. That memory causes the mind and body to stay awake in order to be alert to danger approaching.

So, what can help an abuse survivor sleep better at night? First understanding and acknowledging what is occurring between the mind and the body helps one begin to accept what happened. Next, abuse survivors may need to be creative in their thinking to help put the mind to ease at night. This is provided the child is now an adult and that the adult is no longer living in the abusive environment. If the survivor is indeed now living in a safe place where he or she is no longer being hurt than he or she is free to make their night time environment comfortable for them, providing a sense of safety and security.

What can one do to help ease the stress and anxiety that accompany the darkness of the setting sun and the rising of the moon and stars? Consider trying some of the following interventions or ideas.

Use a nightlight or leave a light on in the bedroom or hallway. This allows one to open their eyes and see immediately that no one is standing over them in the dark. The light will help allow feelings of safety when one is waking up from a bad dream (that one may or may not remember). This can make life challenging when one moves in with someone or gets married to someone who likes complete darkness for sleeping. It will be important to communicate to your significant other why the light is on at night.

In addition to darkness being a trigger for survivors of child sexual abuse, sounds can also trigger a fear response. The sound of footsteps coming down a hallway, the creaking of a door being opened very slowly. the sound of a car coming home late at night and the sound of heavy breathing may all be triggers that cause anxiety or fear responses.

If sounds are a problem and the place you sleep is "too quiet" at night consider leaving the television on low, or playing soothing calming music in the room to block out the sounds sometimes heard when the house settles. There are inexpensive white noise machines that will help soothe on to sleep. Also, consider installing an alarm system that is activated at night allowing one to sleep knowing if any one tries to get in the alarm will sound.

Finally, use whatever comfort measures needed to help obtain a good nights sleep. Do not feel you have to explain your self to family or friends if what you are doing causes them to question your feelings or fears. Even people who are sexually abused whose perpetrator has been convicted and is living in prison still have difficulty sleeping at night. Many times survivors will wake up at the time the abuse occurred if the time was the same night after night.

This means if you find yourself awake at a specific time on a frequent basis consider what may have occurred at that time of night. It might be that you are waking up at the time your abuse began. Understanding why things are happening and when they happen may help one put together the parts that have been blocked from the memory as a means of protection.

Finally, if after trying different ways to help ease anxiety or stress related to nighttime you are still unable to sleep soundly contact your personal physician and initiate a discussion regarding possible medications or methods he or she may recommend to increase the probability of a good nights sleep. Sleep is important to our overall health, mood, and ability to handle daily stressors at home and at work.

Please feel free to post comments and suggestions that have helped you sleep as a survivor of childhood sexual abuse in the free child abuse forum that correlates with this article. A link will always be provided pertaining to the current article and anyone is welcome to participate.


Related Articles
Editor's Picks Articles
Top Ten Articles
Previous Features
Site Map





Content copyright © 2023 by Erika Lyn Smith. All rights reserved.
This content was written by Erika Lyn Smith. If you wish to use this content in any manner, you need written permission. Contact Erika Lyn Smith for details.