INTERVIEW 1 Liisa Evastina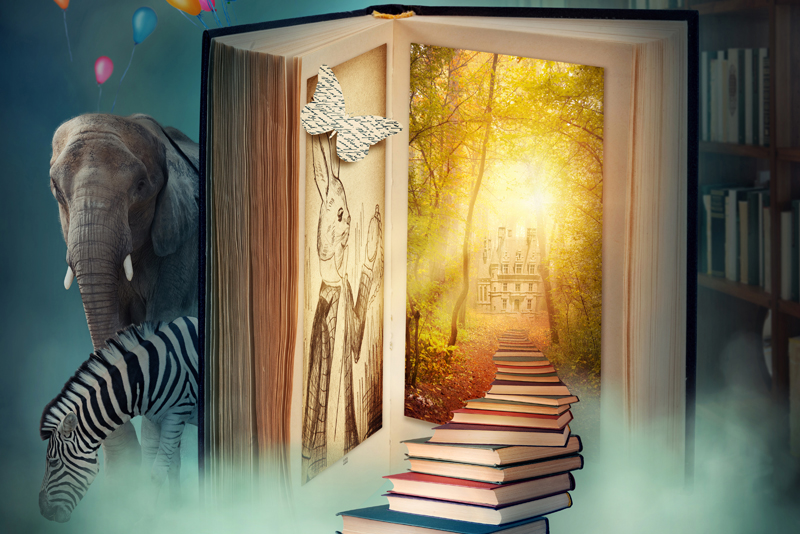 ER: When did you first discover speculative fiction and how did it affect you?
LE: I fell in love with the supernatural but human like characters as a kid when I saw a theater production about little vampires. The effects were quite simple, but grand enough for me to know from that on that I could fly anytime I wanted – in my imagination and I did! I have loved movies, TV, cartoons, comics and fantasy characters as long as I remember.


ER: What are your three favorite books and/or authors and why?

LE: Tough one. I grew up reading Finnish language books as a kid of course, and translations. I started learning English at a age of 12. And then many of my favourite authors have indeed succeeded so much that their works have been done to many movies and that has definitely affected my view. As a teen my vacation reads often were Sydney Sheldon's books or other female lead detective stories, like Nancy Drew's Girl Detective translated to Finnish. Nowadays I am reading more from not so known writers, to find gems. And I will definitely let the world know when I come across some. I don't really feel that I have one or three favourites. I am only looking for books and stories I can relate to.

ER: What is the hardest part of writing speculative fiction? How do you cope with that?
LE: Taking time for it. I am not one of those people who can just write an hour a day at a certain time. I need several days to relax and escape the noise of the everyday life first. I usually do a 3-5 day writing "vacations" – no other plans or meetings to distract. Usually the first days go on daydreaming, inspirational research and just quieting the mind. And then I get into to the zone and write intensively until the story is complete. I am really not good at taking a break when I get inspired.

ER: What are you working on now?
LE: Rewrites on a scripted drama/action TV series we have in development and more books for Sunny and Rainy adventures. And several other works that are too early to mention.

ER: Every speculative fiction writer specializes in something – universes, creatures, languages, technology, magic, etc. What are your specialties?

LE: Characters. I would consider myself a character creator. The universe follows the character but my thinking starts from "how it would feel to be this kind of character with these issues and blessings". Probably because I am an improvisational actress by training, and that is also the foundation of my writing.

ER: What are some of the values you want your fans to take away from your novels?
LE: Courage to have compassion and courage to be accept our quirks. Courage I guess in general – hence I love the adventure and hero's journey stories. The world will never too many heroes, who put their needs on side to help someone else.

ER: What are your professional and/or personal goals for the next decade?
LE: Continue the path as an actress, writer and producer. Master these professions and continue travelling the world. Collect more experiences, information and wisdom. To have courage to be the change I wish to see in the world. I am very goal oriented and constantly working on them, so I would say that I feel I am on a right track most of the time and I will continue to create characters and point out places of improvement in the society through entertainment and comedy.


ER: Since Speculative Fiction is often interwoven with spirituality (myths, legends, science, etc), please describe your personal spiritual path and how it is reflected in your writing.
LE: I love metaphorical stories of wisdoms that have been knowing way before our time, wisdoms that appear in stories from all sorts of cultures. Cross cultural, timeless stories. Stories worth telling even after our time. The imagination is limitless and I enjoy keeping it that way.

ER: Conventions – do you attend?
LE: When I am able to yes. I enjoy hearing how stories have affected people. That's why I tell them. My friends already have heard them many enough times, so nothing is as amazing than hearing from someone who I have never met before, that one of the stories affected them. And one never have too many comic T-shirts, can one?

ER: Do you have a motto?
LE: Be the change you wish to see in the world – motto gives me courage when I need it the most. Not that it's my motto. I love inspiring quotes and with social media spreading wisdom phrases with often not with the right person's photo attached to it – I have decided to just follow the wisdoms I like and less worry about who said it first or take a credit for it. Motto's change and I prefer having a whole bunch handy – just in case a new situation requires a new one. But in general honesty is my basic rule of life. Even if it's me in trouble, I believe the correct path for my journey can only be found by being honest.

You Should Also Read:
Interview I Gary Petras
Interview 2 Gary Petras
REVIEW Sisters Hood


Related Articles
Editor's Picks Articles
Top Ten Articles
Previous Features
Site Map





Content copyright © 2023 by Evelyn Rainey. All rights reserved.
This content was written by Evelyn Rainey. If you wish to use this content in any manner, you need written permission. Contact Evelyn Rainey for details.