Doing Our Own Skin Cancer Check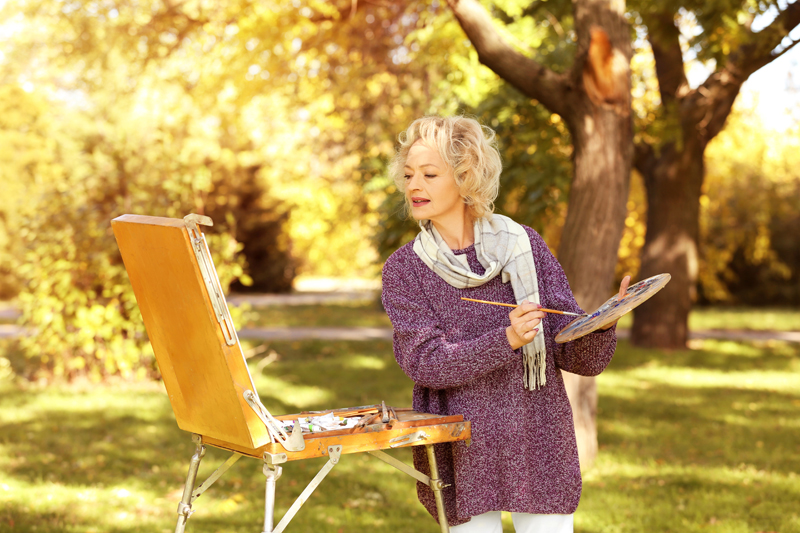 Usually, no one thinks about skin cancer in cooler weather or during the wintertime and don't bother checking their skin. Also, many persons don't go to a dermatologist regularly, so they don't really pay attention to their skin unless they have an obvious problem. I've also heard some people say, "It's only the people who are fair that need to worry about skin cancer."

It's important for all of us to note that everyone can get skin cancer, although it is true that people with darker complexions or people of color are less susceptible. That is because most skin cancers are associated with ultraviolet (UV) radiation from the sun or tanning beds, and many dark skinned people are less susceptible to UV damage thanks to the greater amounts of melanin (a protective pigment that provides skin and eyes with their color) that darker skin produces.

We need to know what to look for and be proactive about our skin health. A study a few years ago published in the Archives of Dermatology noted that older persons who learned hands-on from a dermatologist and took a computer tutorial improved their ability to identify early signs of skin cancers; they then knew to get evaluated by a health practitioner right away.

A do-it-yourself learning activity by reading on-line information from any one of numerous sites (Skin Cancer Foundation; Mayo Clinic; NIH Senior Health; Melanoma Educational Foundation) and looking at pictures of skin melanomas will help us become more knowledgeable about skin cancers.

After we read and look at pictures, then we can do a check on many parts of our body, and then ask our partner to do a body check on the areas we can't see well. Checks should be done once a month to look for any type of skin spots that have changed over time.

If a lesion, wart, pimple, bump or any obvious skin mass has changed in color, size, mass, contour, shape or feel, then we need to have it checked by a professional. A skin cancer may look like a bruise that isn't healing or show up as a brown or black streak under a fingernail or toenail. We need to pay particular attention to sores that continually bleed, itch or crust.

Melanoma can grow anywhere on the body. It most often occurs on the upper back in men and women and on the legs in women. Less often, it can grow in other places, such as on the soles, palms, nail beds, or mucous membranes that line body cavities such as the mouth, and private areas. On older people, the face is the most common place for melanoma to grow. And in older men, the most common sites are the neck, scalp, and ears.

Some tips on how to spot melanomas: they are asymmetrical; they have irregular borders; are usually very dark; and most are usually larger than a fifth of an inch.

The most important message here is to be sure that we don't neglect our skin and check it regularly. If we can identify skin cancer early, it can be removed and the cancer can be cured.



Related Articles
Editor's Picks Articles
Top Ten Articles
Previous Features
Site Map





Content copyright © 2023 by Patricia Villani, MPA, PhD. All rights reserved.
This content was written by Patricia Villani, MPA, PhD. If you wish to use this content in any manner, you need written permission. Contact Patricia Villani, MPA, PhD for details.