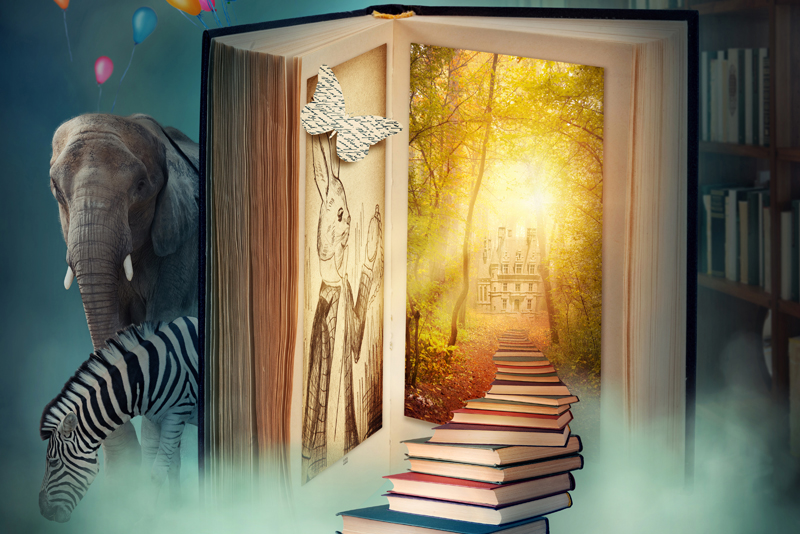 ER: When did you first discover speculative fiction and how did it affect you?
JVS: I found it in the children's section at the public library in my hometown and worked my way through all the books that looked interesting. That sense of wonder opened my mind to so many possibilities. Andre Norton was a favorite author from the beginning.


ER: What are your three favorite books and/or authors and why?
JVS: Terry Pratchett is a favorite author because his books are intelligent and funny; Witches Abroad is probably my favorite of his. (It has depth, as do most of his books; and he has fun with vampires, werewolves, elves, goblins, and gnomes. His characters aren't boring cliches.) Andre Norton (Catseye is a favorite of hers) and James H. Schmitz (Demon Breed is just one of my favorites of his) were early favorites because their heroines had adventures on their own.



ER: What is the hardest part of writing speculative fiction? How do you cope with that?
JVS: Probably editing because the inventing part--characters amd cultures--is fun. Persevering is the only way to cope.

ER: What are you working on now?
JVS: Transplanted is my most recent novel, and I have to start editing it now! I have a collection of characters transplanted, so to speak, from Earth to other places so it's a series of adventures involving assorted aliens....

ER: Every speculative fiction writer specializes in something - universes, creatures, languages, technology, magic, etc. What are your specialties?
JVS: I cover a lot of territory, but I love colonizing planets. (This even led to my western, Detour Trail, which is about colonizing frontier America.)

ER: What are some of the values you want your fans to take away from your novels?
JVS: The importance of working with other cultures and individuals who can be very different.

ER: What are your professional and/or personal goals for the next decade?
JVS: I hope to get more of my novels published in print and audiobooks, and, of course, I'd love to sell the movie rights to any of them!


ER: Since Speculative Fiction is often interwoven with spirituality (myths, legends, science, etc), please describe your personal spiritual path and how it is reflected in your writing.
JVS: I'd rather skip this one. My personal spiritual path is ingrained in me, and I don't believe in pushing it on others. I may not even be aware of it in most cases, but my values are reflected to a certain extent in some of my stories, such as Time of Horror.

ER: Conventions - do you attend?
JVS: I attend Oasis, a literary science fiction convention in Orlando, Florida, as often as I can. I've attended others, including Boskone in Boston.

ER: What advice and/or warnings do you have for burgeoning writers?
JVS: Read a variety of stories and books on writing, including primers.

ER: You can't tell a book by its cover; however, you must SELL a book by its cover. Tell us about your book covers and how they came about.
JVS: Since I write so much science fiction and fantasy, I browse photos from NASA and NOAA and use those that work with my story; sometimes publishers use their artists to create covers. Some of my favorite covers that I created myself are: Hidebound, Pretty Pink Planet, and Hot Yellow Planet. And occasionally a friend will help with a cover. Two of my children's stories' covers were created by a friend with computer art.


ER: Do you follow specific blogs, tweets, or other column-type formats? Which ones and why?
JVS: Not usually, though I've used a hospital chart for Time of Horror. And I contributed posts to a story by an author I know.


ER: How do you feel about movie conversions of books and novelizations of movies?

JVS: Many of them are disappointing.


ER: What was the oddest experience you've had selling your books?

JVS: Nothing comes to mind. I've traded books at book festivals, but that's not odd.

ER: Do you belong to a writers group or any other support/hobby group? What, how long and why?
JVS: No, though I've spoken to writers groups.

You Should Also Read:
Interview 1 Elijah David
INTERVIEW 2 Eddie Presley
Interview 1 Gary Petras


Related Articles
Editor's Picks Articles
Top Ten Articles
Previous Features
Site Map





Content copyright © 2023 by Evelyn Rainey. All rights reserved.
This content was written by Evelyn Rainey. If you wish to use this content in any manner, you need written permission. Contact Evelyn Rainey for details.